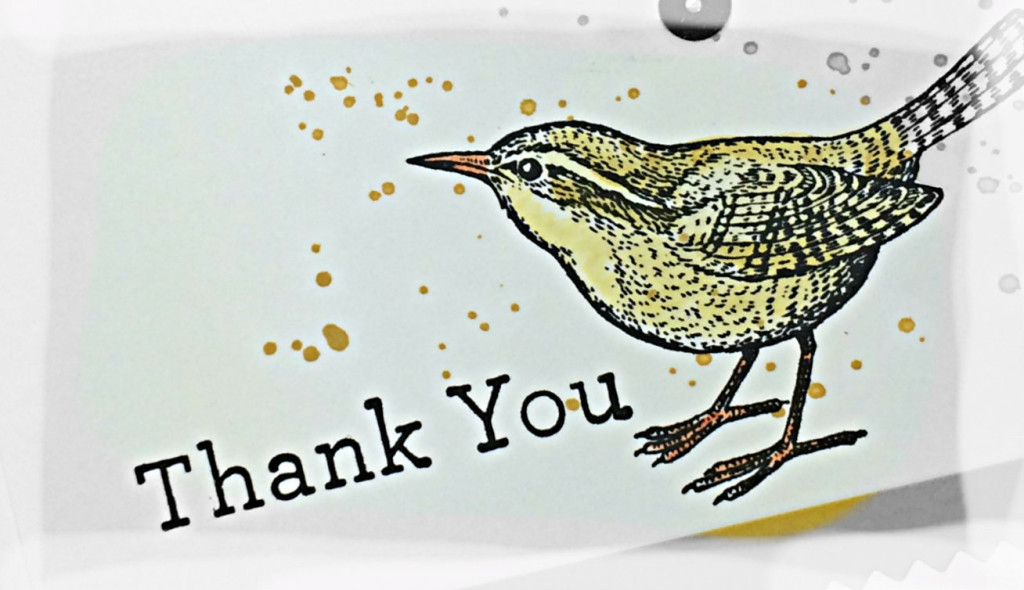 Paper, ink, stamps and tools from Stampin' Up! make me happy! Yellow makes me happy, too. Today's project uses both!
We have a speed stamping challenge for you over at the As You See it Challenge blog! These timed challenges are tough, but I like that I can get a project done fast (though a little furious, sometimes). This time, it was fast, but mellow.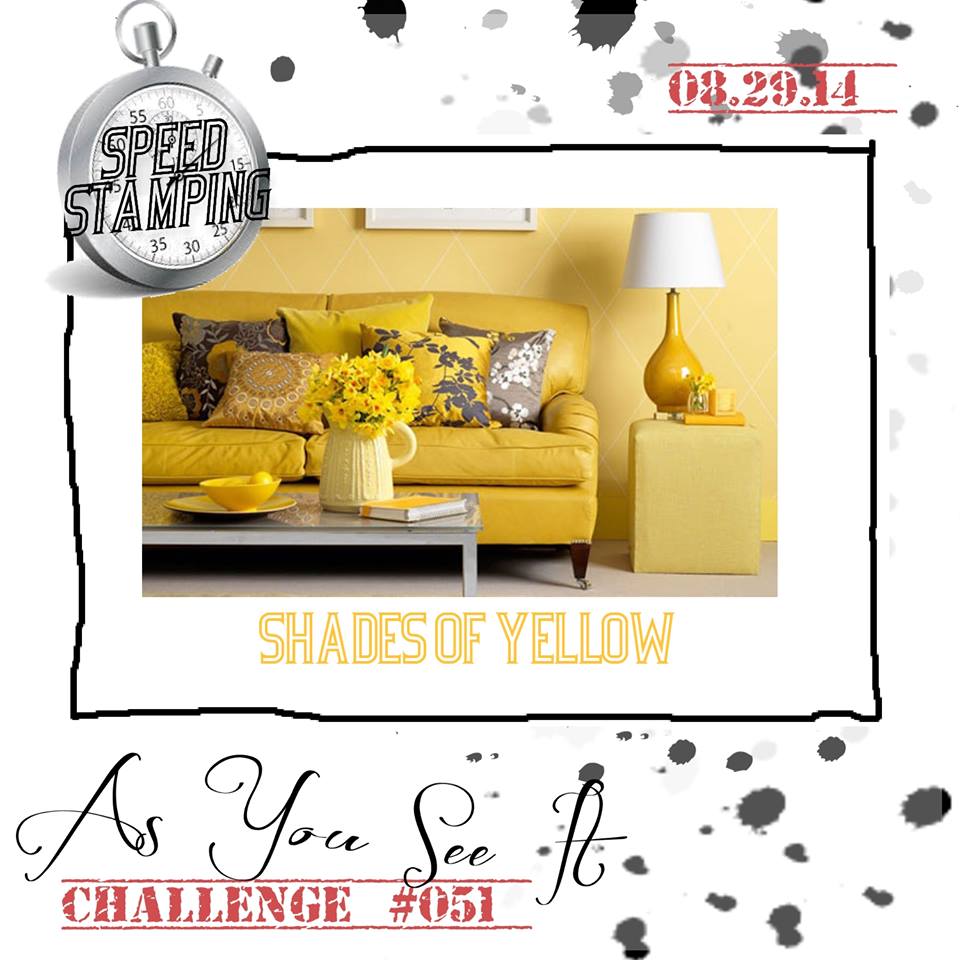 I decided to try to mimic a layout that I found on Pinterest for my card this week. I was actually pretty relaxed for this challenge. I planned it all out in my head, got everything ready and 9 minutes 11 seconds later, completed my card!
My husband asked me "what are those vinyl records doing floating around the birds head?", lol! I guess the photo doesn't show that those are gold sequins. I could hand draw a few little musical notes in there, though. (Rockin' Robin).
This card is simple and I like it. Hope you do too! The stamps are from An Open Heart stamp set. I used the Beach House Designer Washi Tape and Hello Honey cardstock that was cut with the Finishing Touches Edgelits to frame the right side of my bird.  The bird and sentiment are stamped with Stazon Black ink and I coloured my bird with Hello Honey and Tangelo Twist using my Blender Pens. The splatter stamp from my Gorgeous Grunge stamp set was stamped on the Whisper White cardstock with Hello Honey ink.
If you think you're up for the 10 minute speed challenge, go on over to the As you See It Challenge Blog and check out the details.
Amy.