I haven't had my coffee yet. Hang on …
…
…
…
Ah … first sip is always the best.
It's 6:30am on Friday morning. Usually I do my Friday post on Thursday, but hubby and I hunkered down for a couple episodes of "Chuck" on Netflix with a bucket of Chocolate Peanut Butter Häagen-Dazs Ice Cream instead. Seriously, how could I resist that?!
September is almost over. The kids are settling well into their school routine and I'm almost settled into my fall routine as well. The days are getting cooler and it's getting close to the last time I'll need to mow the lawn for the season. This time of year I start thinking ahead to winter. I think it's because, as a crafter, I have to start planning my Christmas projects so they can all be ready before December 1st.
Ok, I don't actually get everything done by December 1st, but I will tell myself that every year until I get it right! I need my December to relax with family and enjoy some Bailey's in my coffee and have fun at Christmas parties. I need to be done by December!
My card today features Tip Top Taupe, Pool Party, and Night of Navy, all wrapped up with a splash of Cherry Cobbler. But first, here's the sketch from As You See It Challenge #105.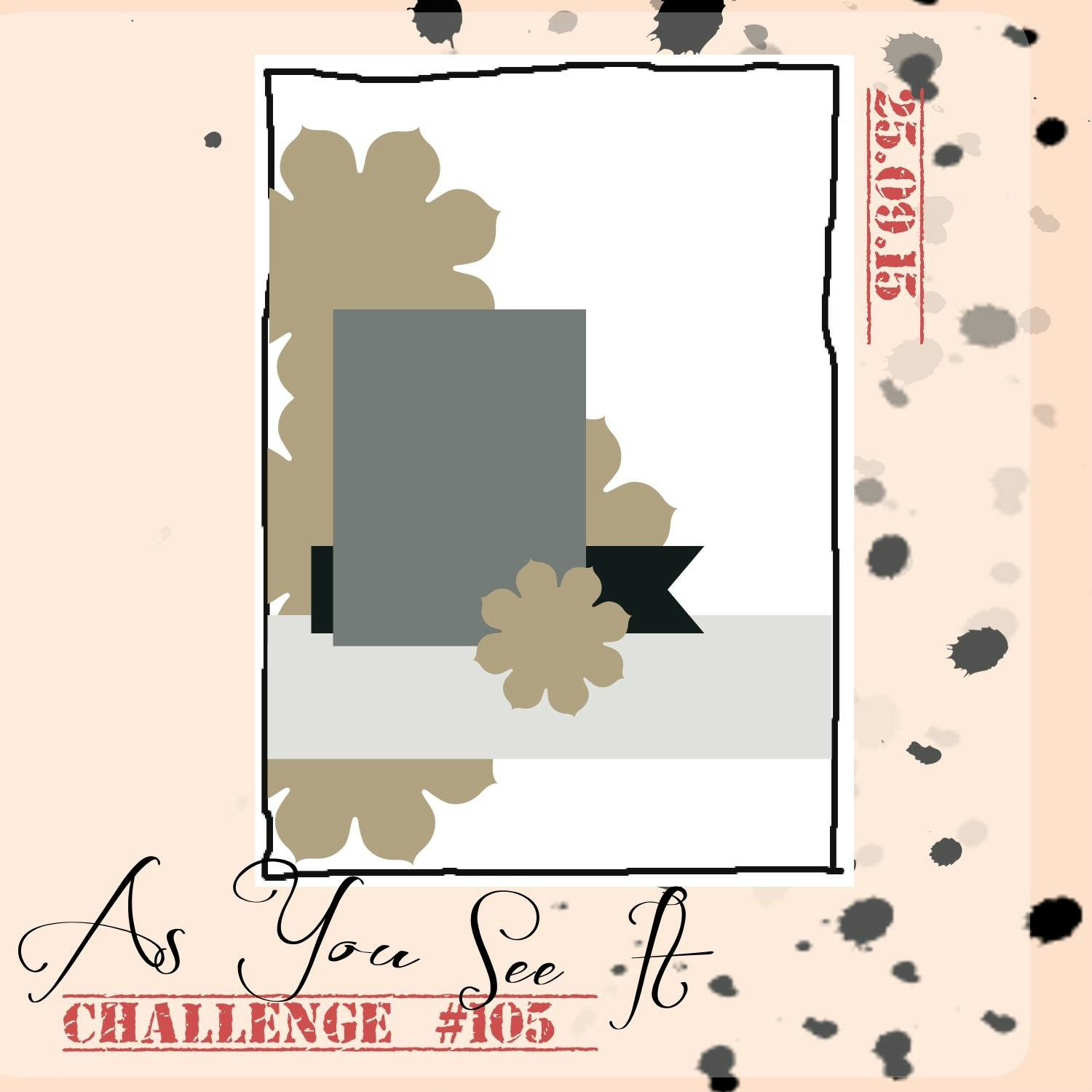 Have you been to the challenge site lately? We are so excited to have a few new designers added to our design team, giving you more samples of the challenges each month!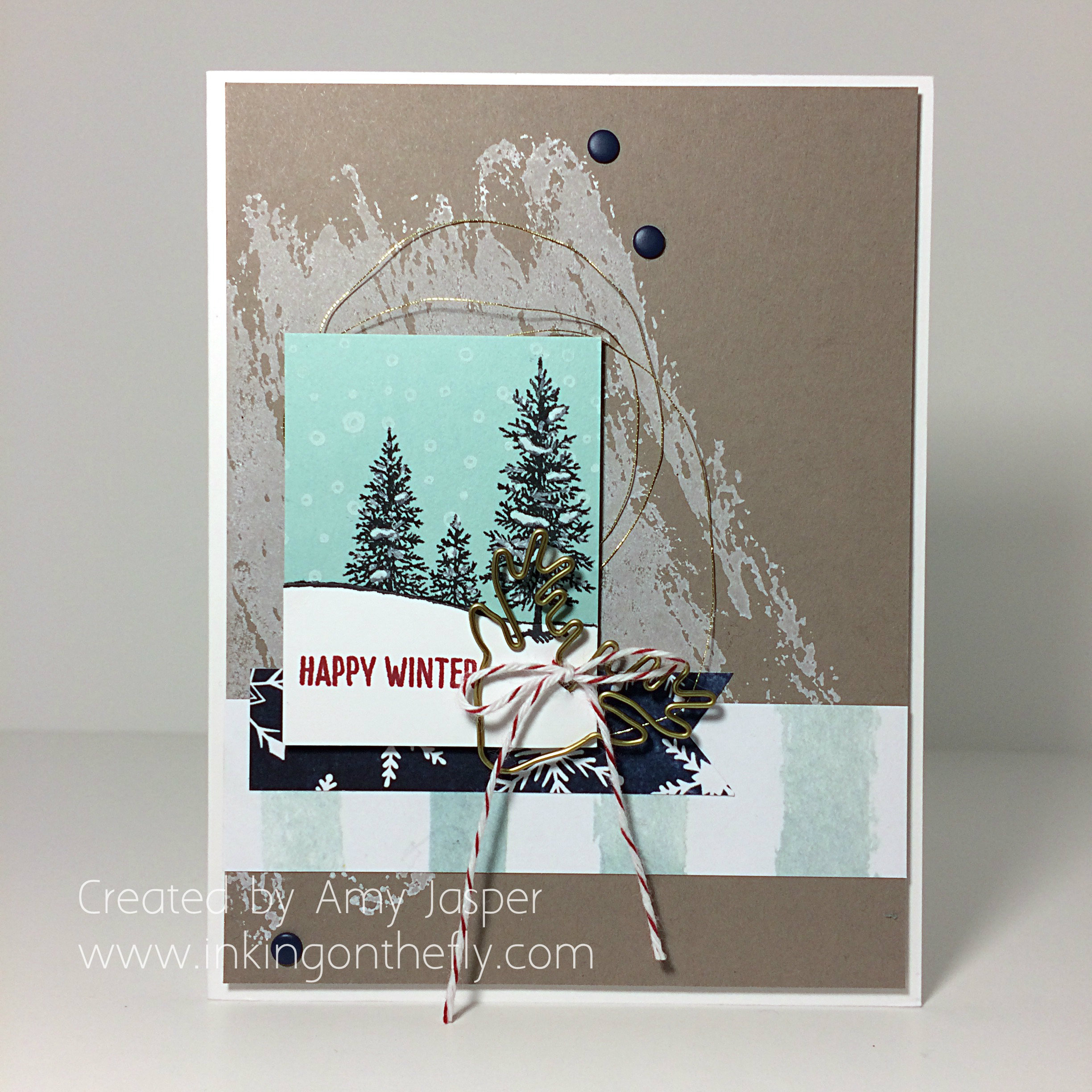 I haven't pulled out my Craft Whisper White ink for a while, nor have I used my Watercolour wash background stamp, so I thought I'd use them together! I stamped the background on an angle for the sketch. I think I might use it on an angle more often!!
The Season of Cheer Designer Series paper, combined with the neutral, but warm, Tip Top Taupe cardstock offers a calm and peaceful look. I used the Happy Scenes photopolymer stamp set for the tree image, stamped with Tuxedo Black Momento ink on Pool Party cardstock. I used my Chalk Marker to highlight the snow on the trees and stamped the snow falling with my trusty Whisper White craft ink. I then stamped a second image on Whisper White cardstock and fussy cut along the line of the hill so that the trees were cut right off. This I attached over the Pool Party cardstock to created the white snowy ground. "happy winter" was stamped with Cherry Cobbler ink.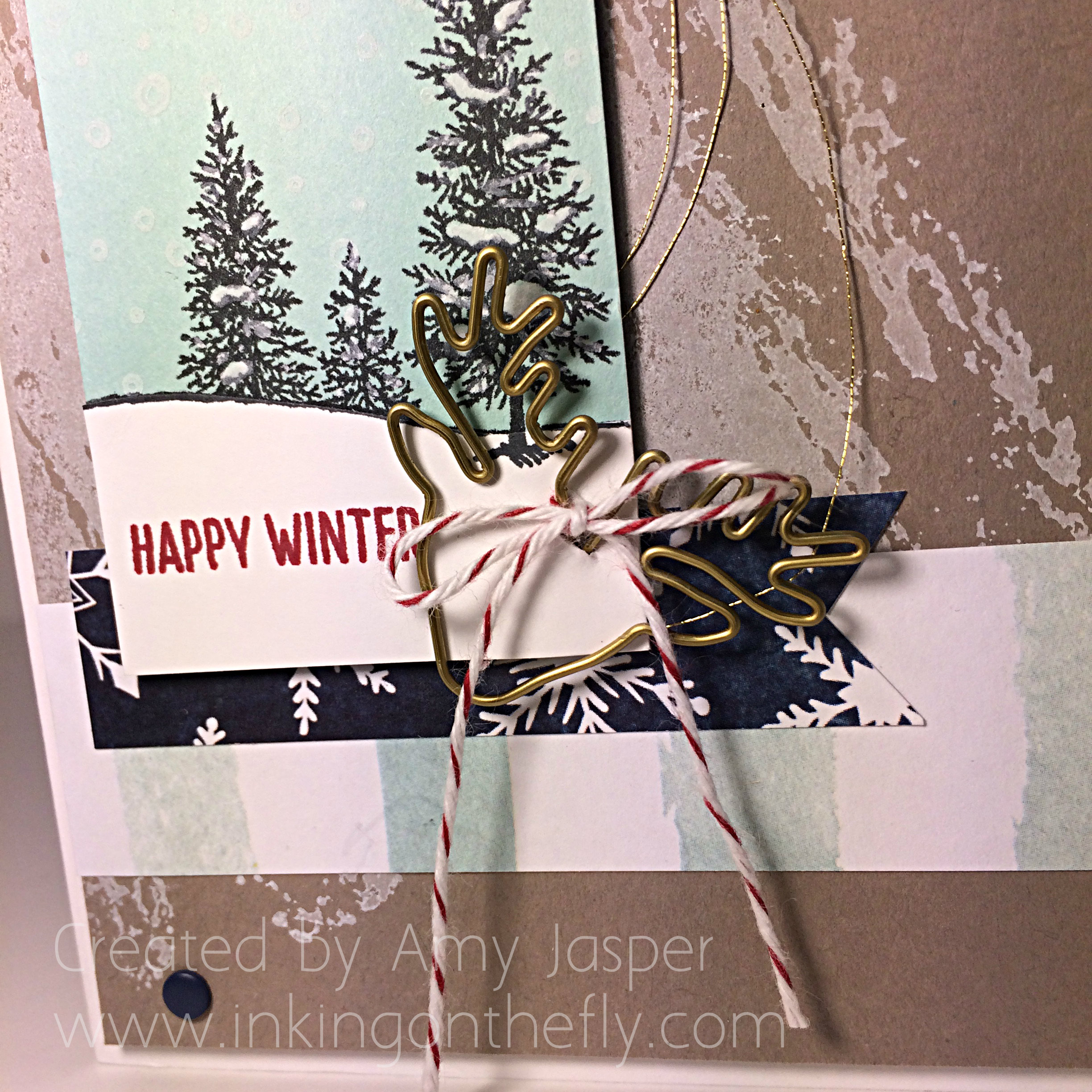 Then came the fun part.
I wanted to attach the Reindeer Paperclip, but was having trouble getting it to hold in the lower right hand corner at the angle I wanted it to be in. After looking a bit online for how other people attach those adorable clips, I came across an image of some packaging (completely unrelated to Stampin' Up), that showed paperclips stored in slits on their storage sheet! Brilliant! Out came the craft knife! I cut a small slit, slipped that paper clip through it and tied a bow with my Cherry Cobbler Baker's Twine to finish it off.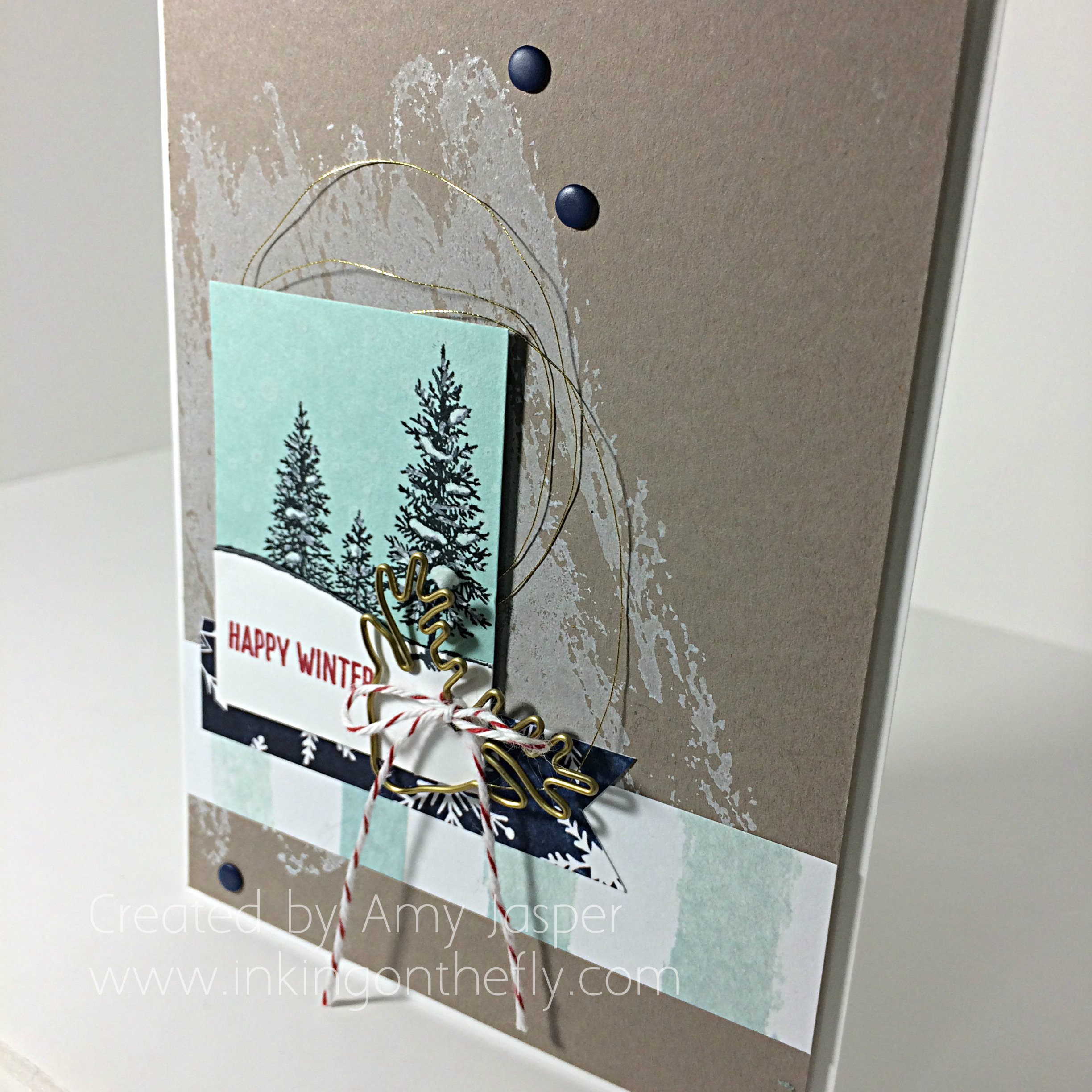 Final touches on the card include the Gold Metallic thread in large loops in behind the winter scene which is popped up on Stampin' Dimensionals, and the Night of Navy Candy Dots.
And there you have it folks! This is a great card for my to do with my Monthly Stampers group. If you're in my area and are interested in joining my group, this is a great time to check us out.
I'd better go and make my kids school lunches as it's now 7:30 and everyone else is awake, getting ready for the day.
Be sure to try this sketch and share it on the As You See It blog!