The Woodland embossing folder by Stampin' Up! is so versatile for Christmas, Halloween, fall, winter, summer – it can literally be used for anything!
My new favourite is to use it to create a forest scene. I've seen this done by a few other demonstrators, but I ran into a few problems along the way and thought I could share my trouble-shooting with you.
First, here's the card I made and have since fallen in love with: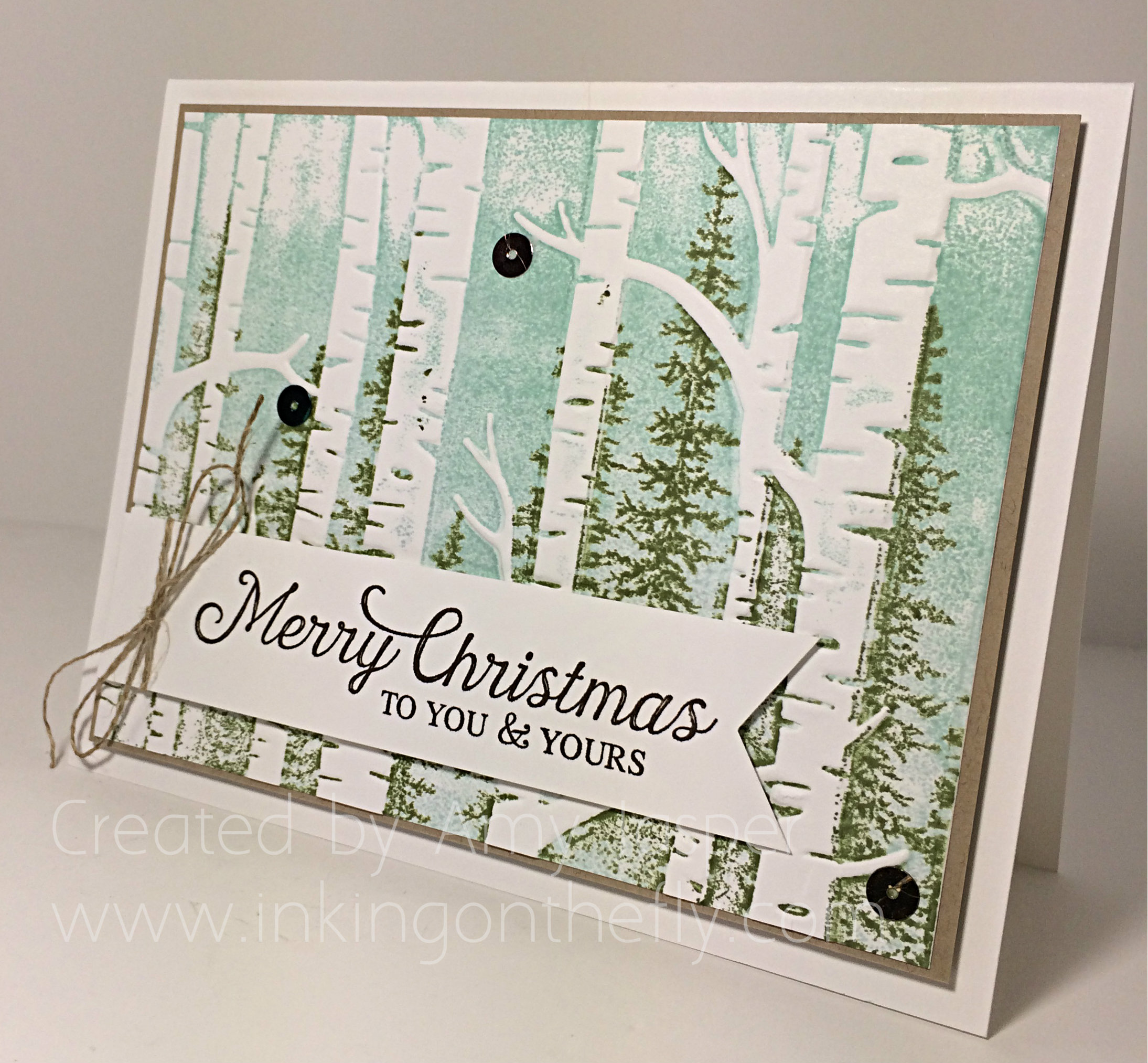 To created this card, I used a direct ink pad to embossing folder technique. This has been done before, but this time I used Soft Sky where the lower half of the sky was going to be, then used Pool Party for the upper half of the sky.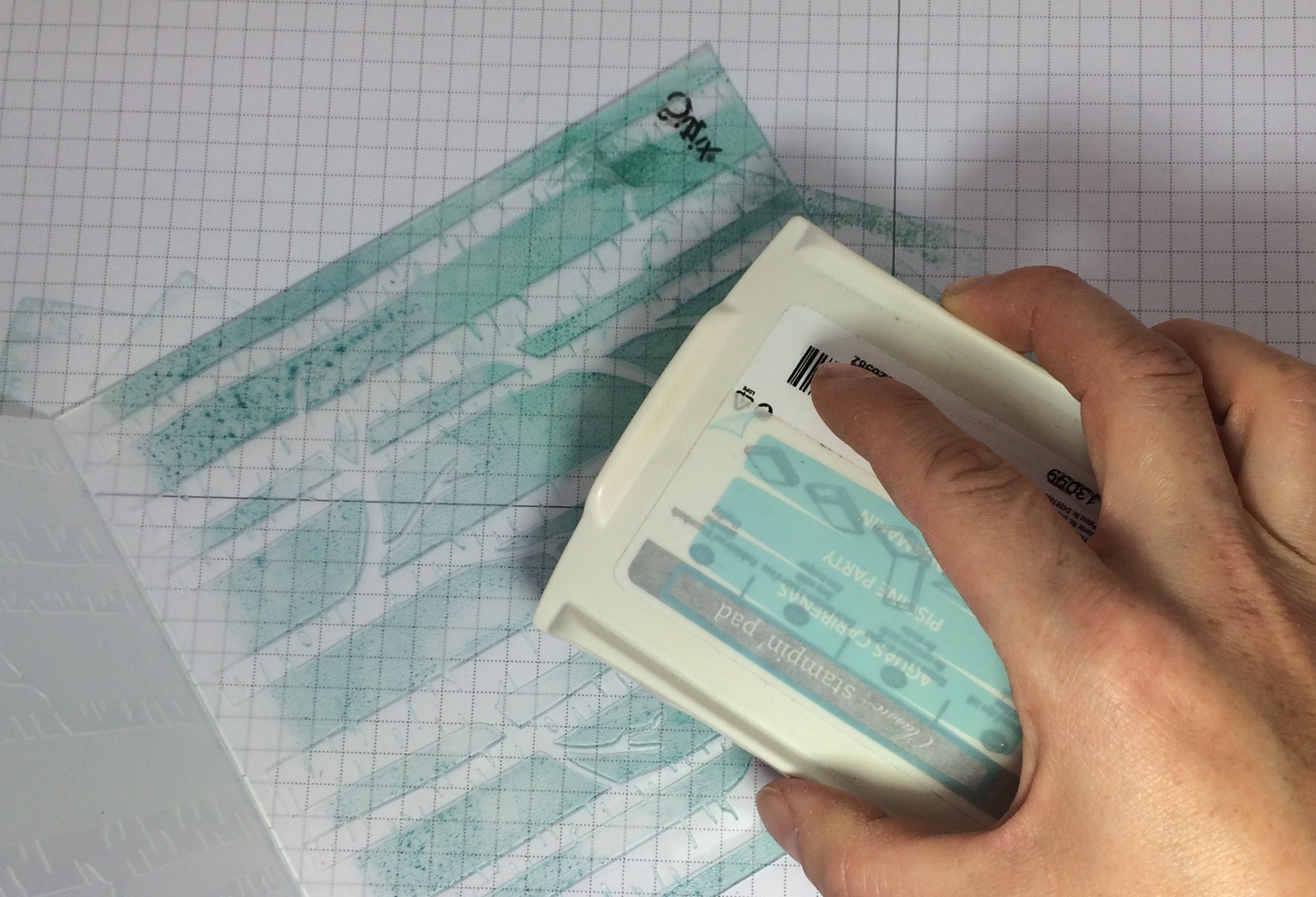 My first few attempts gave me blobs and pools of colour that didn't jive with my expectations. This is likely because my ink pads are nice and juicy. Normally, you want a juicy ink pad for great colour distribution, but it can backfire a bit on you with solid flat sections on a stamp or when you want to use the ink pad for sponging techniques.
You could work with some of these effects for a different overall look, but I was looking for something softer and smoother.
When I get blotches of ink on a stamp (like when I used my Definitely Dahlia background stamp), I will often roll my brayer over the stamp surface after inking it to thin and smooth the ink. I decided to try it with the ink on my folder.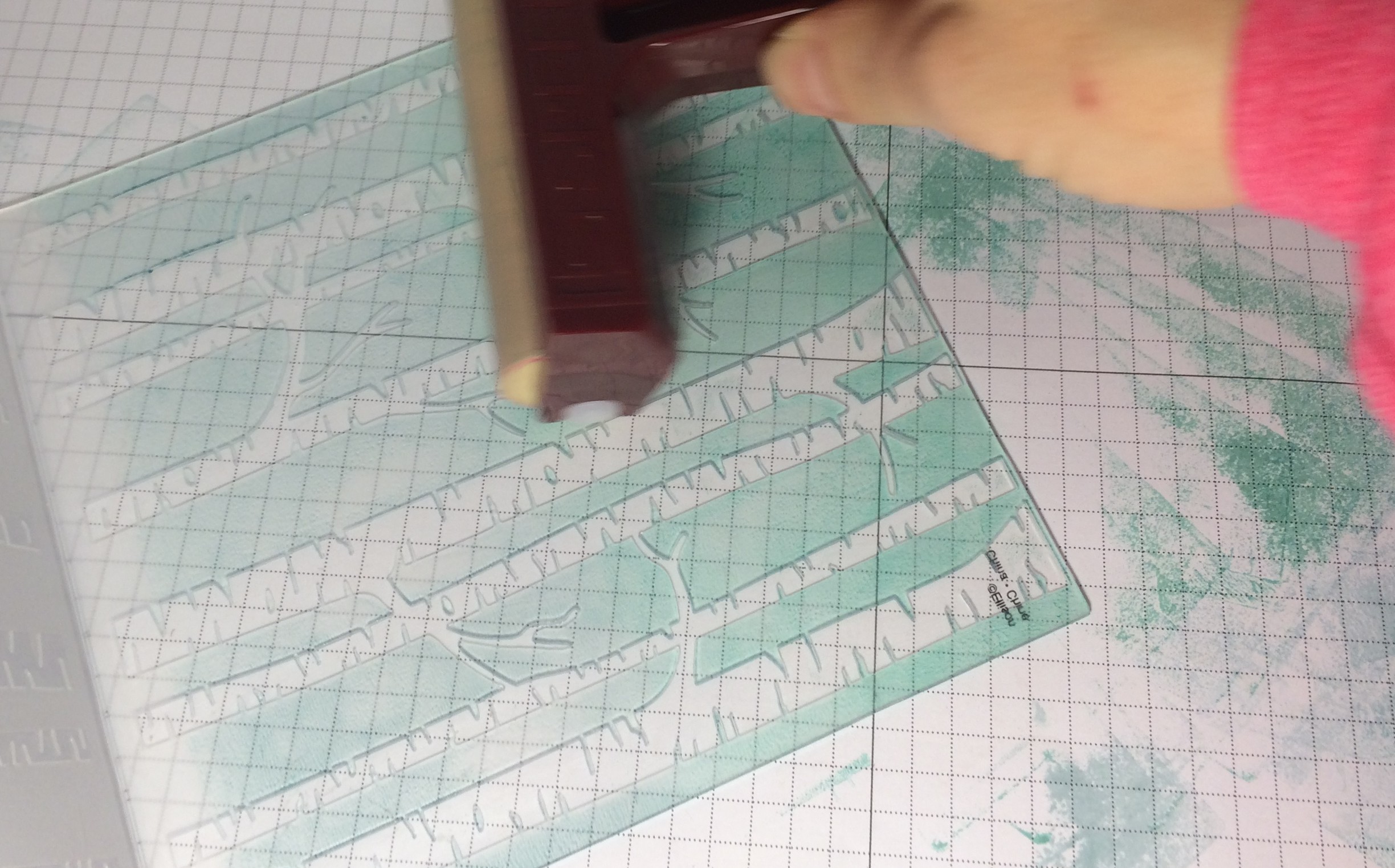 Once I sorted out my sky and decided on the Pool Party/Soft Sky ink  combo, I could proceed with directly stamping my Winter Wonderland trees with Mossy Meadow ink on the Woodland embossing folder. I stamped them in varying heights and was careful to re-ink my stamp each time to ensure every tree was solid.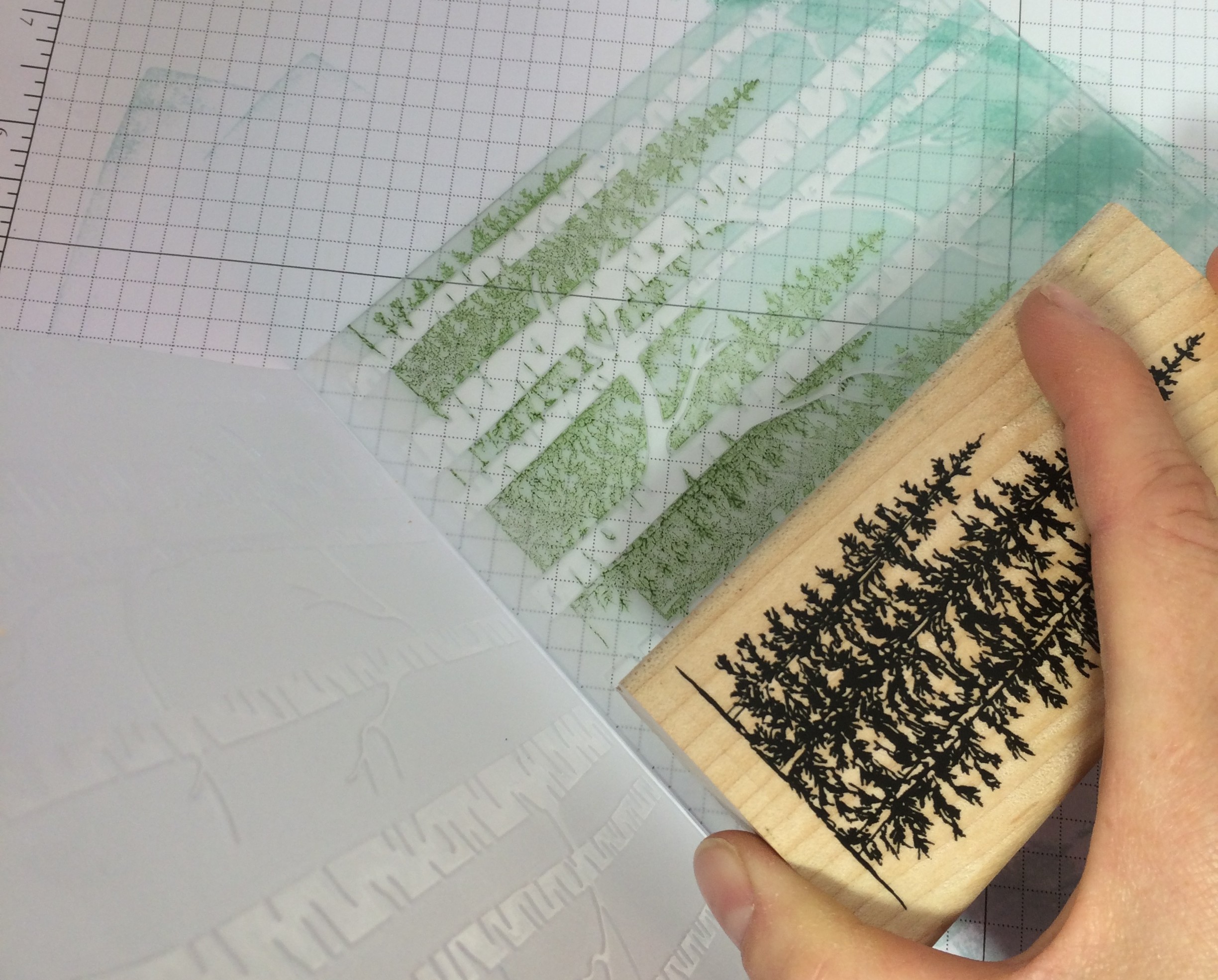 With my images and inking completed, I was ready to press my Whisper White cardstock. If you lay the paper on the un-inked side of your embossing folder, you will avoid the risk of smudging the ink on the cardstock. I chose to lay my paper dead center on the un-inked side of the folder so that the messy bottom area of my stamped trees wouldn't show on my cardstock, but I would have a nice tree line showing in the middle-upper area of my cardstock piece.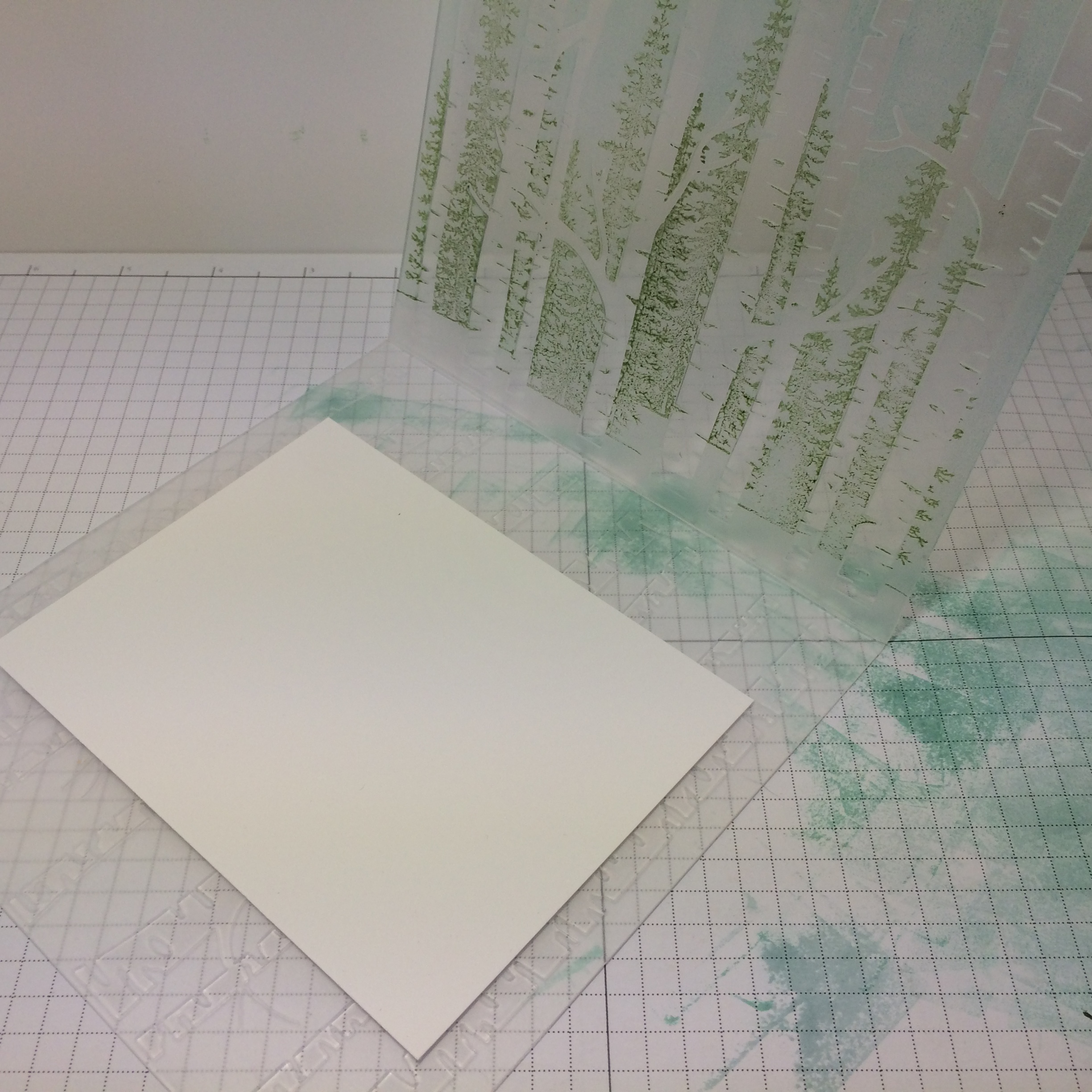 Fold it all together carefully, holding it so it does. not. move, run it through the Big Shot.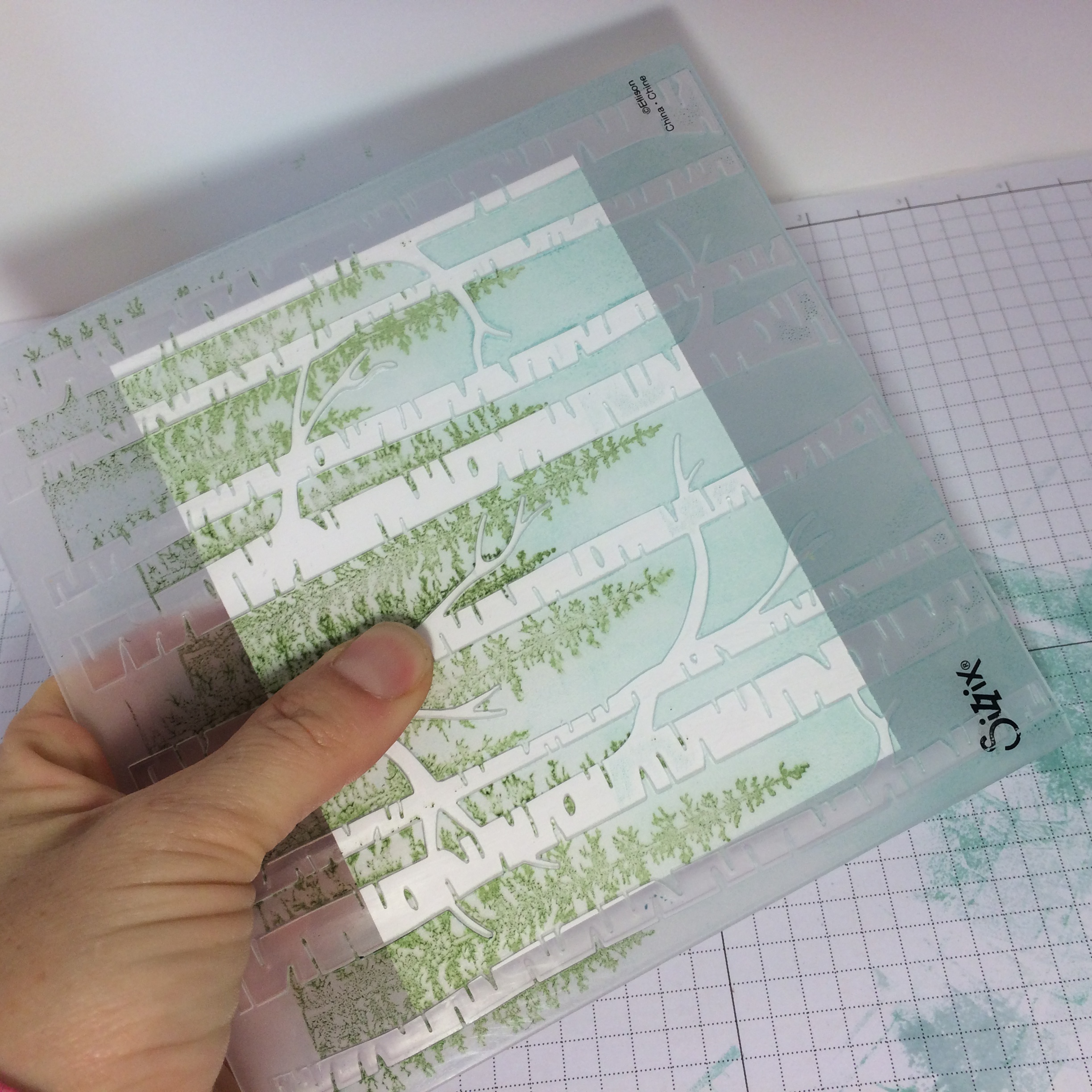 Vacant areas actually work on this project, because it is an art piece. you can interpret those vacant areas as wisps of clouds or even snow.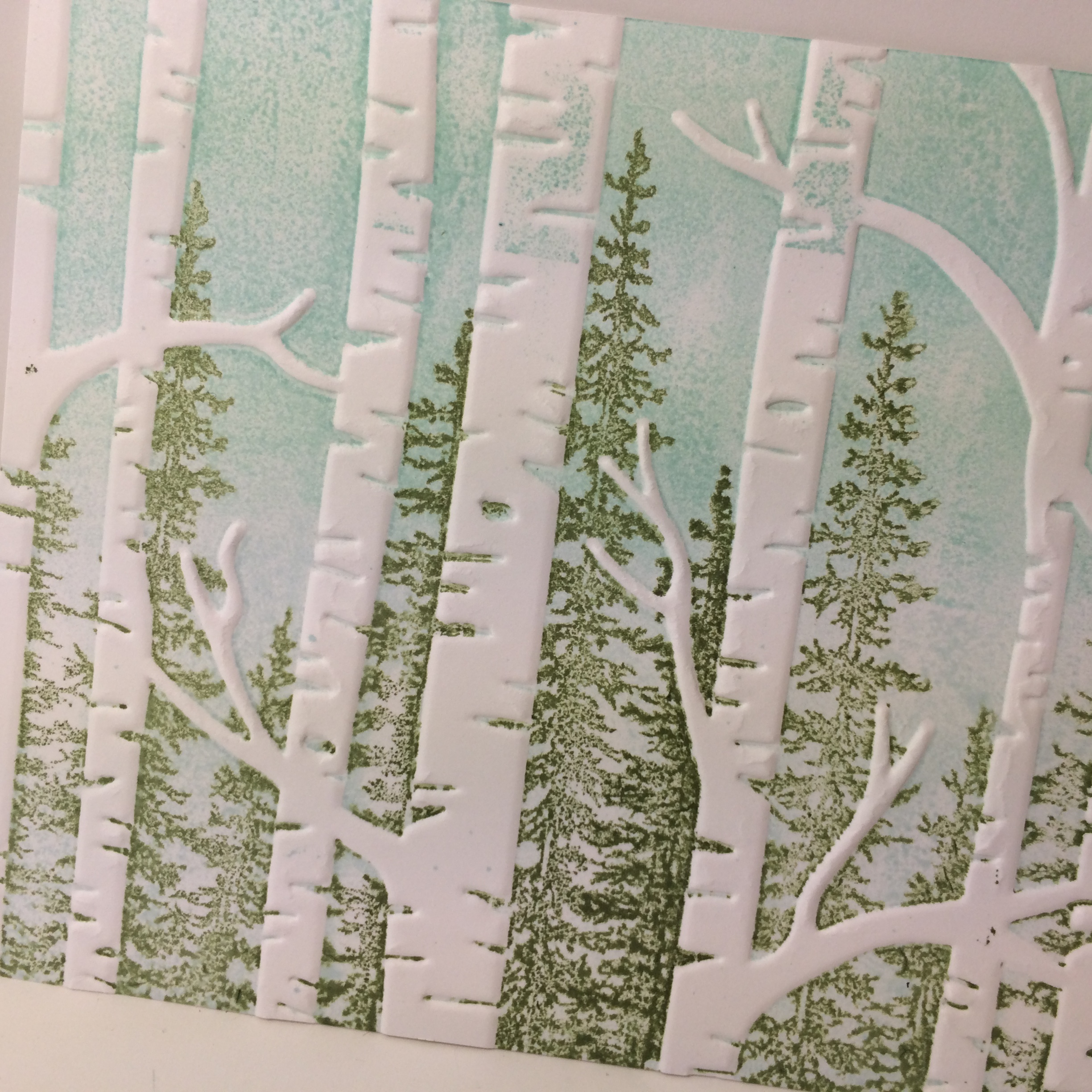 Finishing the card was simple. I didn't want to cover up the pretty woodland image, but wanted to highlight it as much as I could. I started with a Crumb Cake mat behind the embossed cardstock and layered that on my Thick Whisper White card base with Stampin' Dimensionals.  The sentiment from the Hostess stamp set, Six Sayings, was stamped in Early Espresso ink on a Whisper White banner. Linen Thread tied in a bow to finish it with a bit of natural texture.
The final touch is adding the 3 sequins (pronounced "seek-wins", not "sequence", lol!). I thought of them as Christmas ornaments hanging from the trees, but they could also be thought of as sparkly snow softly falling from the sky.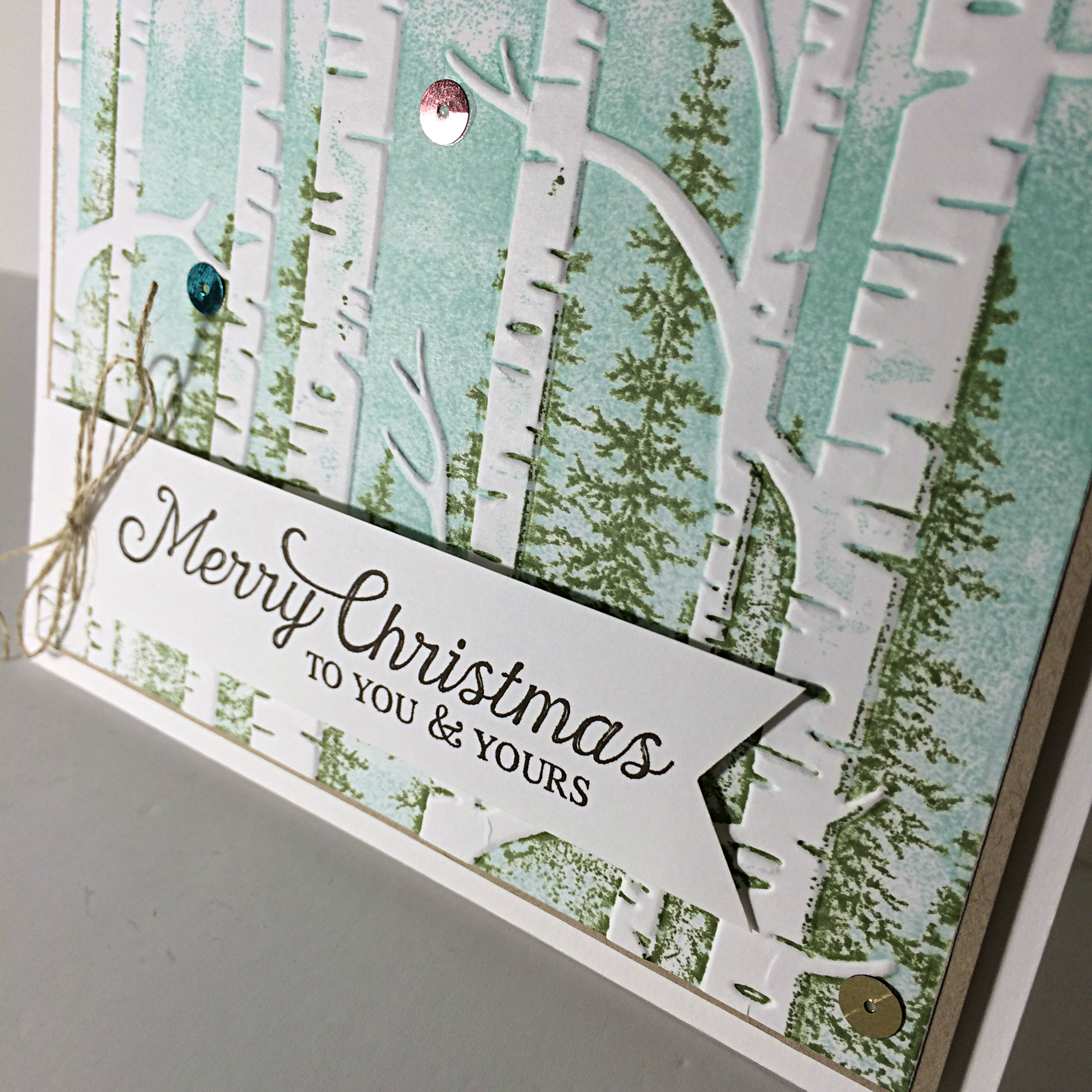 You can order any of these products by clicking the 'shop now' button on my website or by contacting me through my email.
Now, don't stop there. If you liked this tutorial, go and give it a try for yourself. Don't have that embossing folder? Play around with what you have and see what you come up with!
Now get stamping!