I can't get Adele's song out of my head!! Every time I see this "hello" stamp, that song starts playing inside my mind- then, I start singing it out loud. Don't get me wrong, it's a beautiful song, it's just that I only know the one line "Hello, from the other side". It plays over and over and over and over and over … yeesh!
But I do love that stamp set. You'll see it on my card today.
Here's the As You See It Challenge sketch that I started with: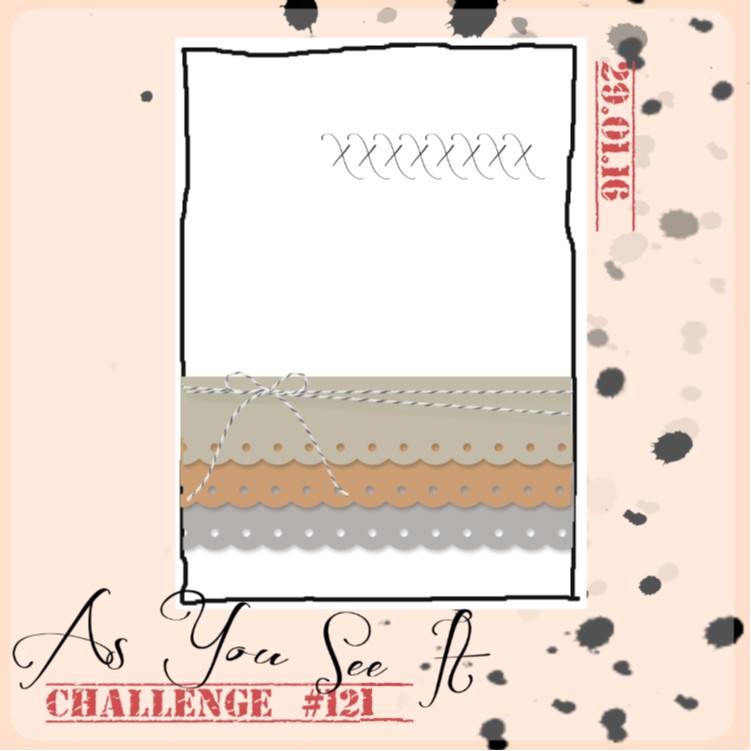 And here's my Hello (from the other side?) birthday card: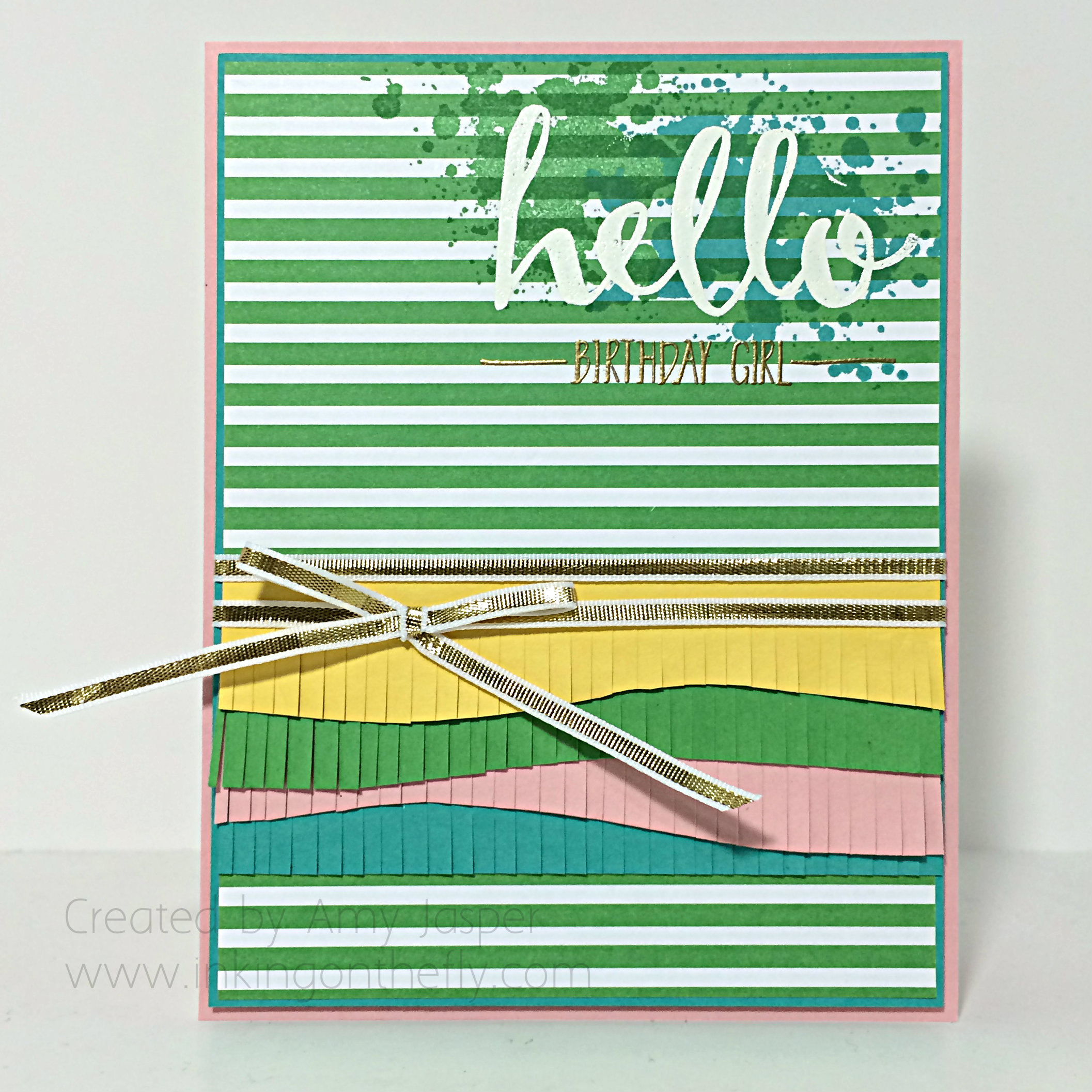 Is the song stuck in your head, yet?
My colour combination was inspired when I received an order of the packages of cardstock that I happened to run out of all at the same time. I pulled them all together out of the box and thought, "Boy, these are really fun and pretty colours together!" I tried really hard to include Chocolate Chip as it was in the bunch AND I hadn't used it in such a long time, but I couldn't make it work. My colours include Blushing Bride, Bermuda Bay, Cucumber Crush, and Daffodil Delight.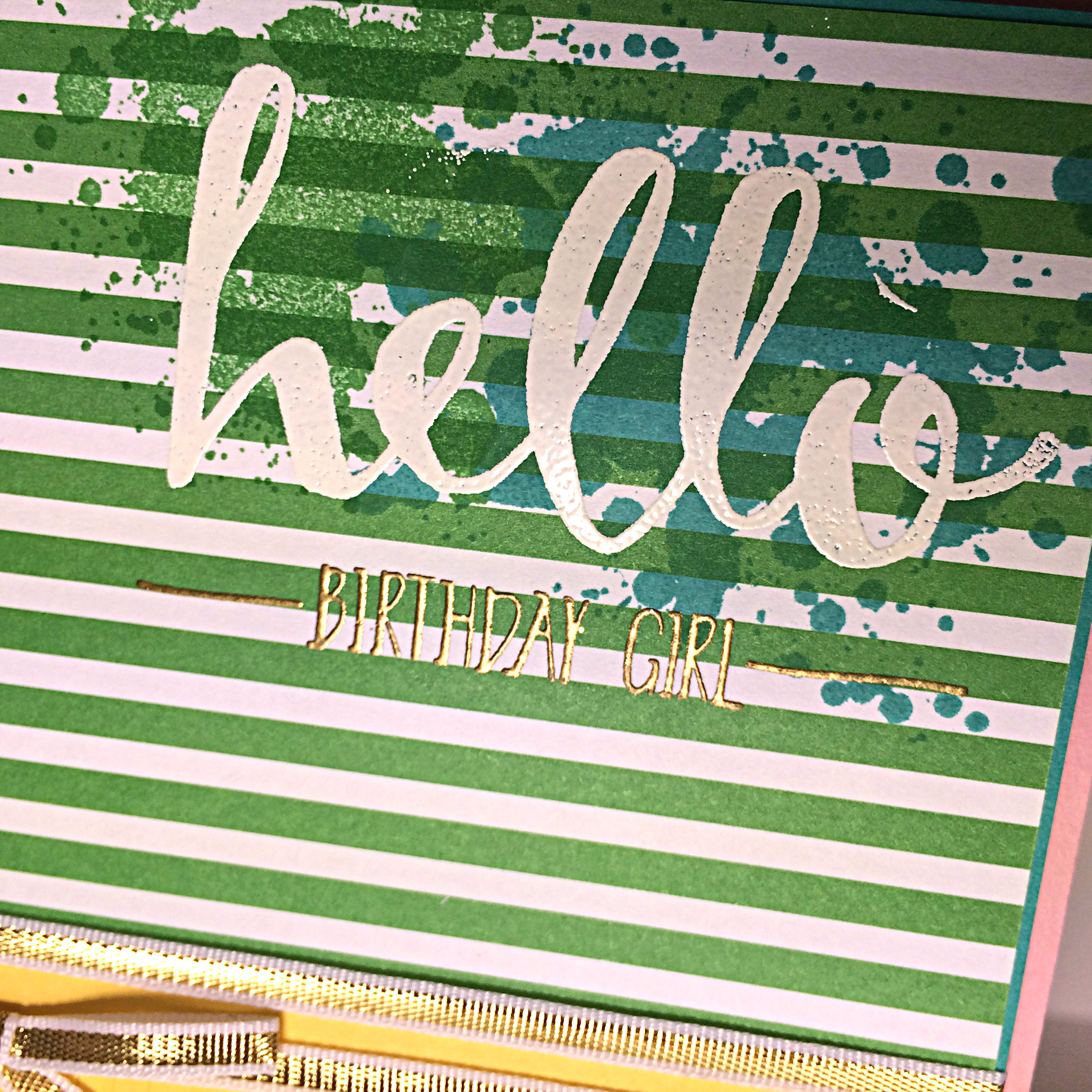 I started with a Blushing Bride cardstock base, then a thin matte of Bermuda Bay. The striped Cucumber Crush layer is from the package of 2015-2017 In Color Envelope Paper. It's not only great for making envelopes or envelope liners, but also works well as a layer on your cards.
I used one of the splotches from the Gorgeous Grunge stamp set, once with Cucumber Crush ink and once with Bermuda Bay ink where I was planning to put my "hello" sentiment. Then I used my trusty Embossing Buddy over the paper and stamped my "hello" (from the Hello Stamp Set only available until February 15th) with Versamark ink. I sprinkled White Embossing Powder over the image, dusted off the excess, and heat set it with my Heat Tool. Once that was completed, I used my Embossing Buddy again so I could do the same process with the "birthday girl" sentiment from the same stamp set and Gold Embossing powder.
(I let out an audible "phew" when I saw how straight it was! … stripy paper is not very forgiving if you stamp crooked)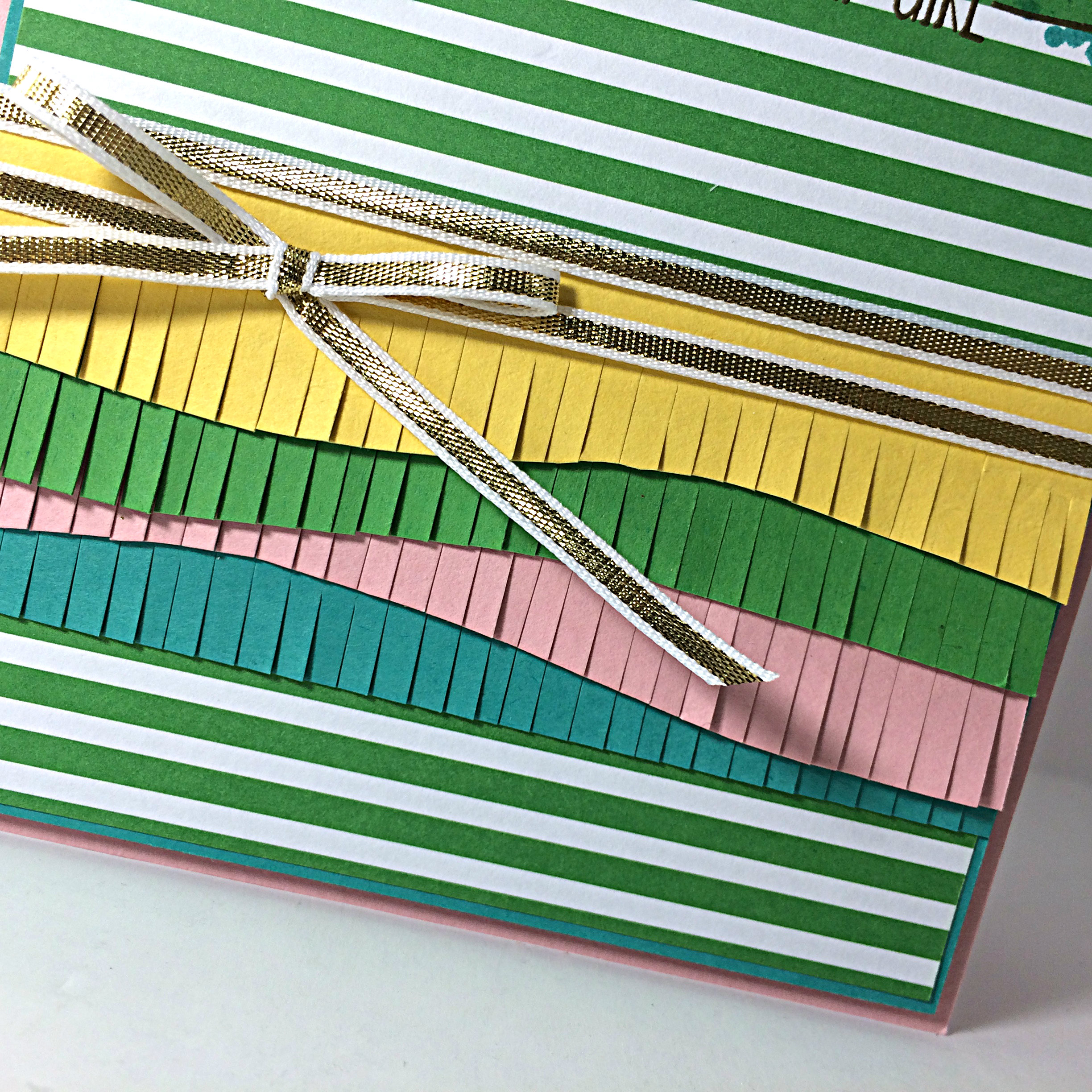 I was quite excited to use my Stampin' Up Fringe Scissors. I don't use them enough! I love how they easily add texture to any paper project. I found that my layers were too perfect for my liking, so I grabbed my Paper Snips and carefully hand cut curved on three of the four fringed layers.
Ah, yes, that's what it needed.
The 1/8th inch Gold Ribbon was the final touch. I struggled with this. I tried a few different ribbons before deciding on this one.
I didn't adhere the Bermuda Bay layer to the base with my Stampin' Up Dimensionals until all the layers were complete.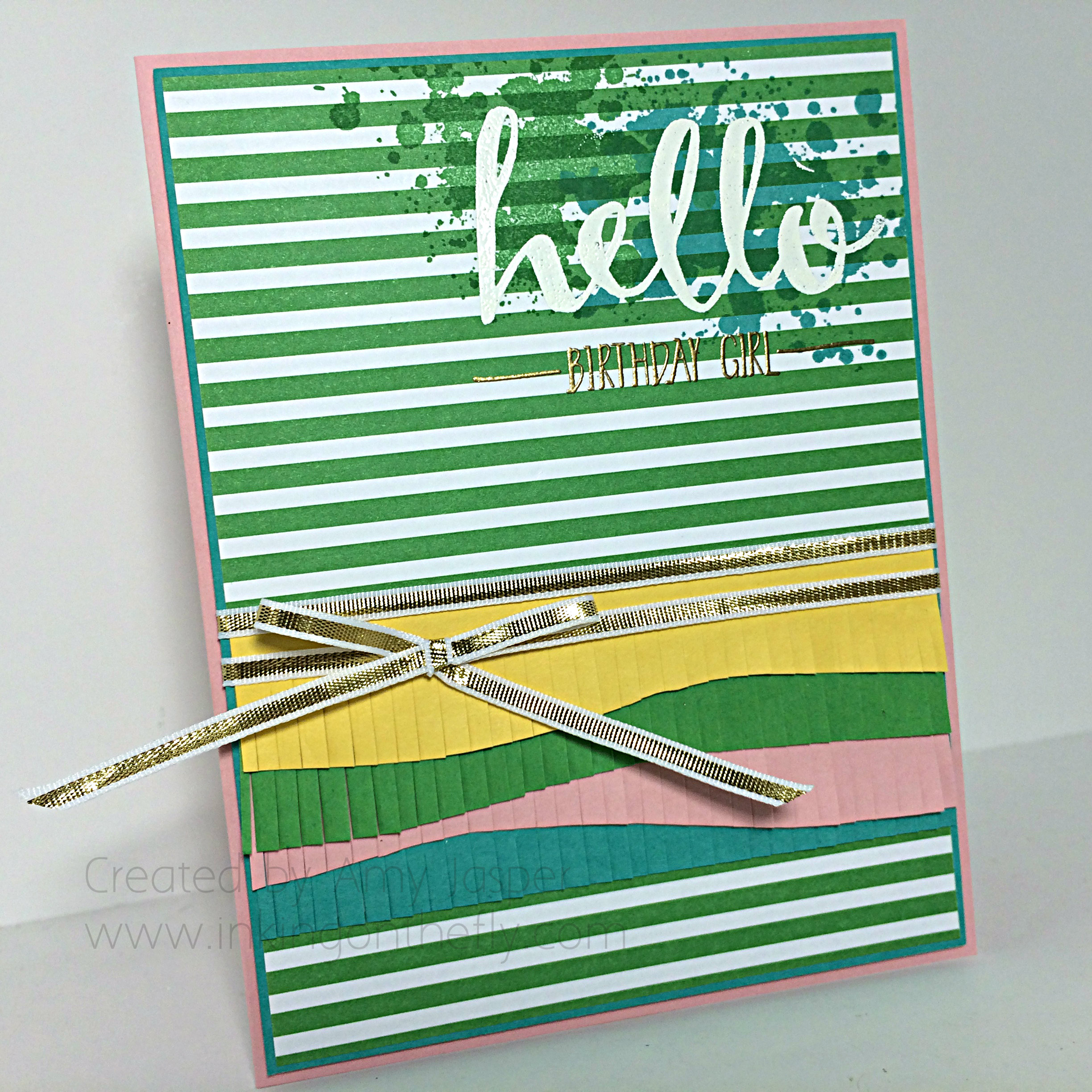 It didn't turn out quite how I had it in my head, but I'm happy with the cheerful colours, the stripes (I do very much like stripes), and the way my embossed "hello" turned out. I still wish I could have used Chocolate Chip somewhere. Perhaps that will be my next challenge – use Chocolate Chip. It's been sadly neglected in my craft room for quite sometime.
Have you done an As You See It Challenge, yet? You should give it a try! It's a great way to get your creative juices flowing!