I used to work at a care home for people with brain injuries and dementia, primarily elderly men and women who were at risk of wandering and getting lost or of being confused to the point that they could become aggressive. I was a student nurse at the time, so was often asked to simply visit with the residents and help maintain a calm environment. Sometimes, I would walk around the hall with a very very VERY tall, elderly Norwegian man and he would correct me on what little Norwegian I knew. I would count to ten with him "en, to, tre …" or sing with him.
My favourite thing would be to walk arm in arm with him and sing "Silent Night" in Norwegian. "Glade jul, hellige jul …". Silent Night is one of my most loved Christmas carols. I think fondly of that time with that lovely man.
I never did see him act out in violence when I was there. Probably a good thing, since he was so very very tall.
My card for you today is inspired first by this sketch from the As You See It Challenge Blog and second by my favourite Christmas carol, "Silent Night".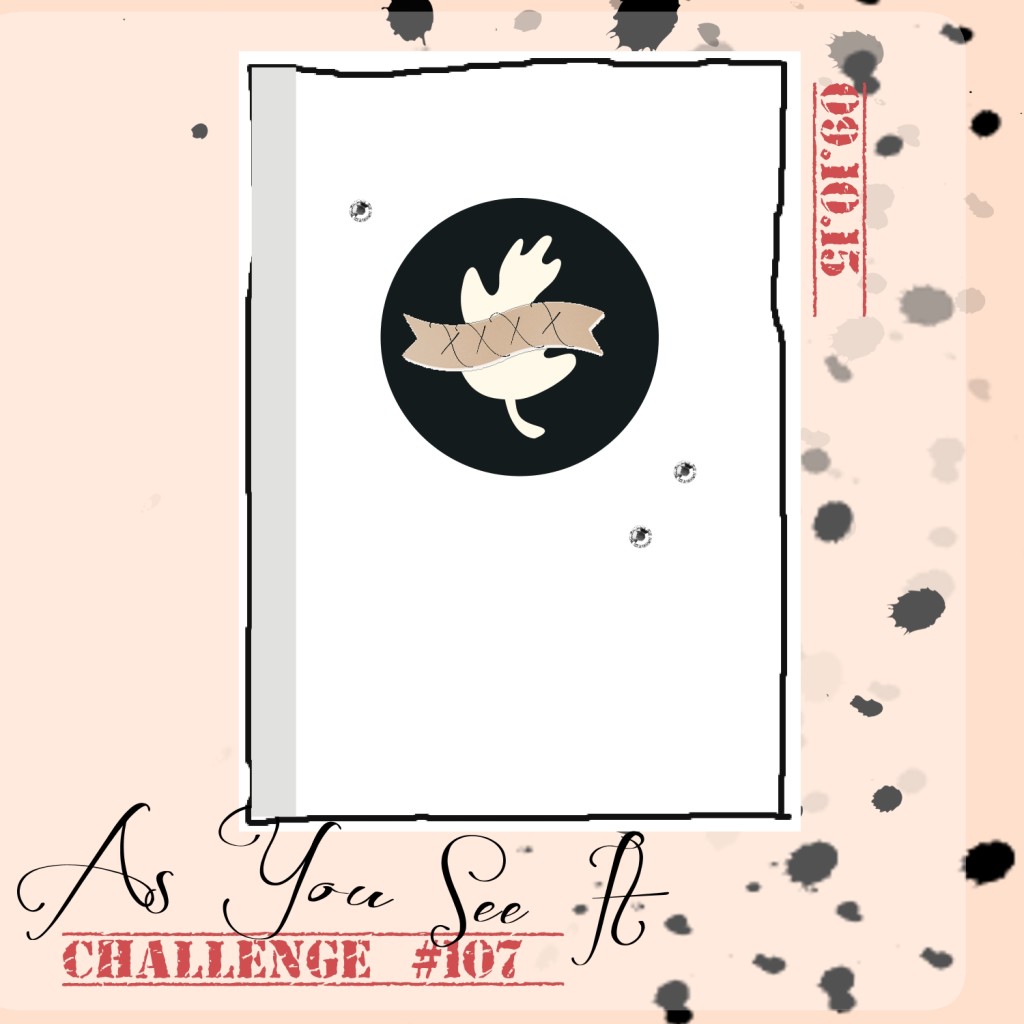 I just love the patterned paper with the notes on it in the Home for Christmas Designer Series Paper from Stampin' Up! I wish we could by sheets and sheets of that one pattern for this time of year!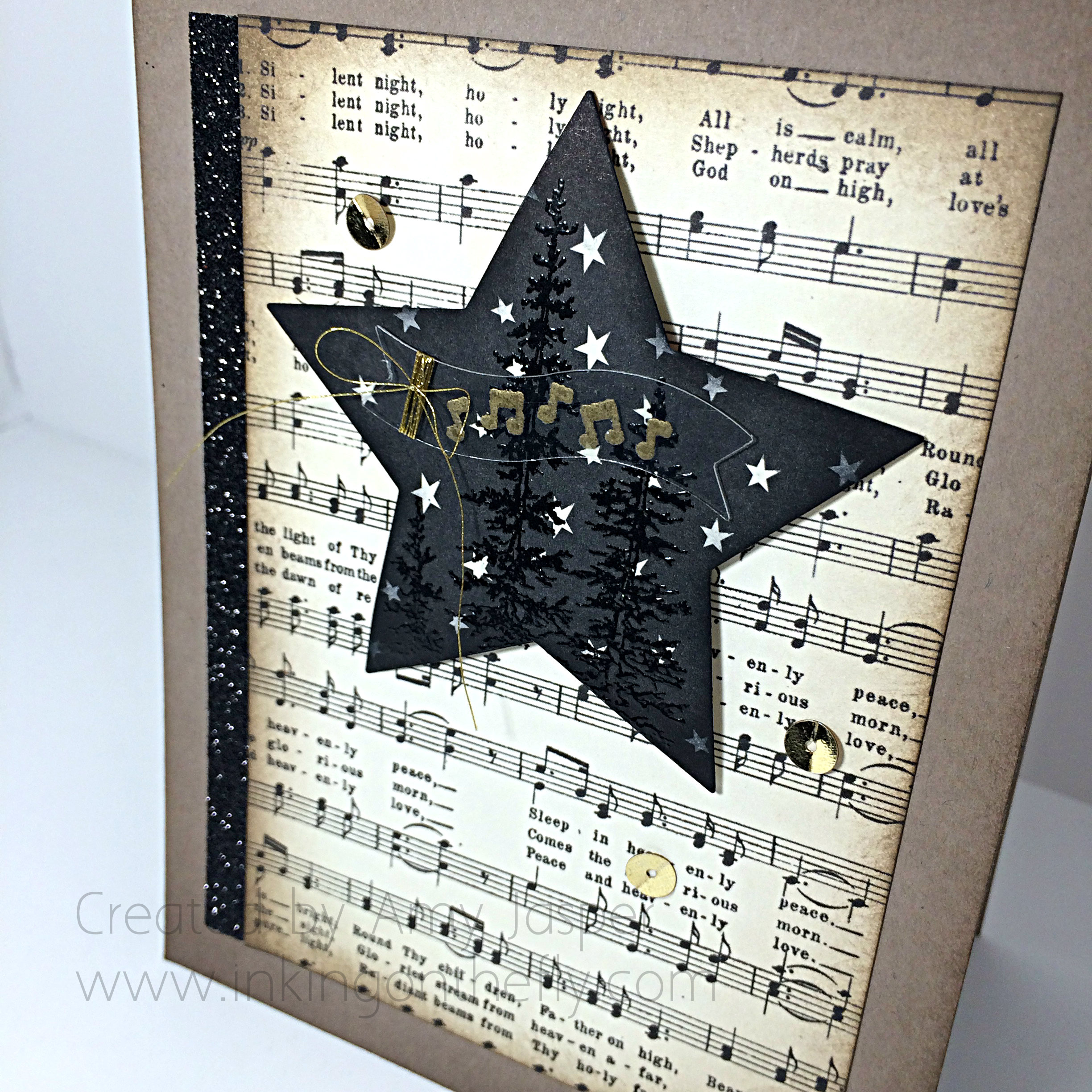 Tip Top Taupe cardstock was used for this card base with a bit of light sponging in Tip Top Taupe ink around the edges of the cardstock. I also sponged some Tip Top Taupe ink around the edges of the sheet music patterned paper from the Home for Christmas Designer Series Paper. This was adhered along side the strip of Black Glimmer paper (not just for Halloween!!) to the card base.
But my favourite elements on this card are all in the middle with that star! I stamped the tree image from the Wonderland Stamp Set in Versamark ink and heat embossed it with Black Embossing powder. All this on the Happy Haunting piece of Designer Series Paper. WHAT! Yes, folks, I used Halloween paper on a Christmas card! The vanilla stars on the black background represent a beautiful 'silent night'. I sponged some Tuxedo Black Momento ink around the edges of the star and adhered it to the card with some Stampin' Dimensionals so it could be raised off the page a wee bit.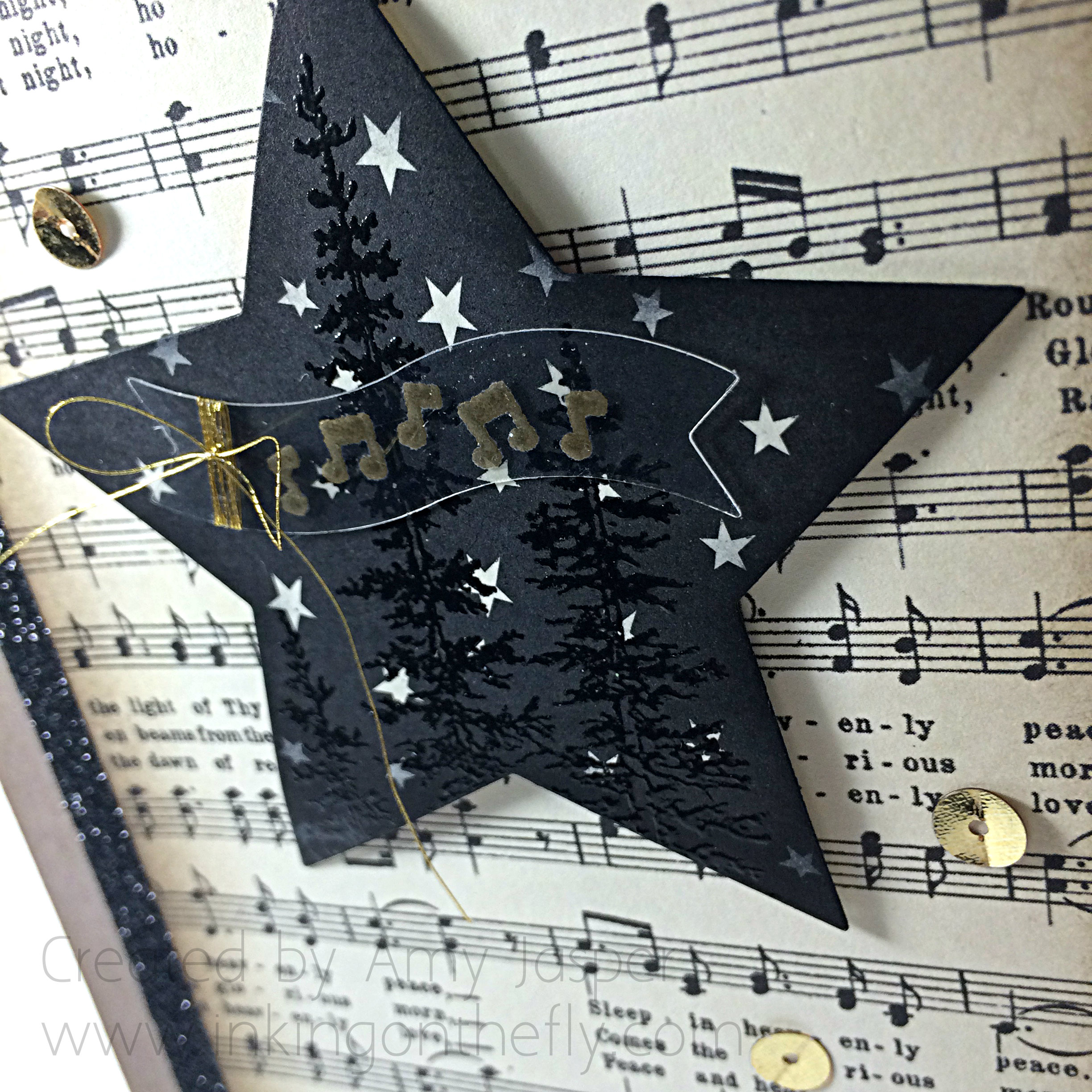 My friend, Stacey, was working with me in my craft room while I was designing this one and it was her suggestion to use the Window Sheet for the banner element. It was the perfect way to add a banner as per the sketch, without taking away from the image on the star.
I stamped the notes from the Jingle All the Way stamp set with Versamark ink onto the clear acetate Window Sheet, then heat set it with Gold Embossing powder. This was die cut using my Big Shot and the Bitty Banner framelit before very carefully wrapping the Gold Metallic Thread around the end and tying it into a bow. A Mini Glue Dot hides behind this cluster of gold thread to adhere the Window Sheet banner to the star.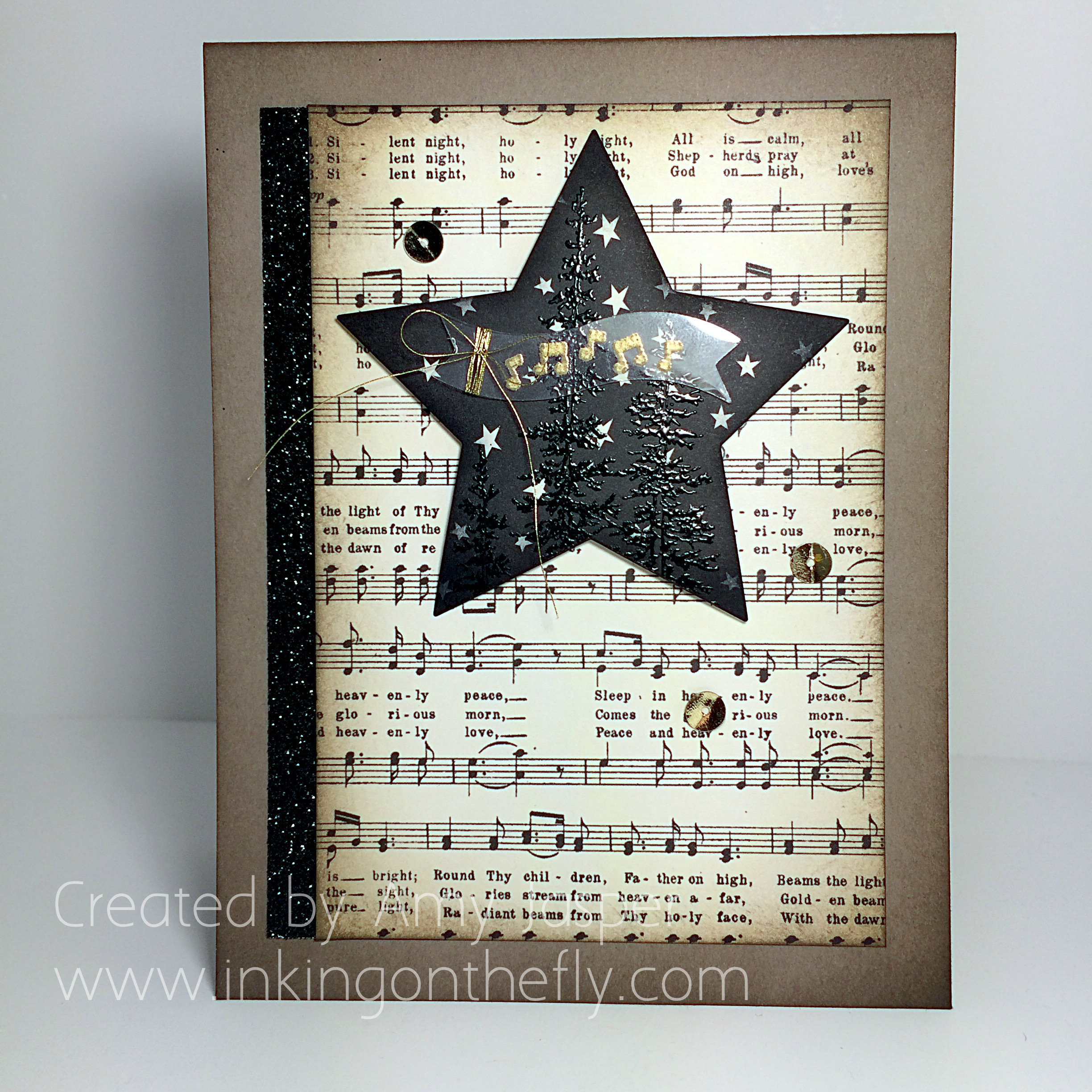 For the final touch, the three Gold Sequin pieces were added to the card using my Fine-Tipped Glue Pen.
Glad you could check out my blog today. You can purchase stamping supplies online by clicking the "shop now" button on this page. Or you can contact me by email to order or ask questions.
Don't forget to also check out the creations from other designers on the As You See It Challenge blog. They have some lovely versions of this very same sketch.
Here are some beautiful Norwegian voices singing 'Silent Night' for you. Enjoy: