One of my favourite things about being a demonstrator is the community that I have become a part of.  I love sharing the joy of stamping, creating, and designing with my customers as we stamp together and get excited about our projects! Some of my best customers also become some of my close friends. I'm smiling now as I think of those wonderful people!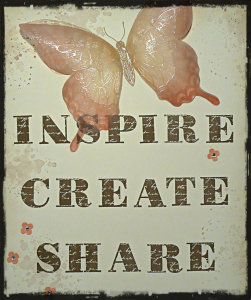 There are a few customers who love it so much that they want to be a part of the demonstrator community as well! I am blessed to be part of a tightly knit community that is held together by solid leadership and a fabulous team, offering support and encouragement. We meet on a regular basis to share our ideas, our challenges, and life in general.
I get so excited every time someone decides to join my team because it means I have another person to add to my community: to be inspired by, to create with, and to share ideas together. We help each other and encourage each other. There are many accomplishments in my stamping world that would never have happened without the support of my team! Upline, Sideline, and Downline all contribute to each others' successes.
If you would like to learn more about becoming an Independent Demonstrator with Stampin' Up! either as a hobby demonstrator – to receive discounts on your own supplies; as a business demonstator – offering classes and earning income; or anything in between, then head on over to my Demonstrator Business Website where you can gather a bit more information and maybe even sign up today.
I would love to have you join my team!