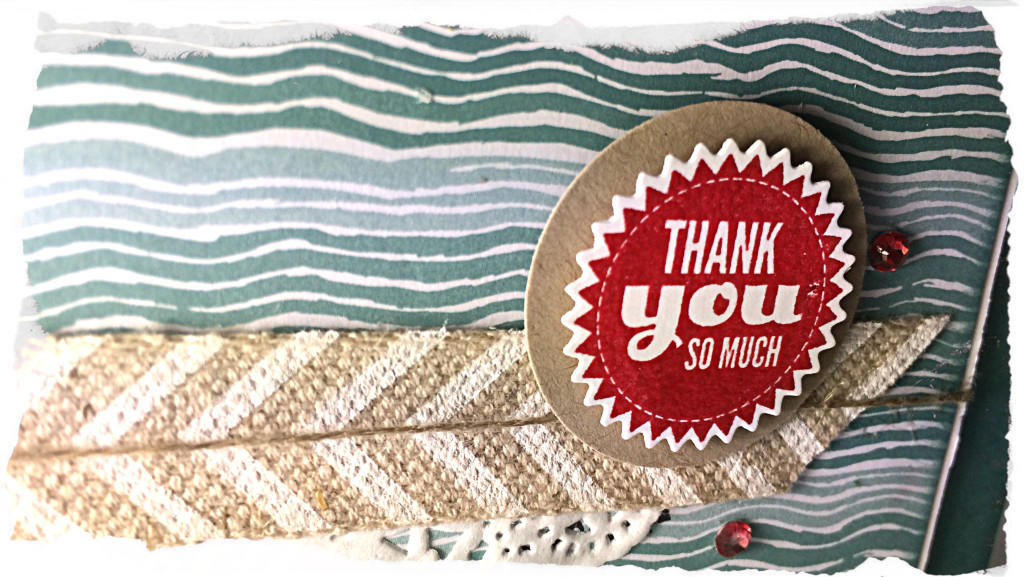 Welcome to my blog where I share my love of designing using Stampin' Up paper, ink, stamps and tools! It's yet another Friday and time for As You See It Challenge #40!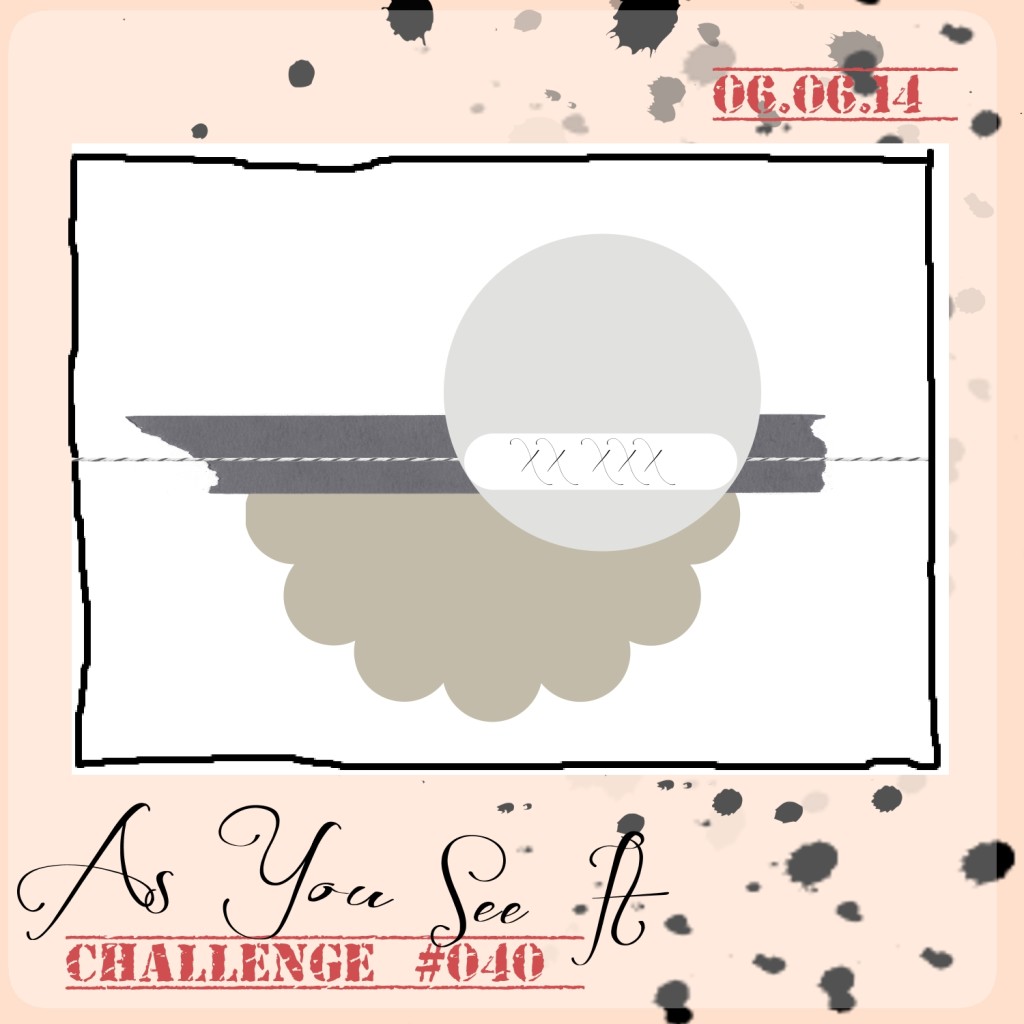 I was playing around with new 2014-16 In Colours and used the lovely and serene Lost Lagoon cardstock for this thank you card. You can also see that I used the new Moonlight Designer Series Paper, too!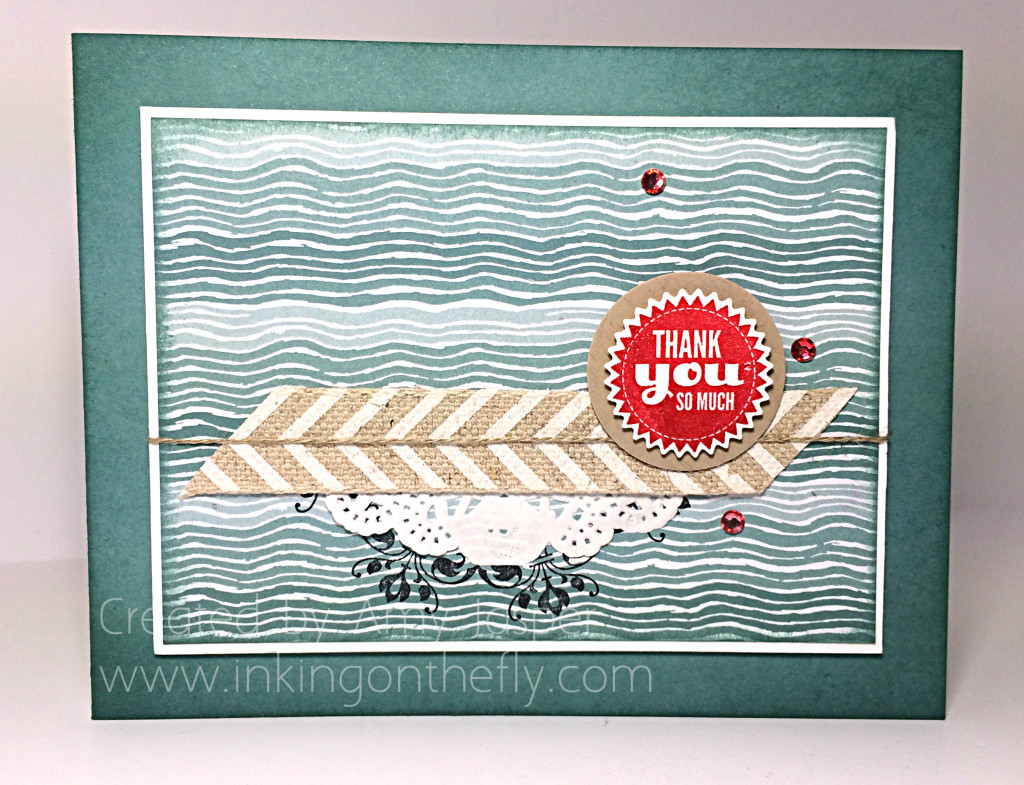 The only thing I would do differently on this card is to remove the Daydream Medallion image that I stamped below the Paper Doily. It was too small in diameter to frame the doily properly and I just think it doesn't fit well for the overall layout. What do you think?
I also used the Starburst Sayings for the sentiment, which I stamped in Real Red ink, then used clear embossing powder while the red ink was still wet to give it some shine and pop. If you aren't quick enough, then you can also do this by inking your stamp with Versamark ink first, then inking it with your colour AS WELL before stamping your image. The Versamark slows the drying of the ink and gives you more time to apply and heat set your clear embossing powder. Works like a charm every time!
The ribbon is the gorgeous Natural Chevron ribbon. One side is patterned while the other is just plain, so you almost have two different ribbons in one 🙂
Now those lovely red rhinestones… are they non-SU product!! NOPE! These beauties are Stampin' Up's Basic Rhinestones coloured with the new Blendability Cherry Cobbler marker! Colour them, then let them sit for a little bit to set the colour, and VOILA, you have a coloured rhinestone to coordinate with your card! AMAZING!! I love the Blendabilities – so many uses for these new alcohol-based markers.
Do you think you would like to try this As You See It Challenge sketch? I think you would do a brilliant job of it and I would be thrilled to see your project linked to the As You See It Challenge site for us all to see your creative work.  So give it a try and load it to a public site so you can link it to the challenge blog and share it with us. I look forward to being inspired by your personal touch.
Don't forget to reply to this post so you can have your name entered into the draw for my Stampin' Up Product Care Package. All replies/comments on this new blogsite from my very first post to June 15th will be entered (only one entry per person per post, so no double dipping to try to get more entries, lol!)
So glad you stopped by! Now GET CREATIVE!!
Amy