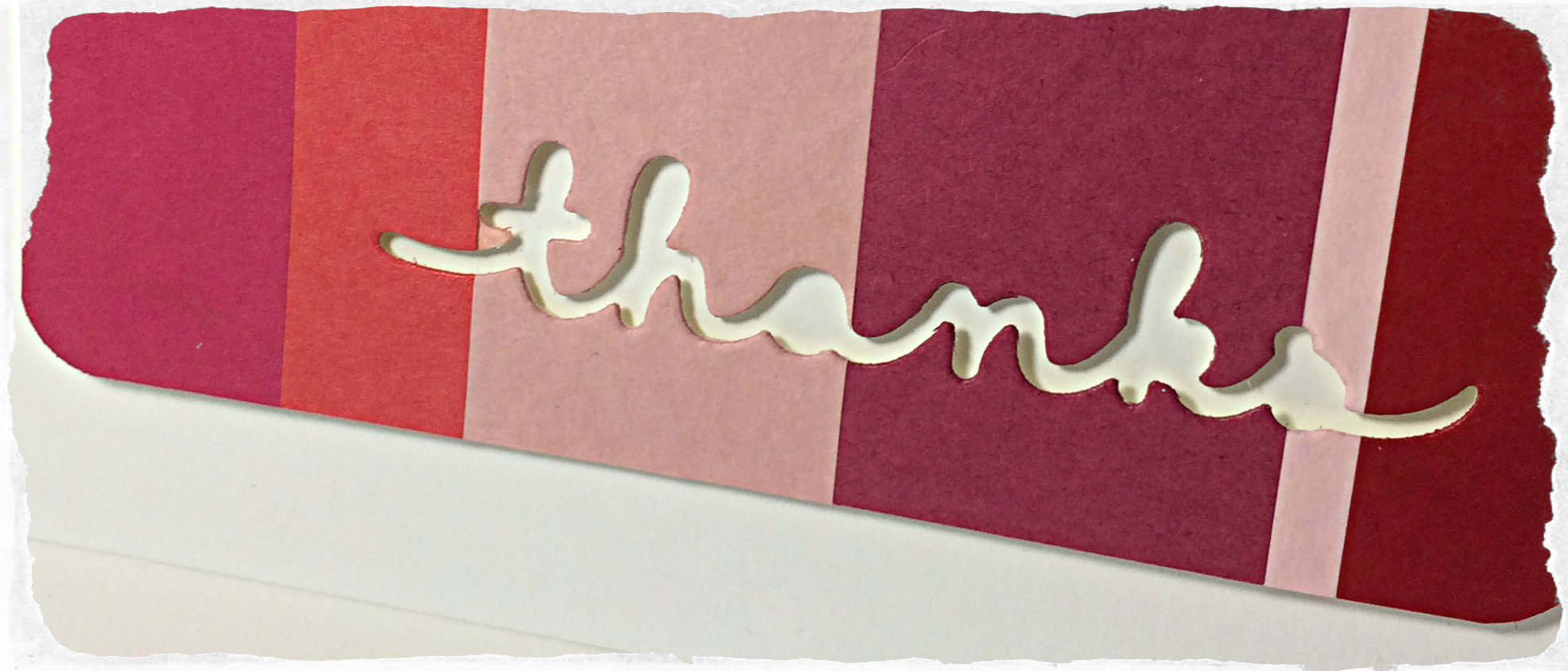 I love speed stamping! It gets the heart pumping and pushes my creativity! Today's challenge is all about shades of pink! Can you make a card in under 10 minutes? It's tough, but I'm proud to say that I did it just under the wire at 9 minutes and 59 seconds! Phew!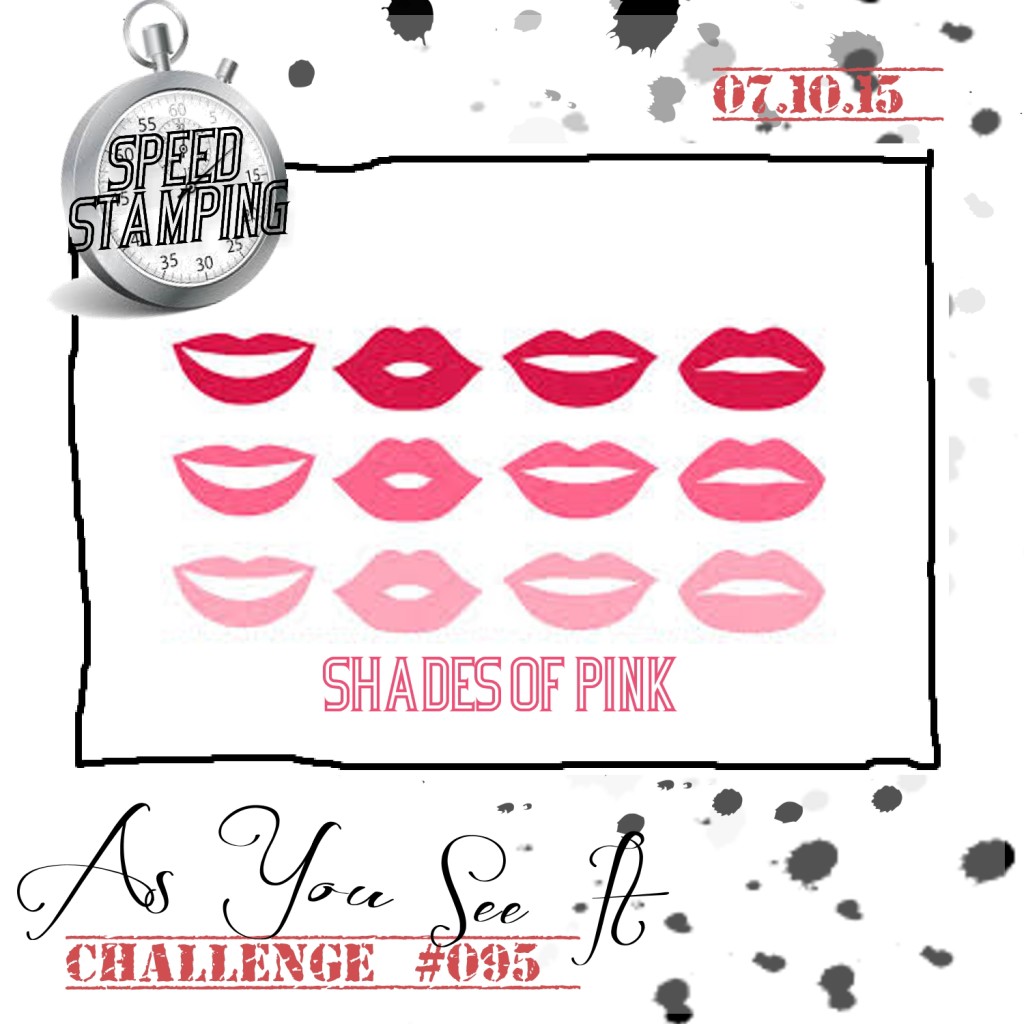 I decided to do colour blocking with my pink cardstock. Here's what I came up with: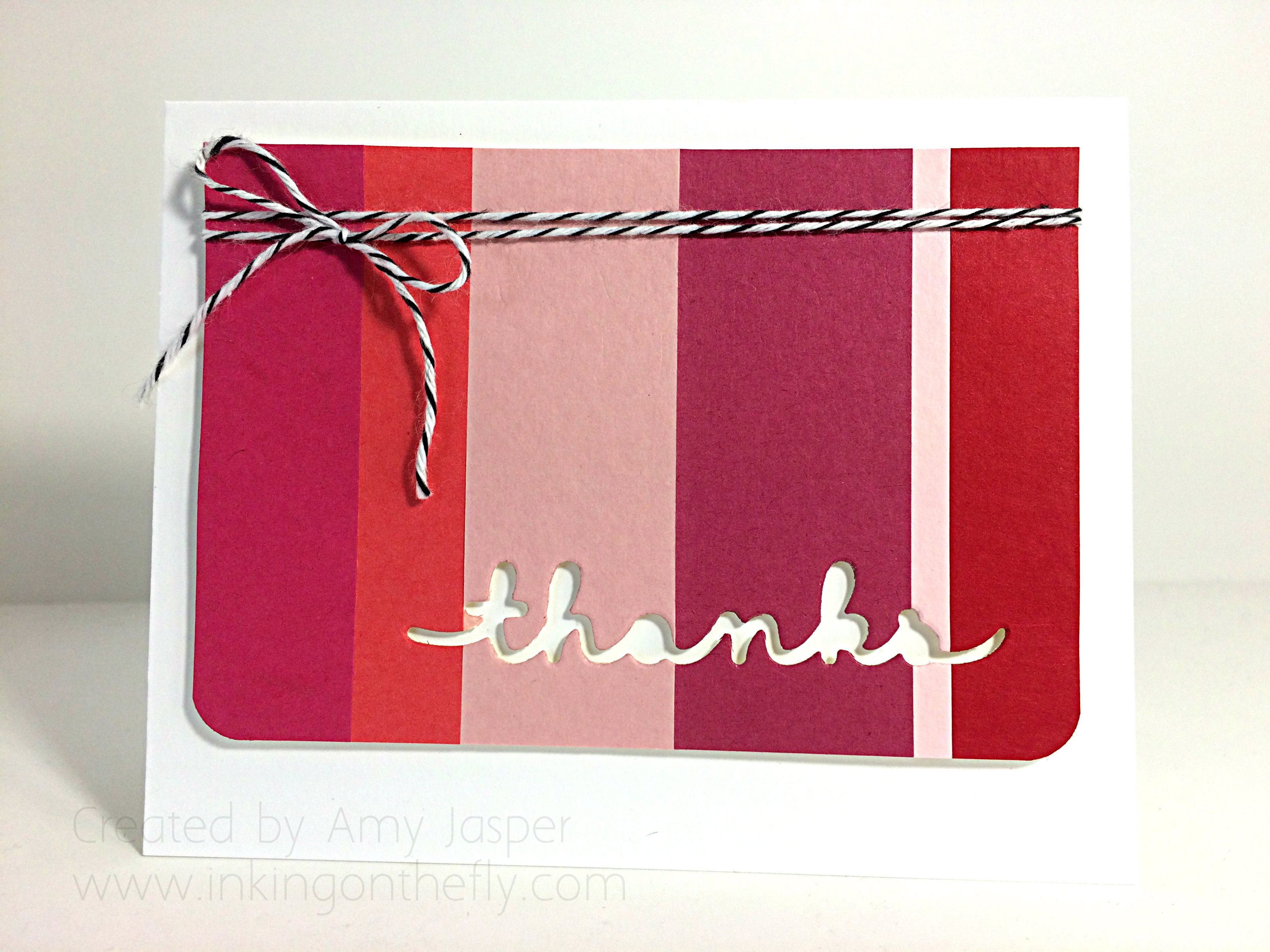 I probably would have done it in less time had I not had a minor issue with my big shot and then stuck my colourful layer down crooked! I'm pleased with the overall look of the card, but thought it needed one more thing. Can you see the difference?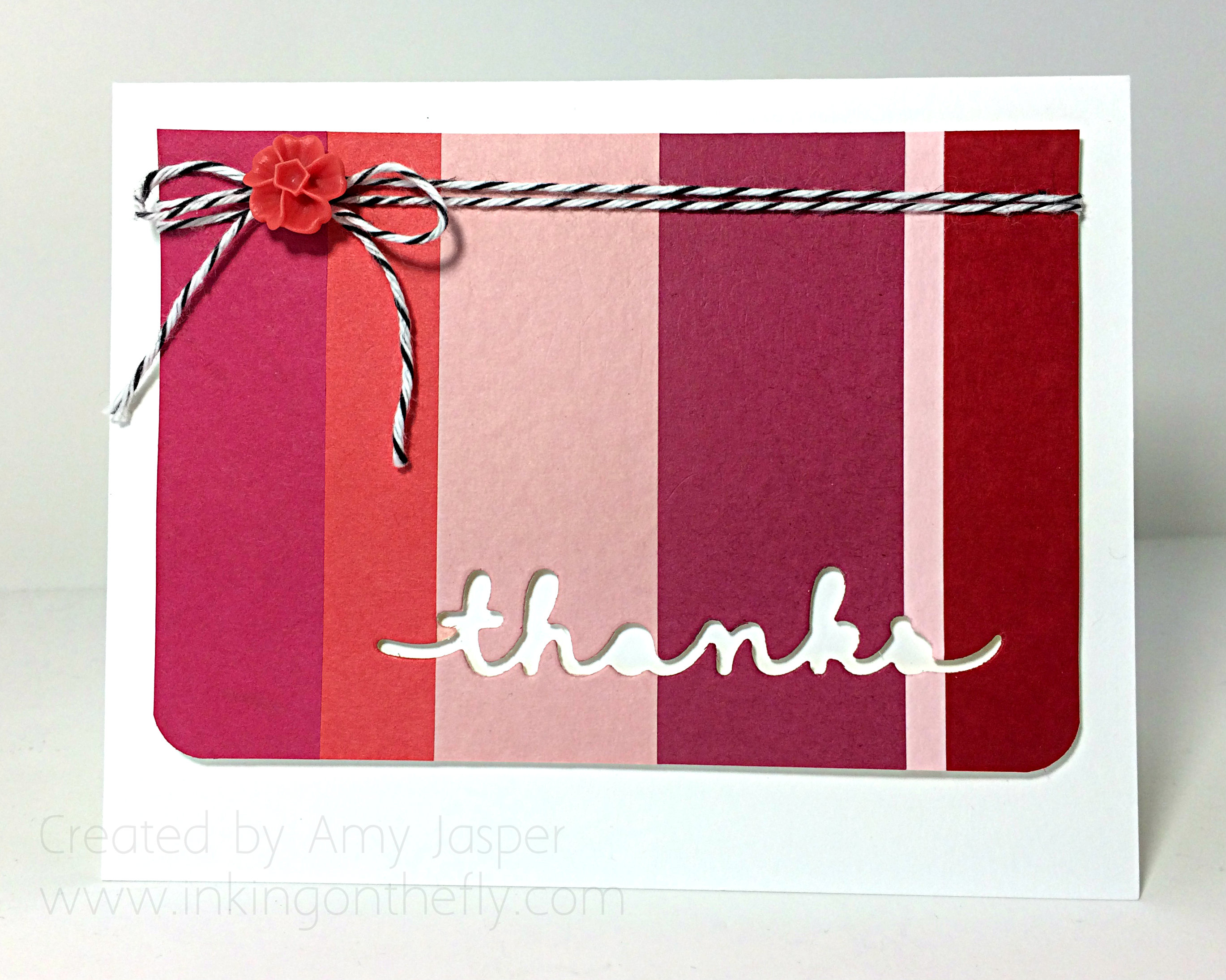 The Blossom Accent in Watermelon Wonder adds a lot to the design, I think.
The card base is the Thick Whisper White cardstock (love this!). To a piece of Whisper White cardstock, I added strips of coloured cardstock (shades of pink) including Melon Mambo, Watermelon Wonder, Blushing Bride, Rose Red, Pink Pirouette, and Real Red (yes, red is a shade of pink … a very dark shade of pink). Then I trimmed it down to the size that I wanted it and ran it through the Big Shot with the 'thanks' from the Greetings Thinlits. The two bottom corners were rounded with the Project Life corner rounder punch and the Black Baker's Twine was wrapped around this piece of cardstock for added interest and texture. That entire layer was then adhered to the card base with Stampin' Up Dimensionals.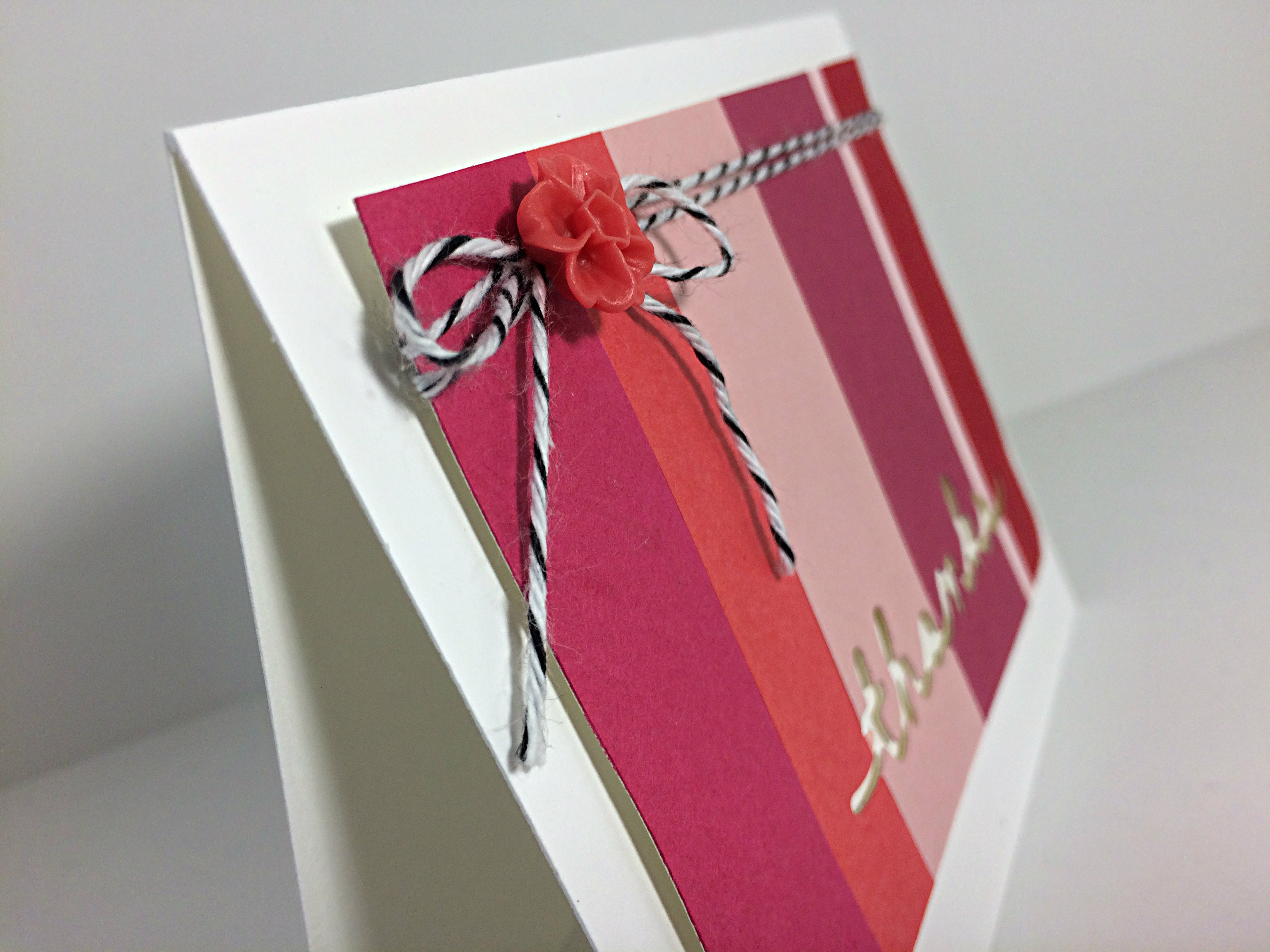 And the beautiful Blossom Accent was added after my 10 minute mark was done.
That's it. Easy Peasy.
You should try this challenge. Seriously! This is such a good exercise to help you get your creative mojo going. Even if you absolutely HATE your card when you're done, it can spur on some new creative flow and teach you to be more efficient in the future.
Give it a try and show it off on the As You See It Challenge blog so we can see what you've created!
Amy