I have been working on a Halloween Mini Album with all of the amazing pre-order supplies that I ordered! I don't usually do much in the way of Halloween cards, but I love Halloween/goth designs, so I thought I'd try my hand at a mini album using a simple and effective method of binding that is new to me. I'm not going to go into detail in this post, but will just share one of my pages with you that was designed with this week's As You See It Challenge sketch in mind.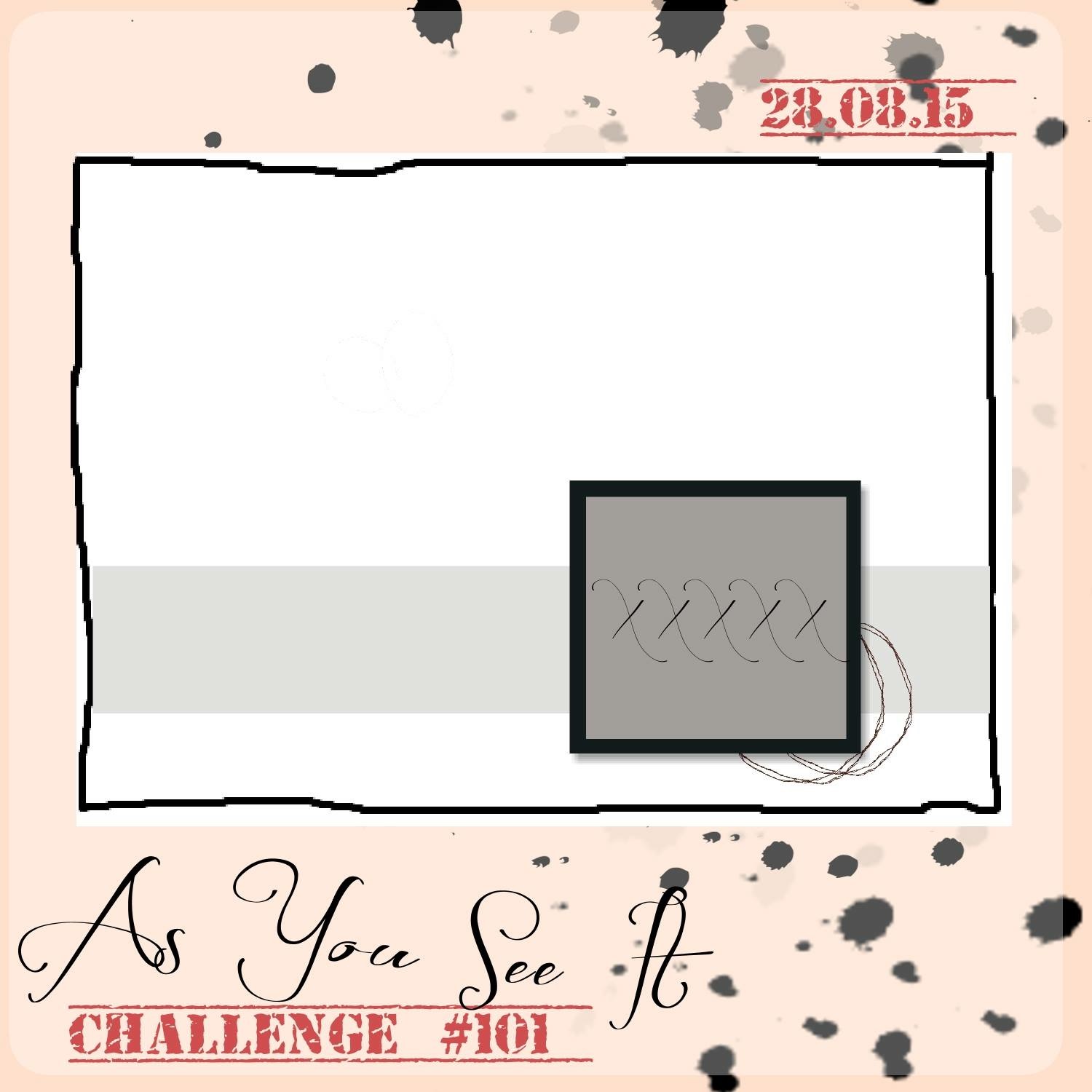 The sketch is lovely and simple this week, offering so many possibilities. Because an album can be time consuming, I chose to use this sketch pretty close to the simplicity that it is. When you have many pages to design, simple allows it all to pull together nicely.
I used some products for this album that will be available to you by September 1st with the new Stampin' Up Holiday mini catalogue. I'm so excited for the new products in this catalogue. This time of year is definitely my most inspired with all cozy holidays to look forward to.
The Designer Series Patterned paper I used here is Halloween paper called Happy Haunting, but I love that there are so many sheets in this pack that can be used for other fall-themed projects. This page uses a stamped image from the Happy Scenes stamp set (LOVE IT!), but really the only thing on this page that makes it a Halloween page is the "BOO". Otherwise it is a wonderful fall image that evokes thoughts of cozy nights with hot chocolate or pumpkin pie. Yum!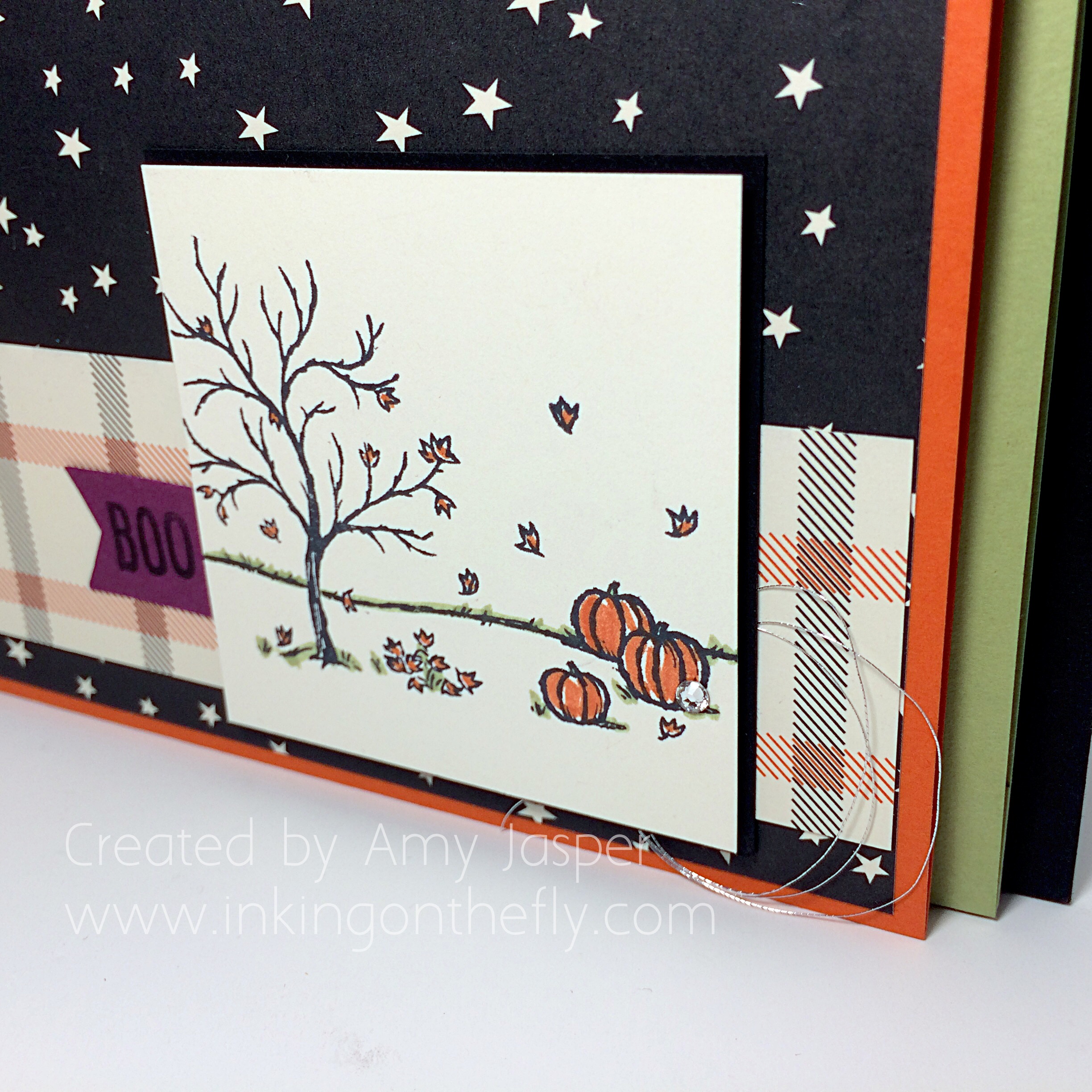 It's the little things on this page that make me smile. I stamped the image with Tuxedo Black Momento ink, then used my Stampin' Up Write Markers to accent the image with Tangelo Twist and Pear Pizzazz ink colours. A little Basic Rhinestone and the swirl of Silver Metallic Thread give a little bit of subtle shimmer to catch your eye.
Imagine a photo of your cute costumed Trick-or-treater, grinning at you from the pages of this simple layout. This 4×5.5 album would make a great gift. I can't wait to make more albums like this one using different themes. I can see a lovely black and white anniversary album, a personalized mini album for each of my kids, and a Christmas album, of course!!
I'll post more photos when the album is complete with the cover and the pull out pieces. I'm so excited to see how it all comes together!!