So glad you could stop by today and check out my design for the As you See It Challenge Blog. I used the Kinda Eclectic stamp set for this unique framelit card.
The challenge today is a little different as it's a "fill in the blank" challenge. Where do you find inspiration?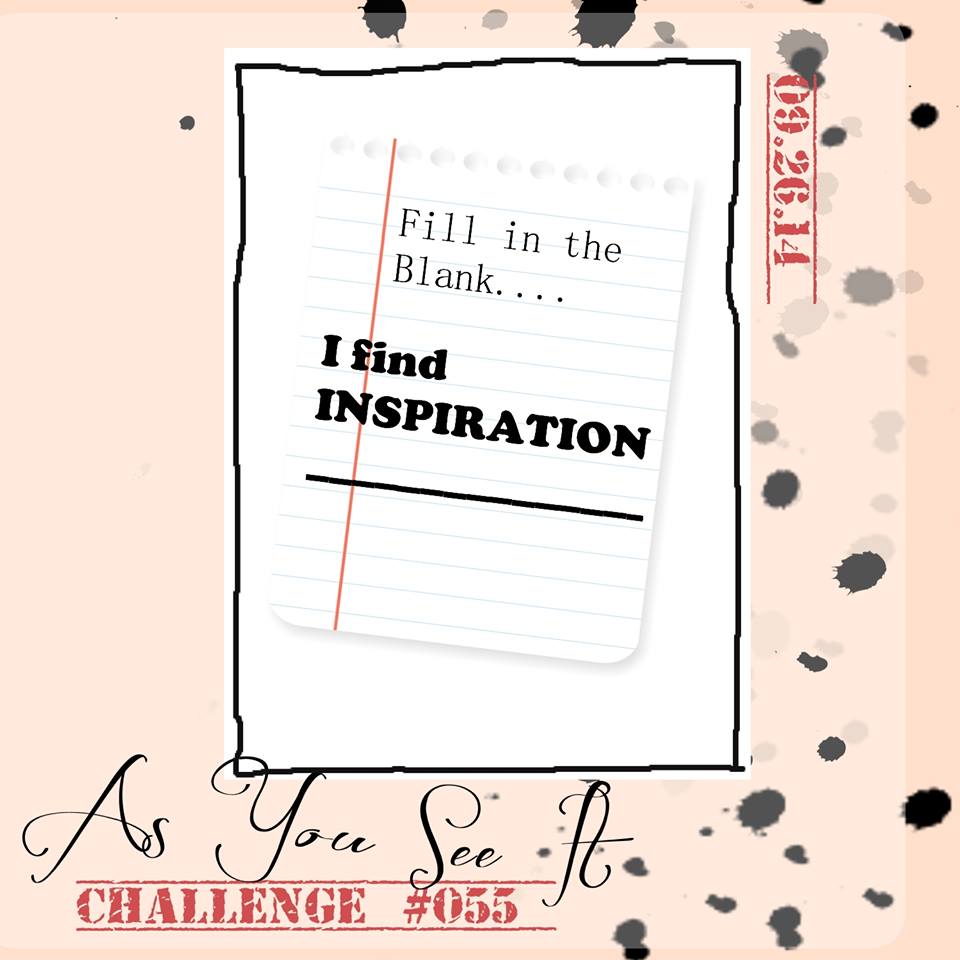 Oh, so many places!
This particular card was inspired by online sources. I was looking for a technique to show my Monthly Stampers group for September and I came across a tutorial on how to use your framelits to cut a fancy edge on your card. I found this video on Pinterest that explains how to use a framelit to cut only the edge of your card.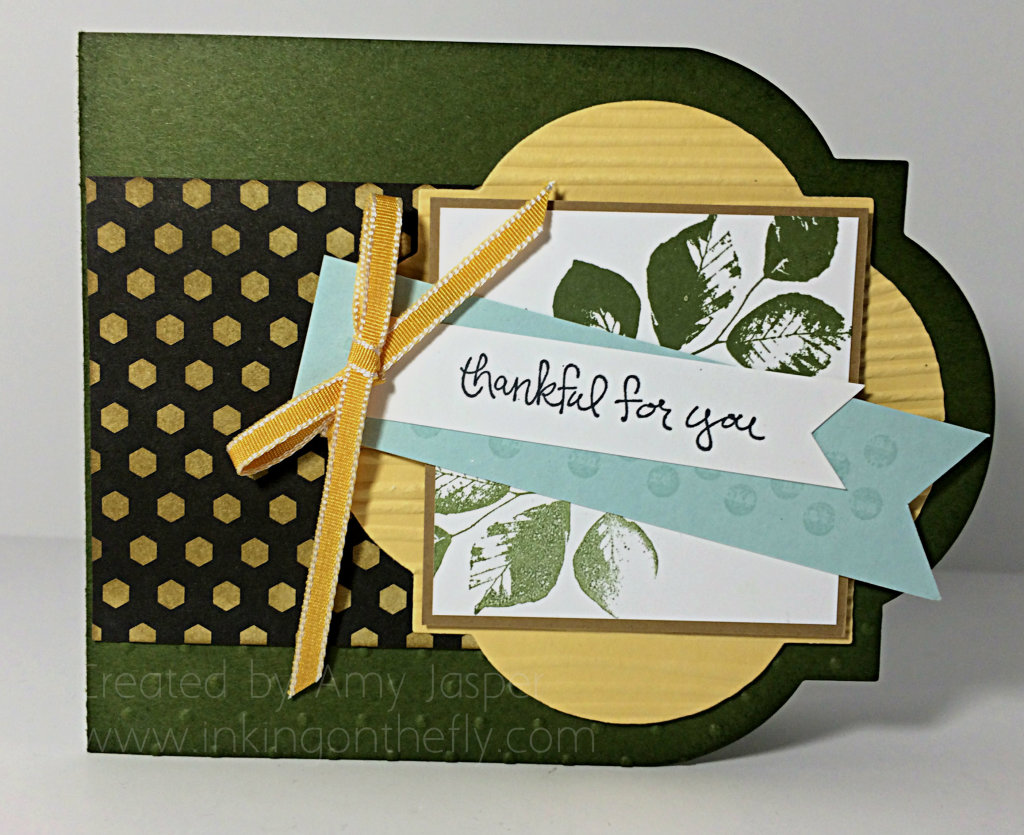 I also found inspiration through Pinterest when I saw a fabulous display of colour combinations using Mossy Meadow, which is the green card base you see here. The colour combination was a lovely fall colouring, but without the potentially dreary colours that are more traditional for fall. This one included Mossy Meadow, So Saffron, Soft Sky, and Baked Brown Sugar.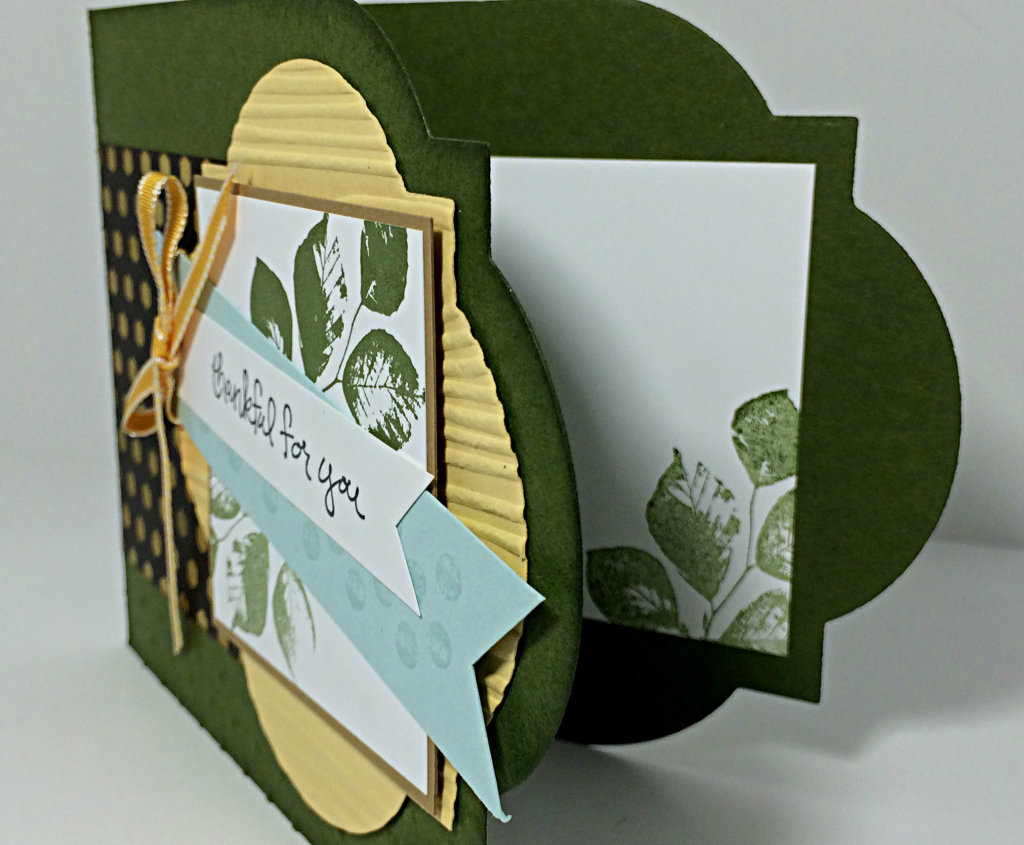 Bits and pieces of this design are also inspired by various projects that I've seen using this particular stamp set.
I find inspiration all over the place: Pinterest, Google searches, card swaps, Splitcoast Stampers, and random images or art that I see. I have a Pinterest board that is titled "Creative Inspiration" where I have interesting art work, colour combinations, techniques or just something interesting that reminds me of a Stampin' Up product. I get lots of ideas from looking at other blogs and cards that you post on the As You See It Challenge Blog! So keep posting!
My card was designed for my technique class/monthly stampers group. We used the Window framelits, Good Greetings hostess stamp set, Kinda Eclectic stamp set, Woodgrain Embossing folder, Polkadot embossing folder, sponges with Mossy Meadow ink on the Mossy Meadow cardstock, Back to Black Designer series paper (which we altered by sponging heavily with the Baked Brown Sugar ink), and the Crushed Curry 1/8″ taffeta ribbon.
I hope you'll share your inspiration with us for Challenge #55 at the AYSI Challenge Blog! I look forward to being inspired!!
Amy.