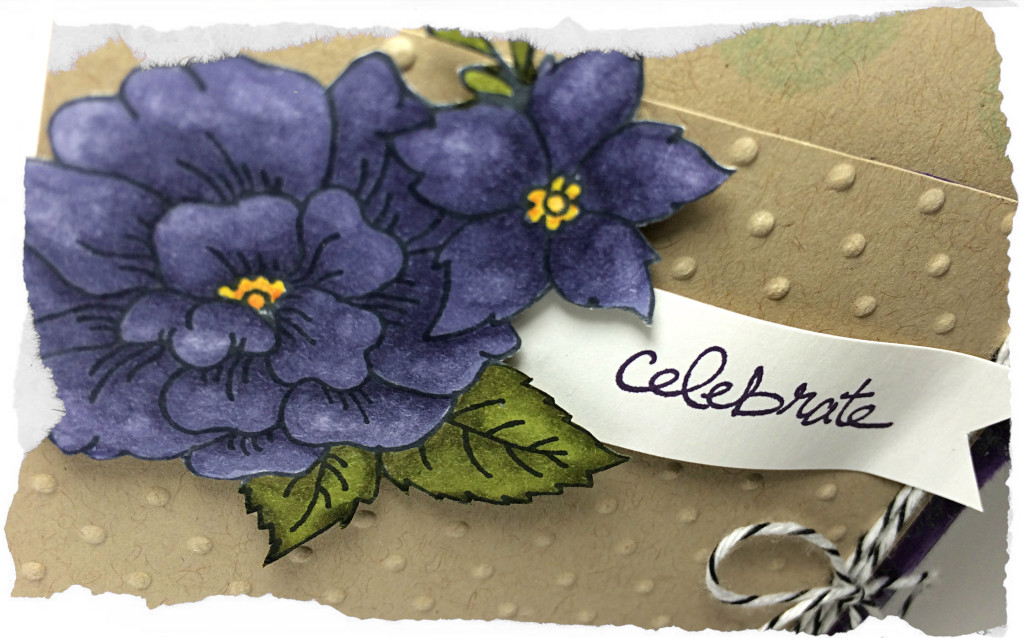 Welcome to my blog where I share my love of designing with Stampin' Up! paper, rubber stamps, inks and tools!
I still have one more post of Convention photos to share with you, but now that I'm home again, it's difficult to find the time to load the photos and share them with you. It was great fun to get away with my Stampin' Up girls. Now I'm back to the real world and it's real busy! If I want to reach the Grand Vacation to the Mediterranean (it's a HUGE jump for me, so we'll see how it goes), then I need to make time for my Stampin' Up! business. Hope you'll help me for the ride!!
It's been a couple weeks since we had an As You See It Challenge. Have you missed us?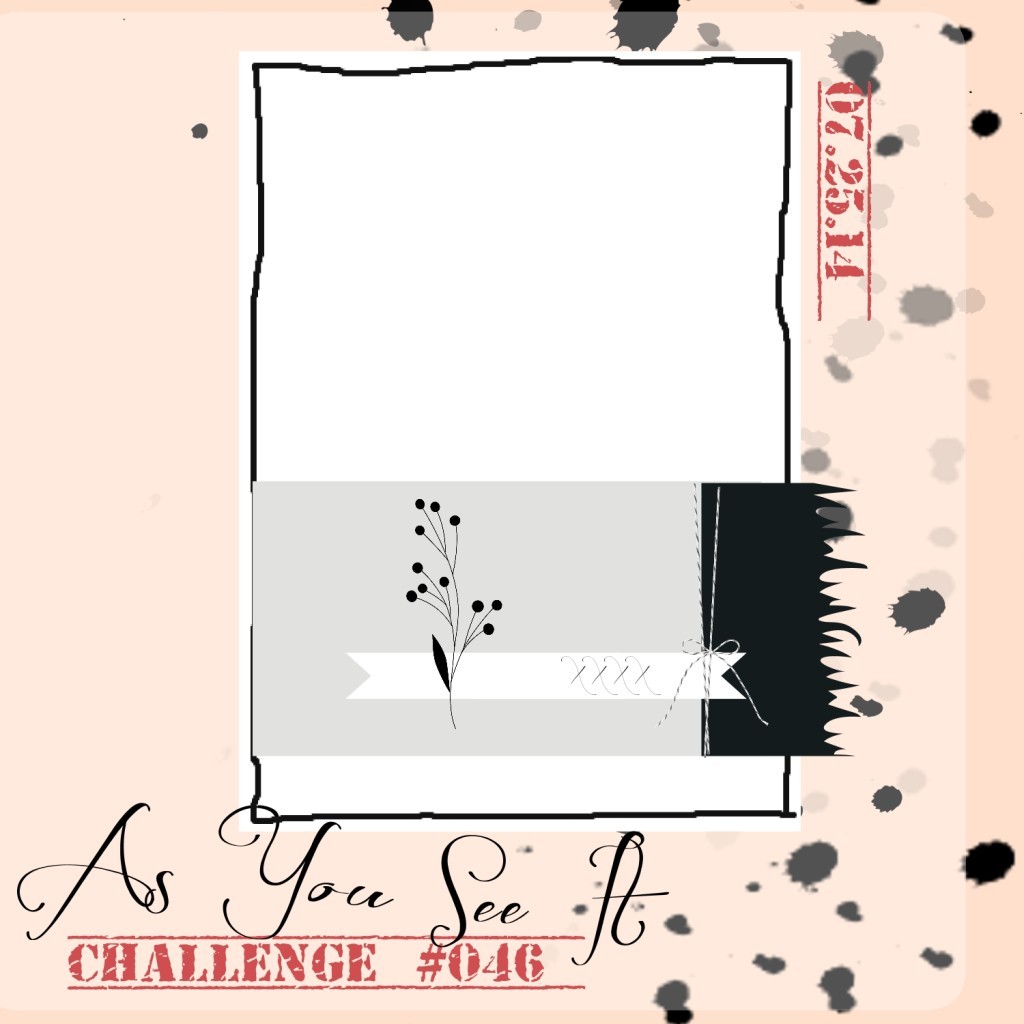 This sketch is super cute, don't you think? If I had the fringe scissors (which, shockingly, I don't … yet!), I would have used them for that little side fringe. Instead, I chose to do the ol' fashioned tearing technique.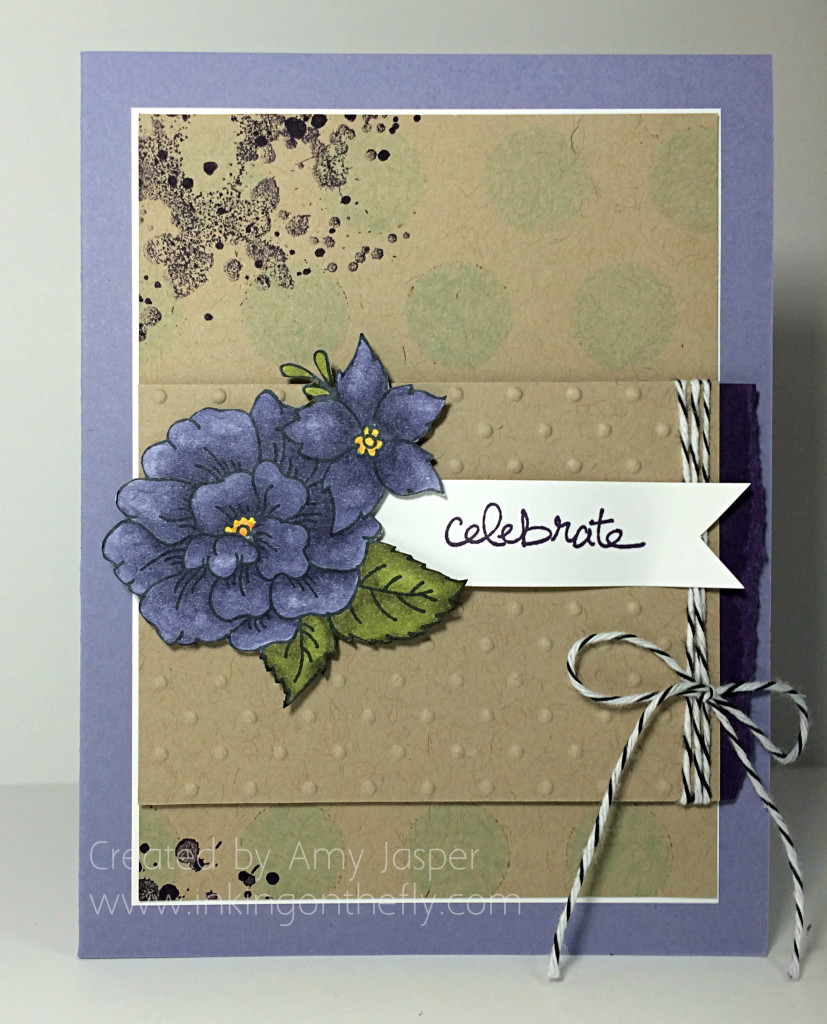 Purple isn't my favourite colour to work with, but this card decided it wanted to be purple. I tried really hard to make it Island Indigo and Pool Party, but it didn't let me.
I used a Wisteria Wonder card base. You can see that I used two layers of Crumb Cake cardstock. One is matted with a thin layer of Whisper White cardstock with some large polka dots. These were added using the Dots and Stripes Mask. I positioned the dots mask over my cardstock, then spritzed it with Pool Party ink that I had mixed in a Stampin' Up! spritzer with a bit of rubbing alcohol. I added the splotches of Elegant Eggplant ink with my Gorgeous Grunge stamp set only after I accidentally dropped my ink pad on the corner of my cardstock (oops). Oh well, it worked out in the end, lol!
The smaller layer of Crumb Cake cardstock was embossed with the Perfect Polka Dots embossing folder. I added the torn piece of Elegant Eggplant to the edge of that and tied on the Black Baker's Twine before adhering it with Stampin' Up Dimensionals to the card.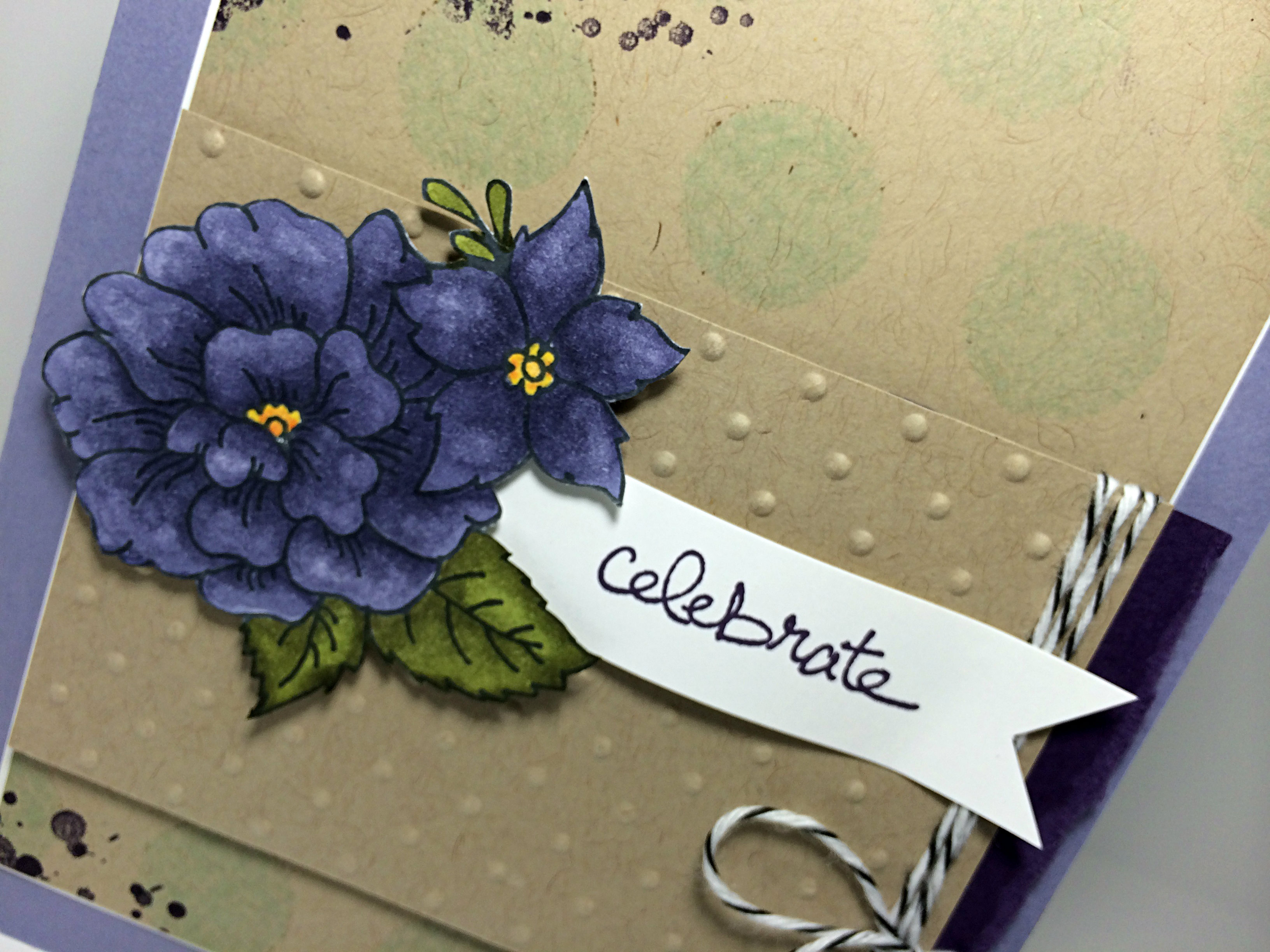 The flower is from the hostess set called "I Like You". It's perfect to use with the new Blendabilities. In this case, I used the Wisteria Wonder, Old Olive, and a combination of Daffodil Delight and Pumpkin Pie for the center of the flowers.
The sentiment on the banner is from the Good Greetings stamp set (not yet available) which I received for free from Stampin' Up! for team leadership. I love free stuff!! I used my Bone Folder to curve the banner and give it a bit of shape before adhering it to my card.
Now it's your turn! Give the sketch a try and share your creation on the As You See It Challenge page for Challenge #46. I can't wait to be inspired by your design!
Amy