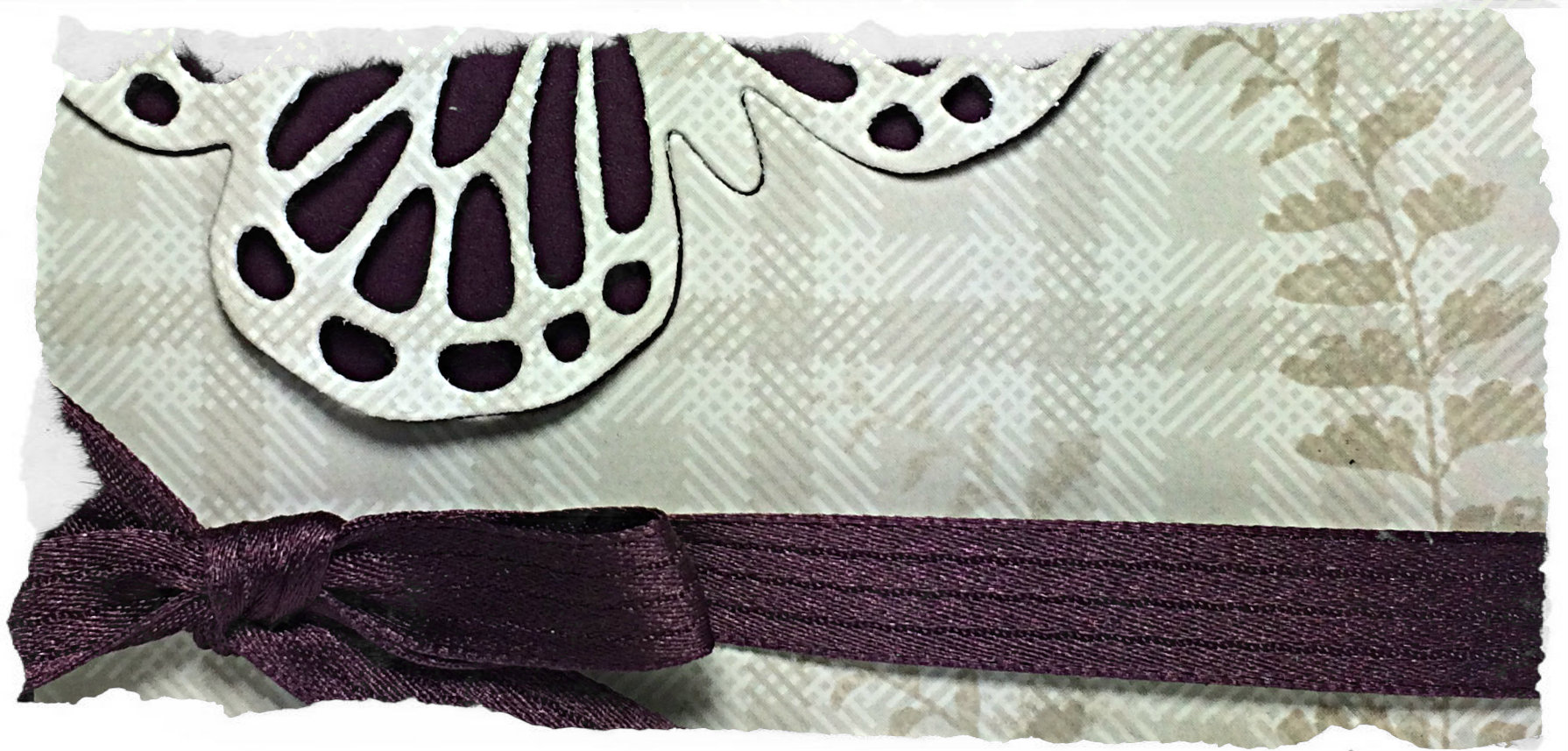 Oh, speed challenges, how I love thee. Let me count the ways: I love you because you are quick; I love you that you push me; I love you that you're quick; I love that I have time for you; I love that you are simple; I love that you are quick!!
My card today was designed for the As You See It Challenge Blog. The challenge is to create a card from start to finish in 10 minutes or less!! Can you do it? I'm usually just under the wire and find it very challenging. My design style is very … involved. Making a quick card is NOT my usual style at all! But I love that these challenges stretch me and force me to do something simpler. Sometimes I'm very unhappy with my final results, but today, I quite like how it turned out.
Here's the speed challenge theme: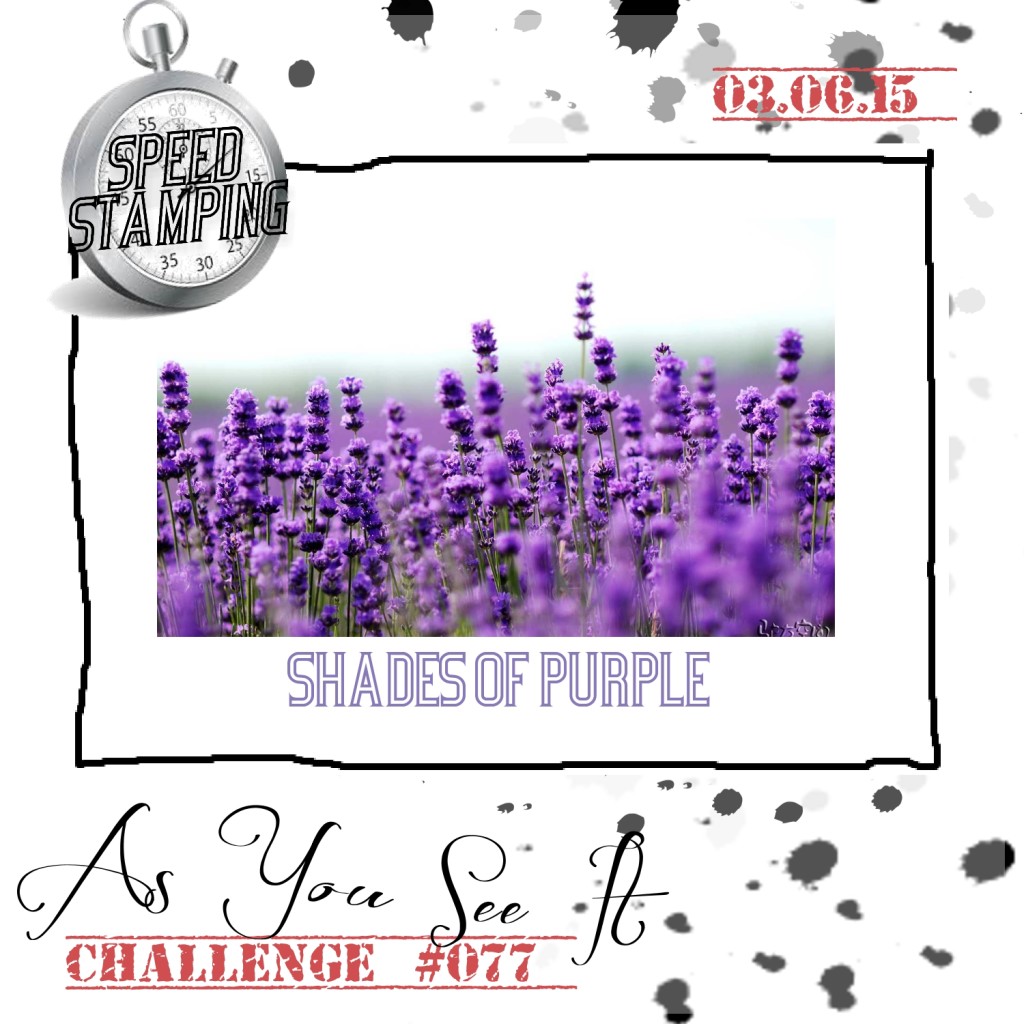 I decided to try working with a cute technique I saw using the Butterflies Thinlits. The card I saw was simple white cardstock, that had the butterfly cut out of it, then put back in place so that a colourful patterned paper showed through the detailing of the wings. I thought I would turn it inside out just a little bit and have the patterned paper on the topmost layer, with the solid colour showing through. Of course, if I HAVE to use purple (not my favourite for cards), I choose to use the gorgeous, rich, Blackberry Bliss!
Blackberry Bliss is very striking along side the soft neutral tone of Sahara Sand, so I chose one of the patterned papers from the Adventure Bound Designer Series Paper Stack that has a nice tone-on-tone plaid pattern. This I stamped with the leaf image in Sahara Sand, then thoroughly rubbed my Embossing Buddy over the paper before stamping the sentiment in Versamark ink and heating the applied Black Embossing Powder with my Heat Tool.
Once all the stamping was taken care of, I grabbed my butterfly die and headed on over to my Big Shot to cut it out from the stamped patterned paper. The Blackberry Bliss Satin Ribbon is wrapped around this paper and tied in a bow, then applied to the Blackberry Bliss cardstock layer with many Stampin' Dimensionals (thin paper that has been heated for embossing, tends to get a bit curvy and needs support). Next, half of a Stampin' Dimensional was used to attach the cut out butterfly back into its place in the patterned paper. And, finally, all that is attached to the Sahara Sand card base.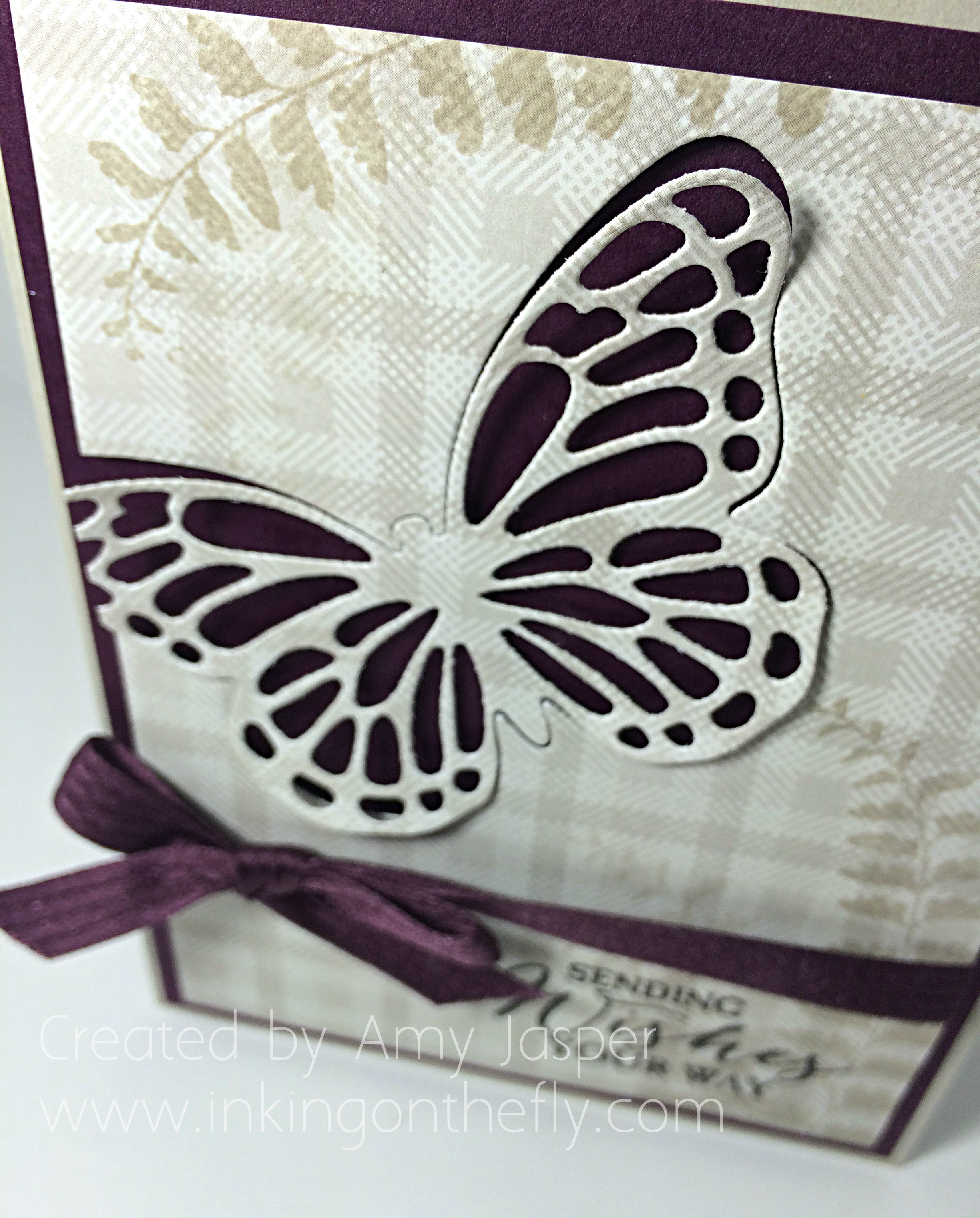 Love it, love it, love it. Simple, pretty, elegant, and QUICK!! I could easily whip up a bunch of these in different colour combinations and package them up to give away as a gift. Hmm. Maybe I'll do just that!
I hope you'll give the speed challenge a try and share your finished result on the As You See It Challenge Blog. I'd love to see what you do with purple!
Amy