BAAAHHHHH! IT'S SEPTEMBER!! Where did the summer go!?
I am sad that the warm days are coming to an end, but I admit that I love the fall. It is my most favourite season of the year. There's just one thing that is a little bit annoying …. everything is pumpkin spice! Pumpkin spice lotion (no real surprise here), pumpkin spice oolong tea (yup, I can go with that), pumpkin spice Oreo cookies (okay… ),  Instant Oatmeal (I'd probably give that a try), Hershey's Kisses (um… I'll pass), Pumpkin Spice Peeps (no thank you),  pumpkin spice Cheerios (definitely not!), Pumpkin Spice Popcorn (it's Boomchickapop popcorn, so it's probably really good, actually!), and even Pumpkin Spice Pringles potato chips (yikes!)! It doesn't really stop there, but I won't go on. You can also find spoof photos for Pumpkin Spice cigarettes, rifle cartridges, mouth wash, feminine hygiene products, contraceptives, and weed killer!
I'm pretty sure it all started with Starbucks and their Pumpkin Spice Latte that is adored and sought after by so many of you latte junkies out there. I'm actually not a fan of having cinnamon or nutmeg in my lattes. If I choose flavouring at all, I order the cascara latte (my fave when it's available) or the toffee nut latte.
As far as pumpkin spice goes – bring on the pumpkin pie!! That's all I need.
… and maybe a scented candle.
… and those Boomchickapop popcorn (if you can get your hands on some, send them my way!)
Okay, enough about all things pumpkin spice! Here's the As You See It Sketch Challenge.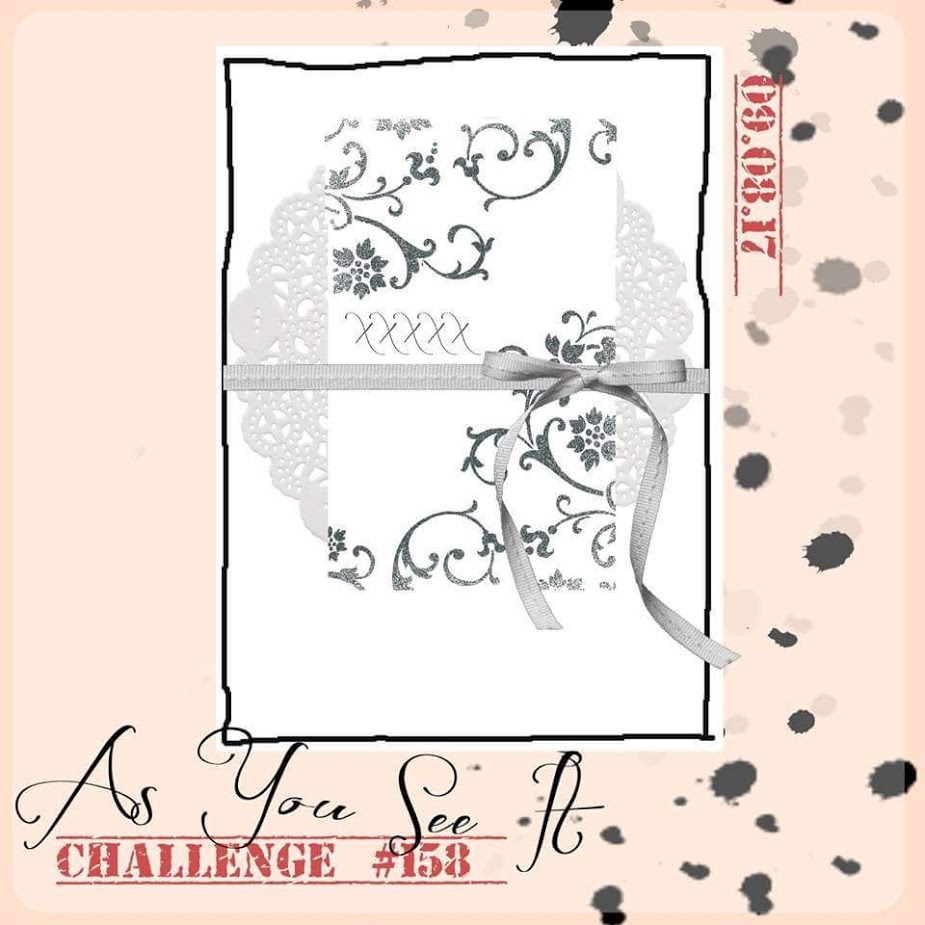 I love my coffee stamps. This card uses the Merry Cafe stamp set and the Coffee Cafe stamp set with the Coffee Cups Framelits dies.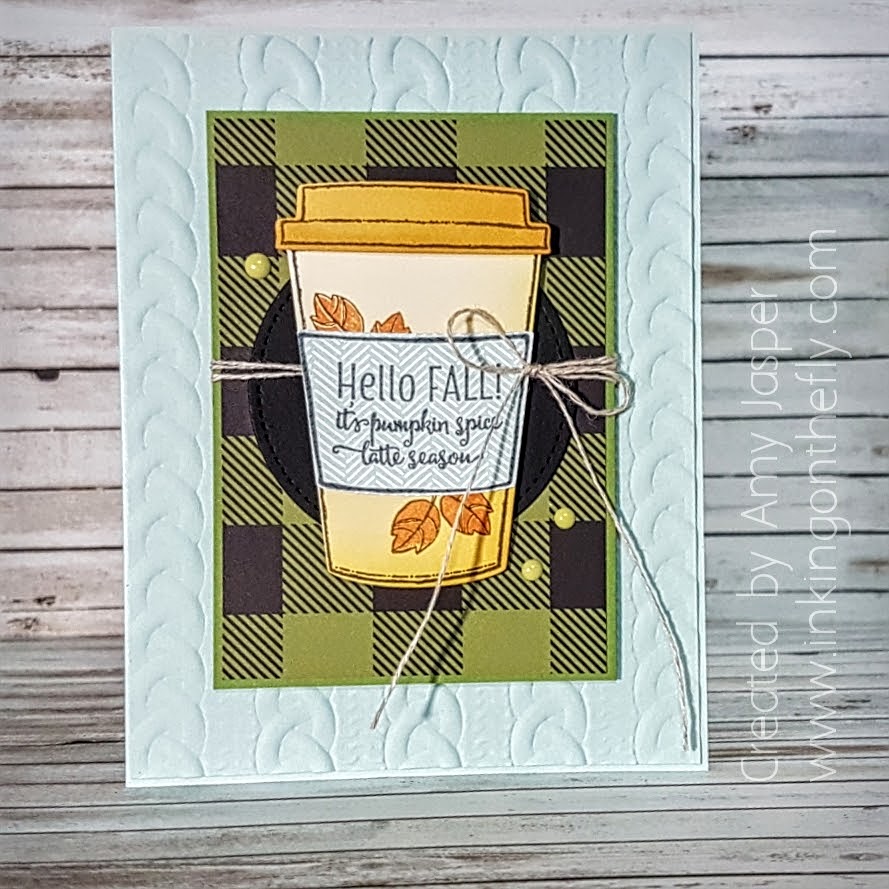 You can see the beautiful Cable Knit embossing folder in Soft Sky cardstock on the card base. I love the large gingham/plaid patterned paper from the Merry Little Christmas Designer Series Paper Stack! I used patterned paper from the Color Theory paper stack for the coffee cup and the lid. The sleeve for the coffee cup is stamped on a piece of patterned paper from the Coffee Break designer series paper.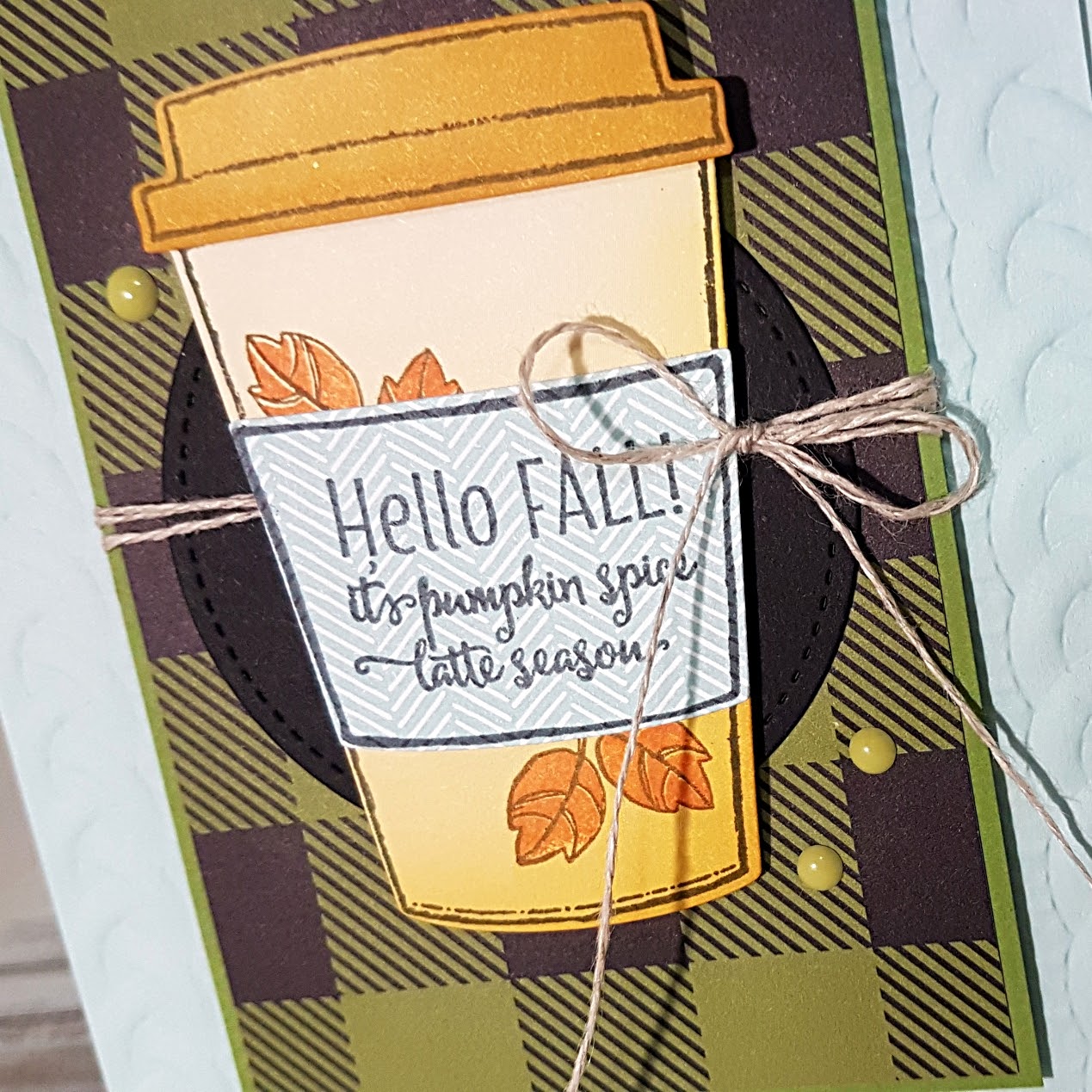 A little bit of sponging with Crushed Curry ink on the base of the coffee cup and on the edge of the lid adds some depth to the colours. Linen Thread is the perfect fall touch to wrap behind the coffee cup over the Old Olive and Basic Black layers. The Pear Pizzazz Enamel Shapes are just a fun pop of playfulness. And I love the stitched edge on the Basic Black circle that was die cut using the Big Shot and the Stitched Shapes Framelits. The stitching marks make a boring black circle much more interesting, don't you think?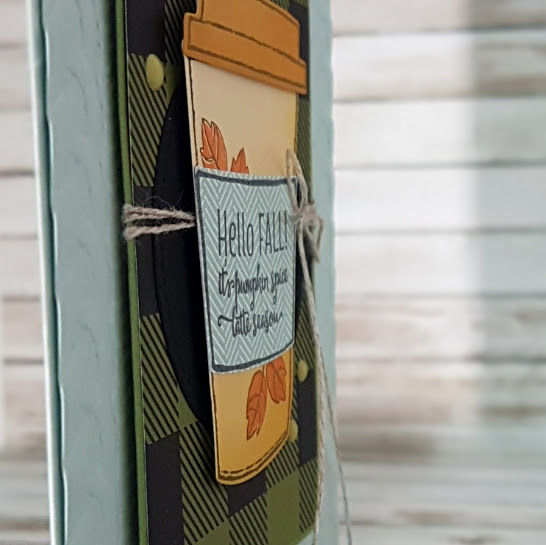 Stampin' Up Dimensionals really make things pop on a card. Flat cards are a rare thing for me. I love my Dimensionals, particularly the new Mini Dimensionals that Stampin' Up put out. The smaller size allows for much more functionality and for a longer lasting package (without cutting them in half!!)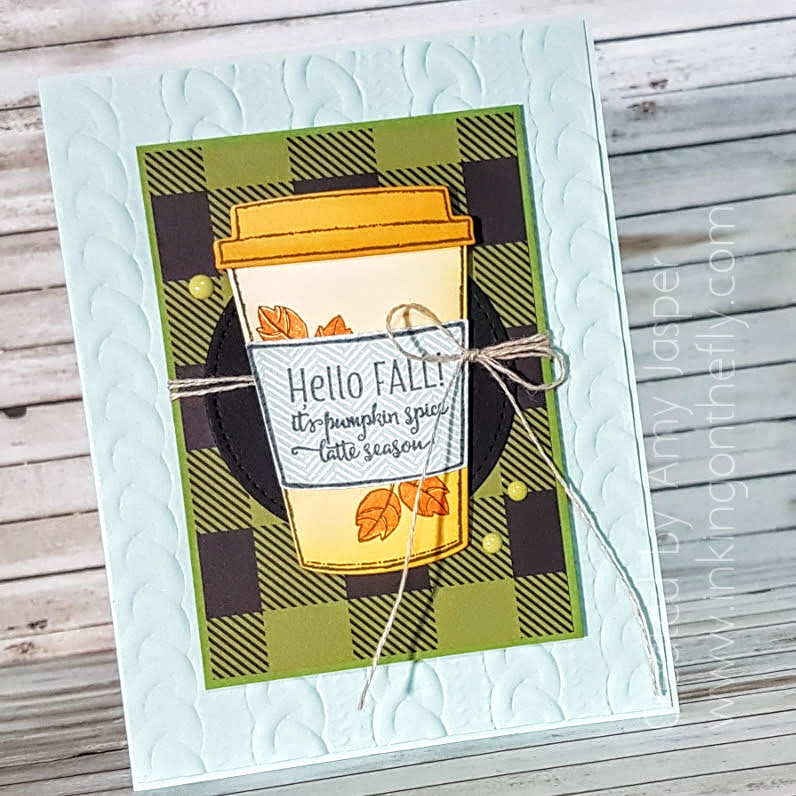 If you like doing sketch challenges, make sure you try this sketch and share it with us at the As You See It Challenge blog. We love seeing what you've created. So be sure to post a picture of your creation on a public social media site and link it to the As You See It blog!
Happy Stamping!
***Like these products? If you live in Canada, you can order Stampin' Up! products from me just by clicking on the SHOP button on this website ***

Save
Save
Save