Sometimes, a monochromatic card gives me comfort and Stampin' Up always makes it easy. My design is a simple and clean Sahara Sand card with many words, but one intent: to encourage.
It all began with this sketch from the As You See It Challenge blog. Be sure to visit it and see what the other designers created using this same sketch!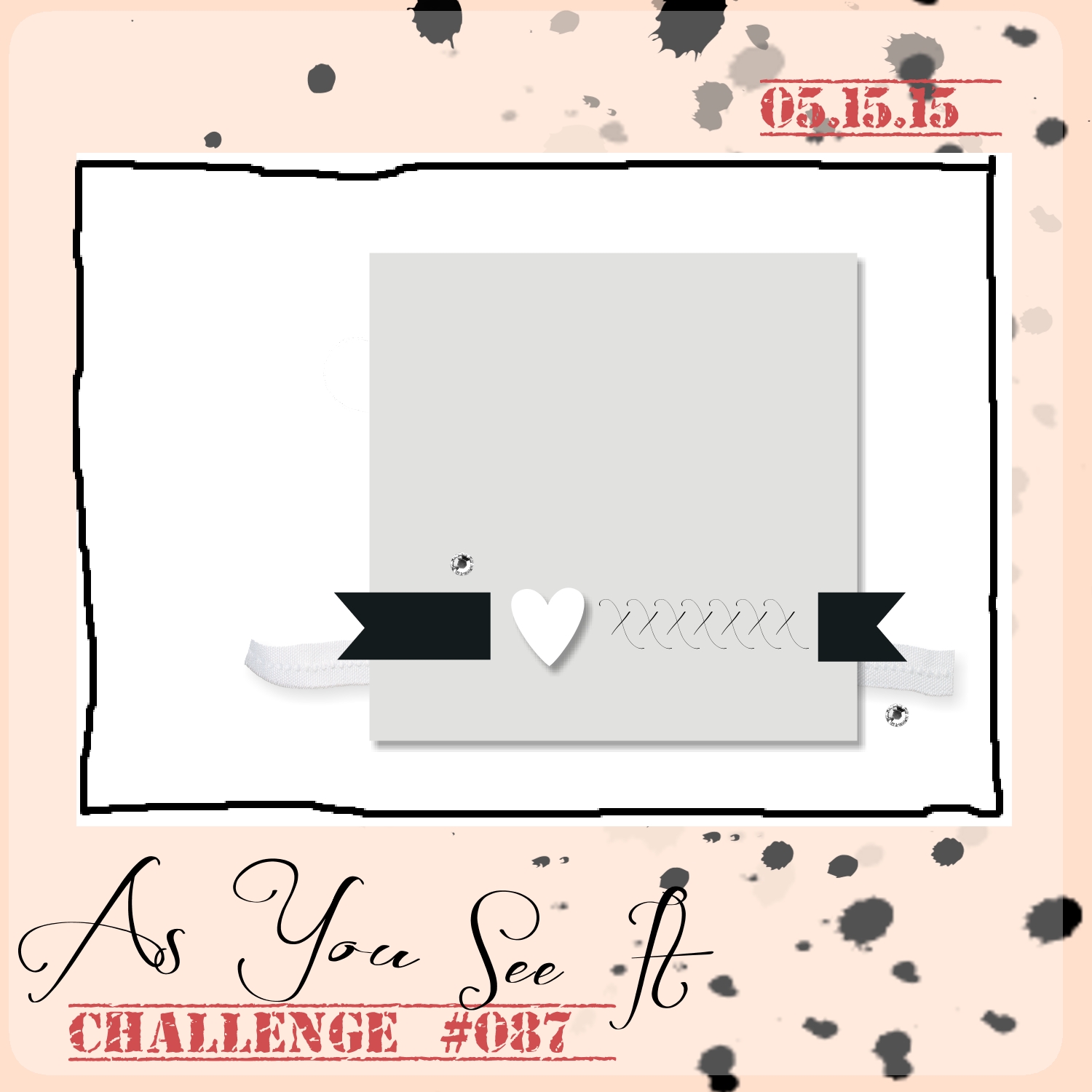 I used Saharah Sand cardstock for my base and was determined to use Stampin' Up product that is currently on the retiring list. I am very sad to see most of these items retiring, but will likely hang onto a few of my favourites, while others will go into my "For Sale" bin.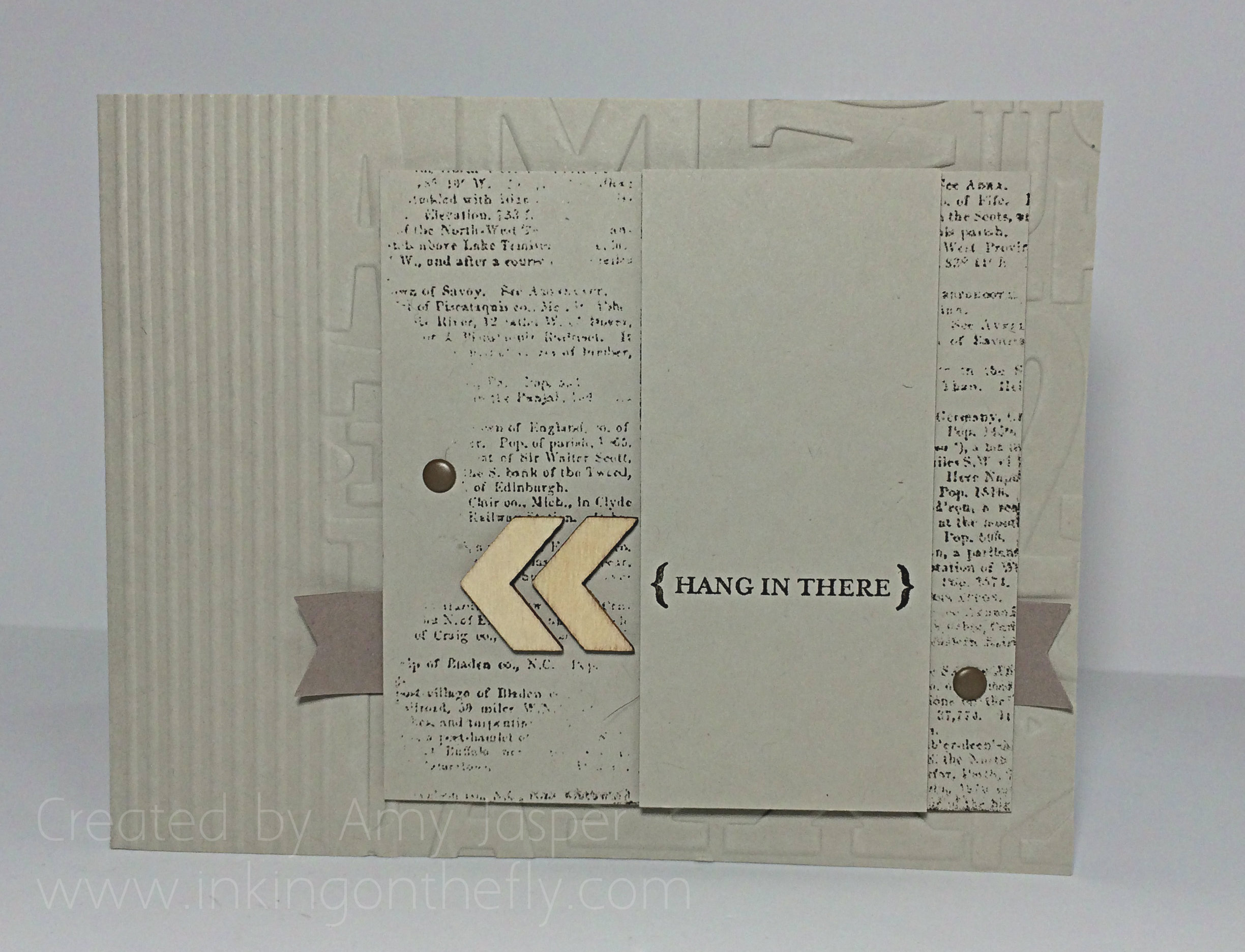 I chose a simple sentiment that is in the "From My Heart" stamp set and stamped it with Early Espresso ink. That layer of Sahara Sand cardstock is over a square layer of the same colour that is stamped with the Dictionary background stamp, also in Early Espresso. I only tapped lightly in a few spots on the paper while it laid over the rubber stamp so that I could get an uneven image.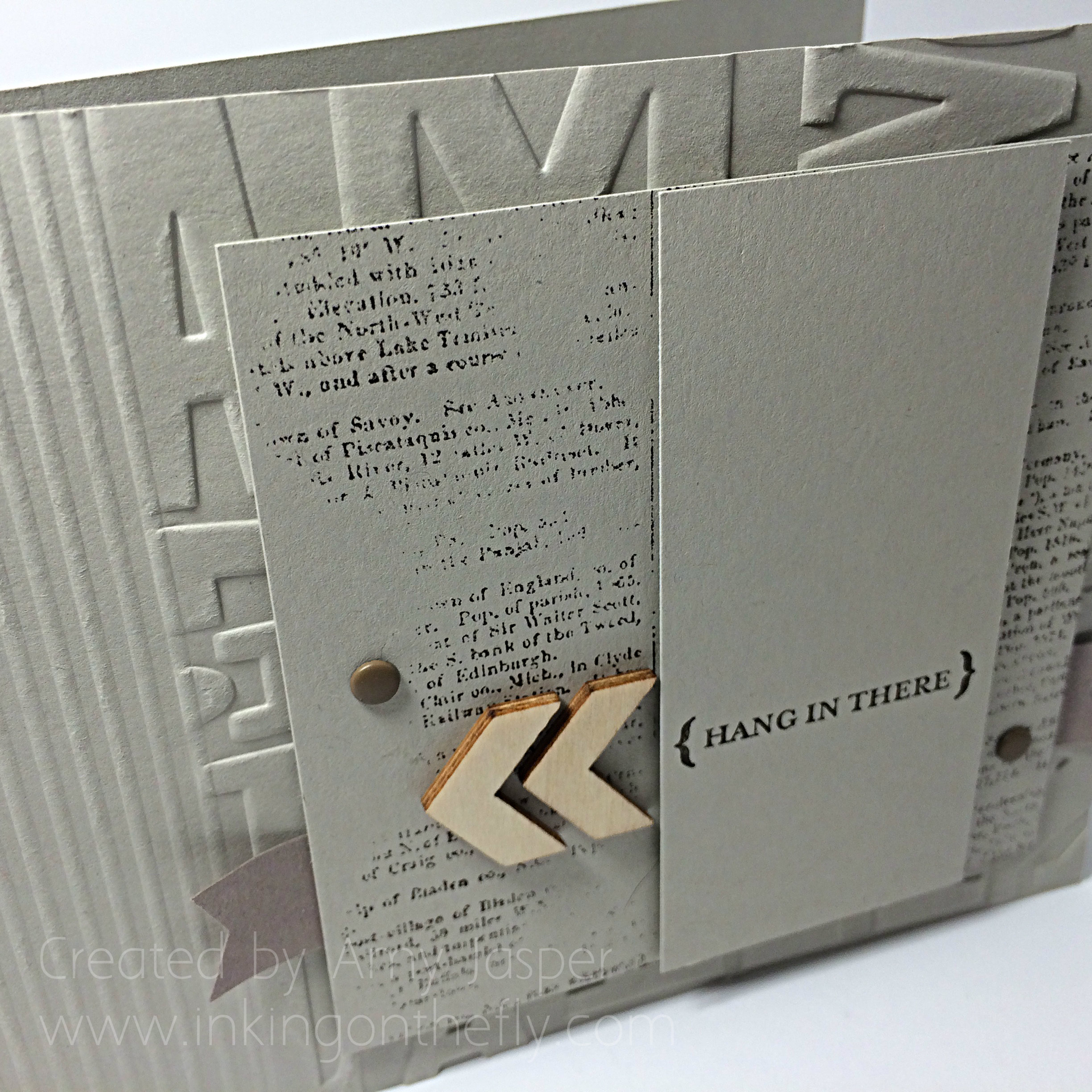 The base of the card was embossed using the Alphabet Press embossing folder and the Big Shot so that only about 3/4 of the card front was actually in the folder. The remaining 1/4 of the card front was scored multiple times to create the striped embossed area near the folded side of the card.
I used Neutral Candy Dots and the Essentials Wooden Elements as the only embellishments on the card along with a strip of the (not yet available) Tip Top Taupe cardstock. I love using my Banner Punch to cut perfect v-shaped ends for banners and flags. It's so easy!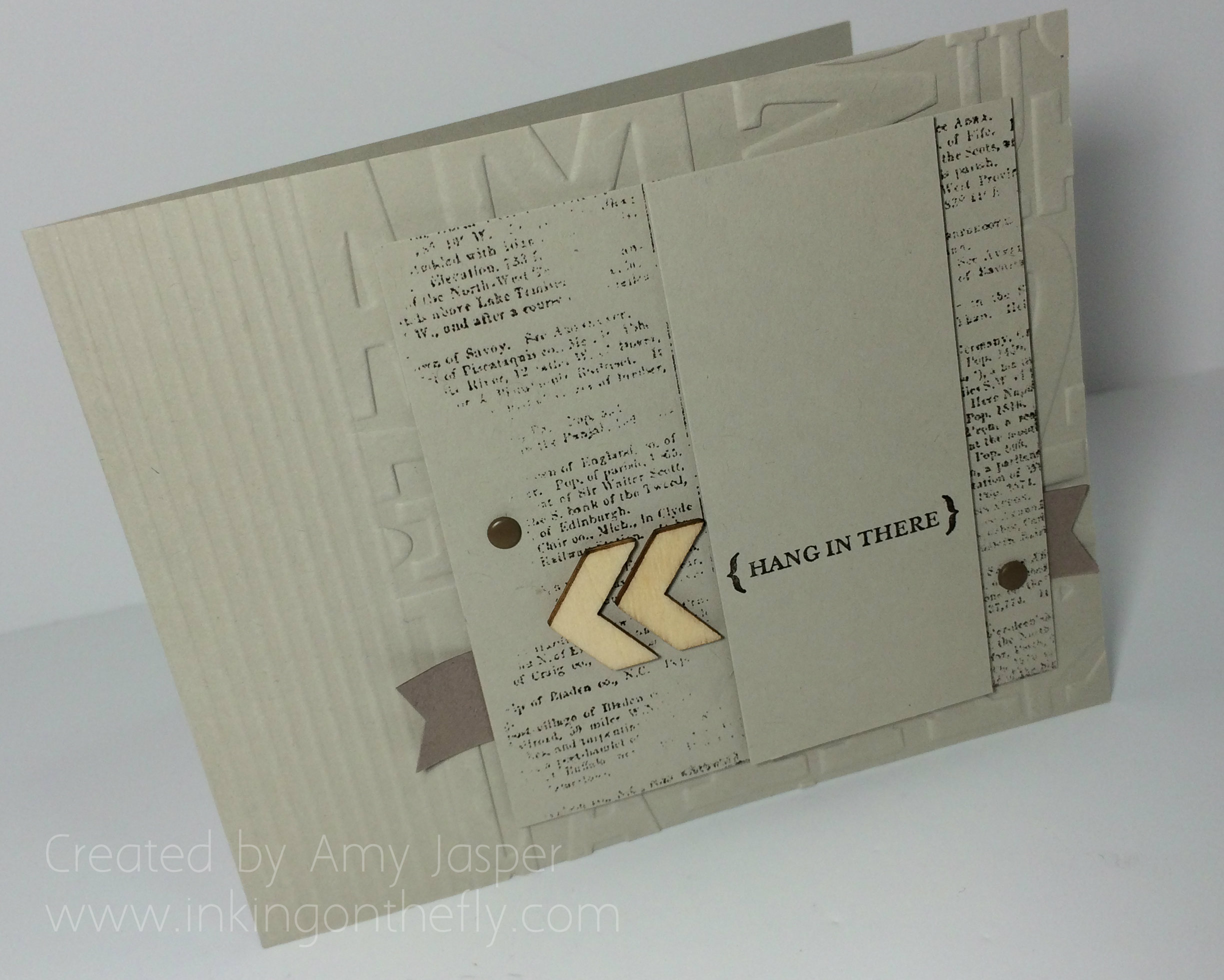 As usual, there are many Stampin' Dimensionals to lift each of the paper layers. If you don't use these little foam dots, you are sorely missing out on instantly stepping up your projects! Make sure you order some!
I hope you'll try this challenge. I found it difficult, but I'm sure you'll breeze through it once you get started. I LOVE my final result and will be proud to give this card to someone who's going through a rough patch.
Amy.