Oh Happy Day!
The New Year brings us opportunity to develop new healthy habits and start fresh. My project today is part of that desire to be better. I started with a 3.5″x5.5″ grid journal and the So You stamp set from Stampin' Up! and, of course, the next As You See It challenge – #070!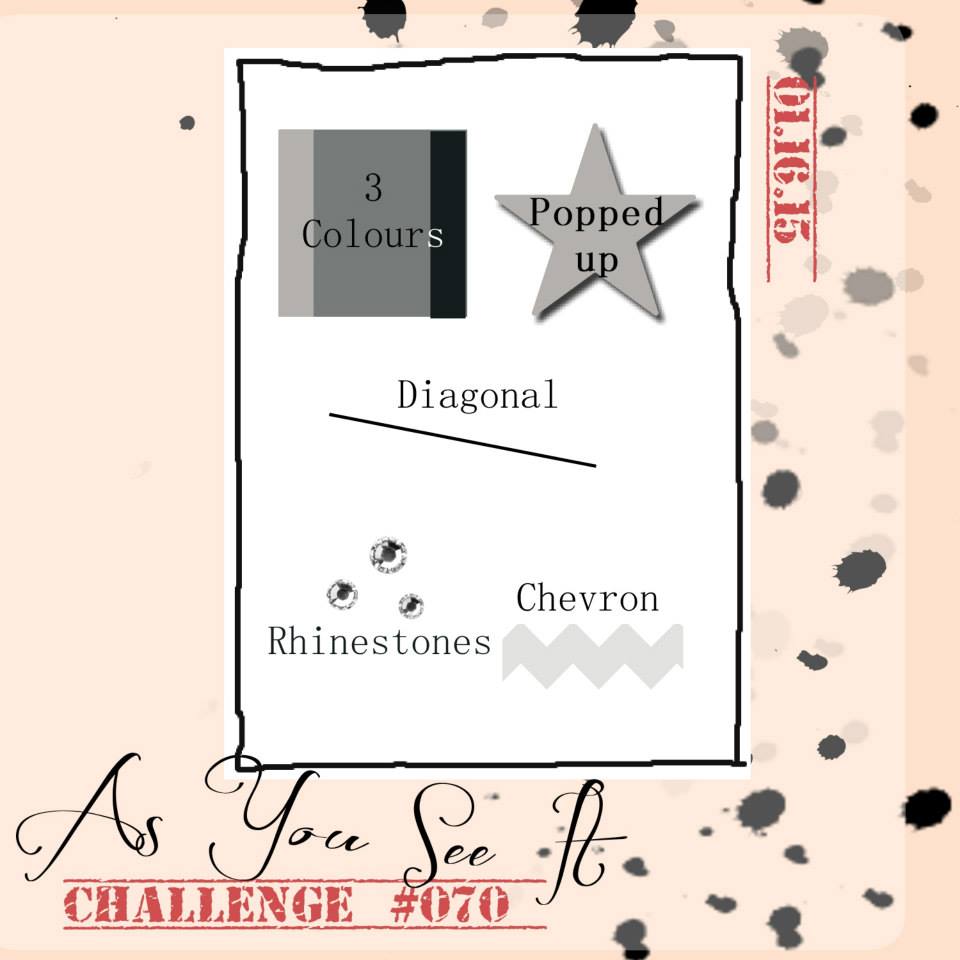 Sometimes these assortment challenges can be, well, a challenge! I needed to make something relatively quickly for this week's project as I left it to the last minute again!
(speaking of habits to change, this is one for me to work on!)
I decided to do something other than a card, so I scrambled through my disaster of a craft room until I found the Grid Journal that I bought a while back.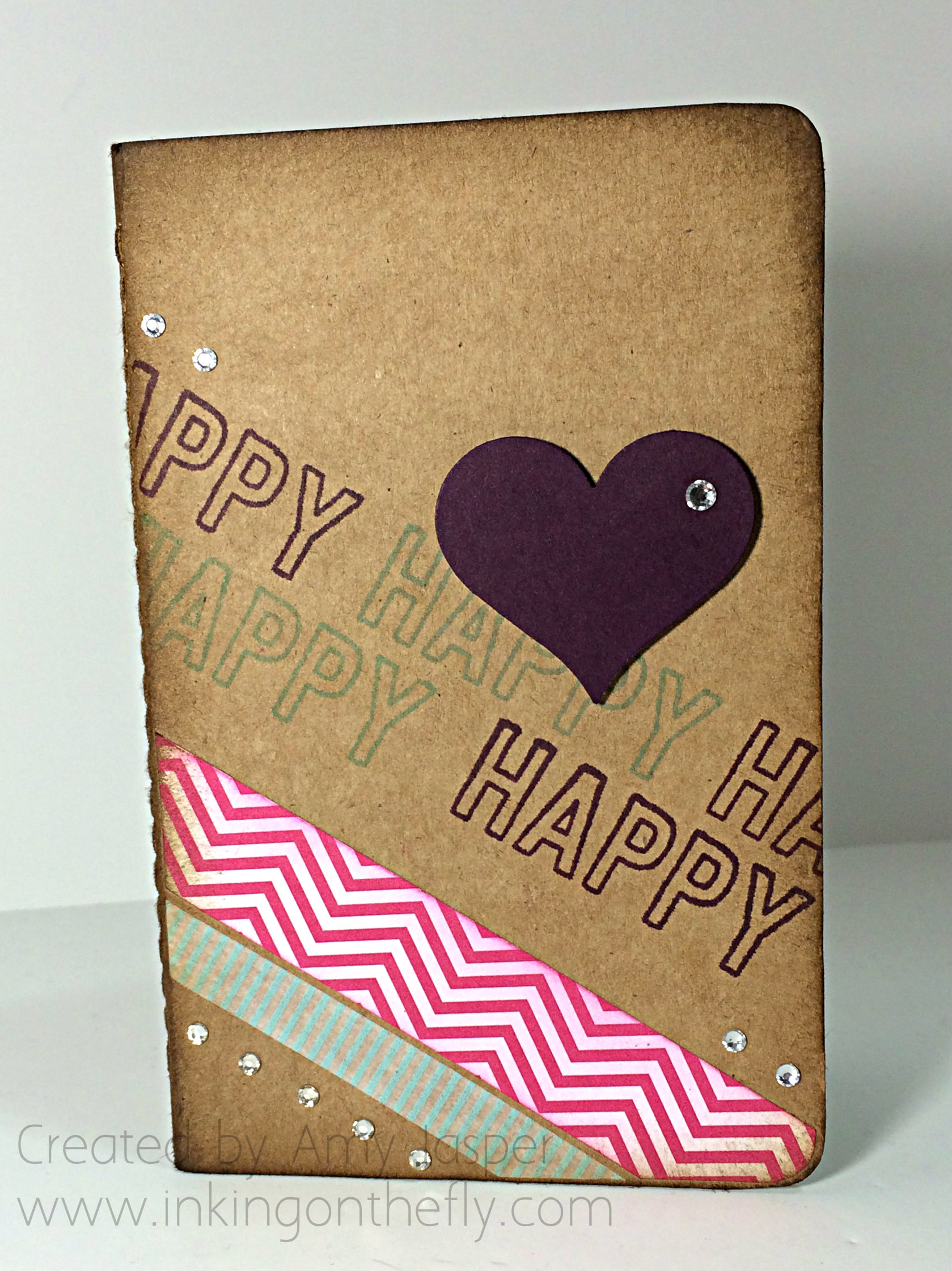 This journal is 3.5″x5.5″ and is a neutral craft colour. The three colours that decorate it are Melon Mambo, Blackberry Bliss, and Coastal Cabana. I used the happy sentiment from the So You photopolymer stamp set and stamped it in Blackberry Bliss and Coastal Cabana. The Melon Mambo chevron patterned paper is from the Brights Backgrounds Designer Series Paper Stack. I sponged it lightly with Melon Mambo ink to cut down on the harshness of the white in the pattern. The strip of blue stripes below that is Washi Tape from the Beach House Washi Tape pack.
The Blackberry Bliss heart was punched out with the Sweetheart Punch and applied to the cover with Stampin' Up Dimensionals for the 'popped up' requirement in this assortment challenge. And the Basic Rhinestones add a little flair to this cute journal.
Lastly, I sponged all around the edges of the journal, front and back, with Soft Suede ink to create that smoky edge.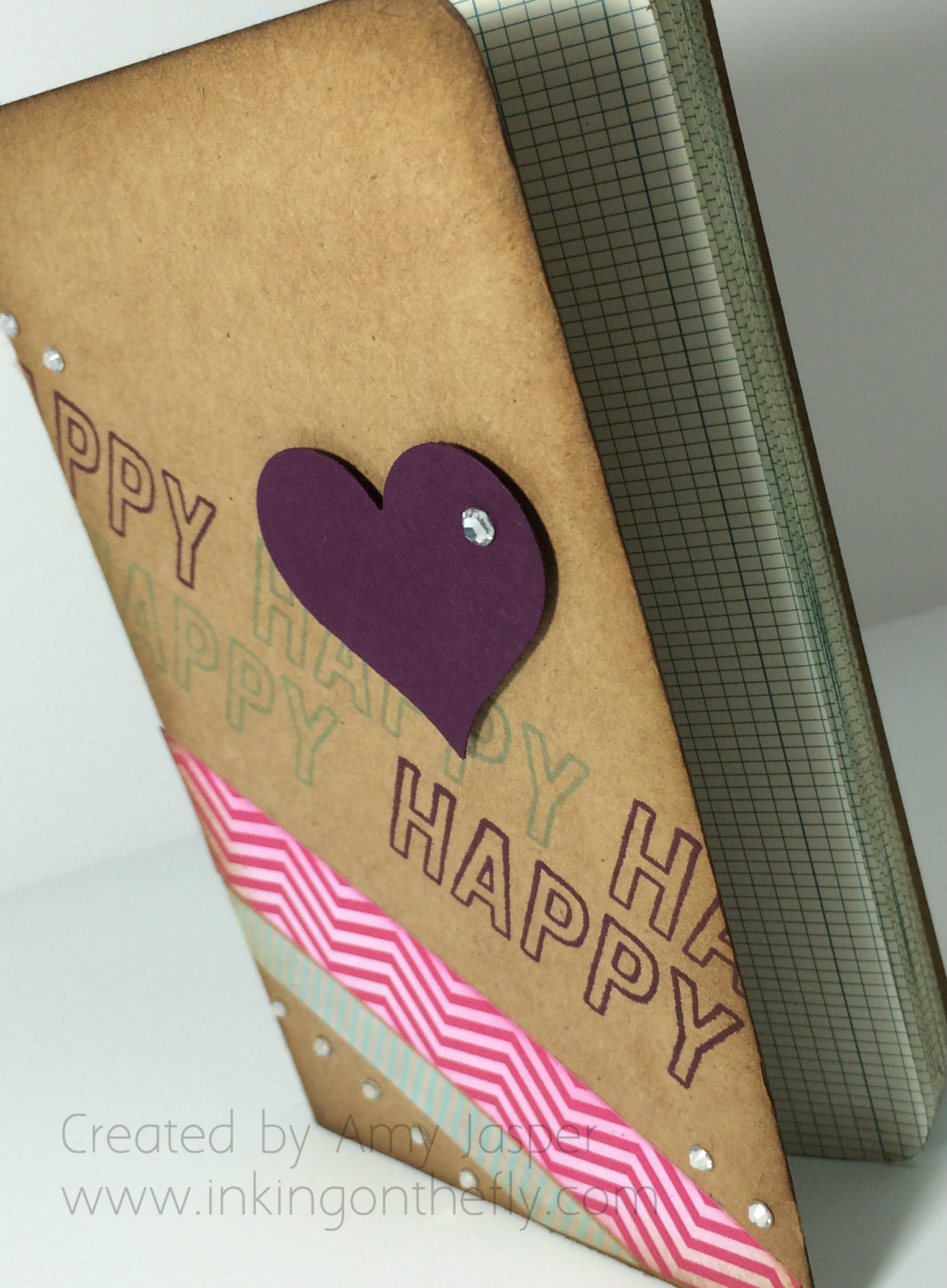 This journal will fit neatly in my purse and is just right for all my happy thoughts:
hearing joyful fits of giggles as my son tickles his little sister
finishing a card for a good friend
seeing a moose 20 feet away while skiing in the dark with my 6 year old
listening to my husband working on a New Orleans accent for a role in a play
taking a dance break while shoveling the driveway with my husband
smiling faces at work
… this is fun!
I could go on, but I'll save it for my journal.
What will you do for your Assortment sketch? Hope you share it on the As You See It challenge blog!
Amy.