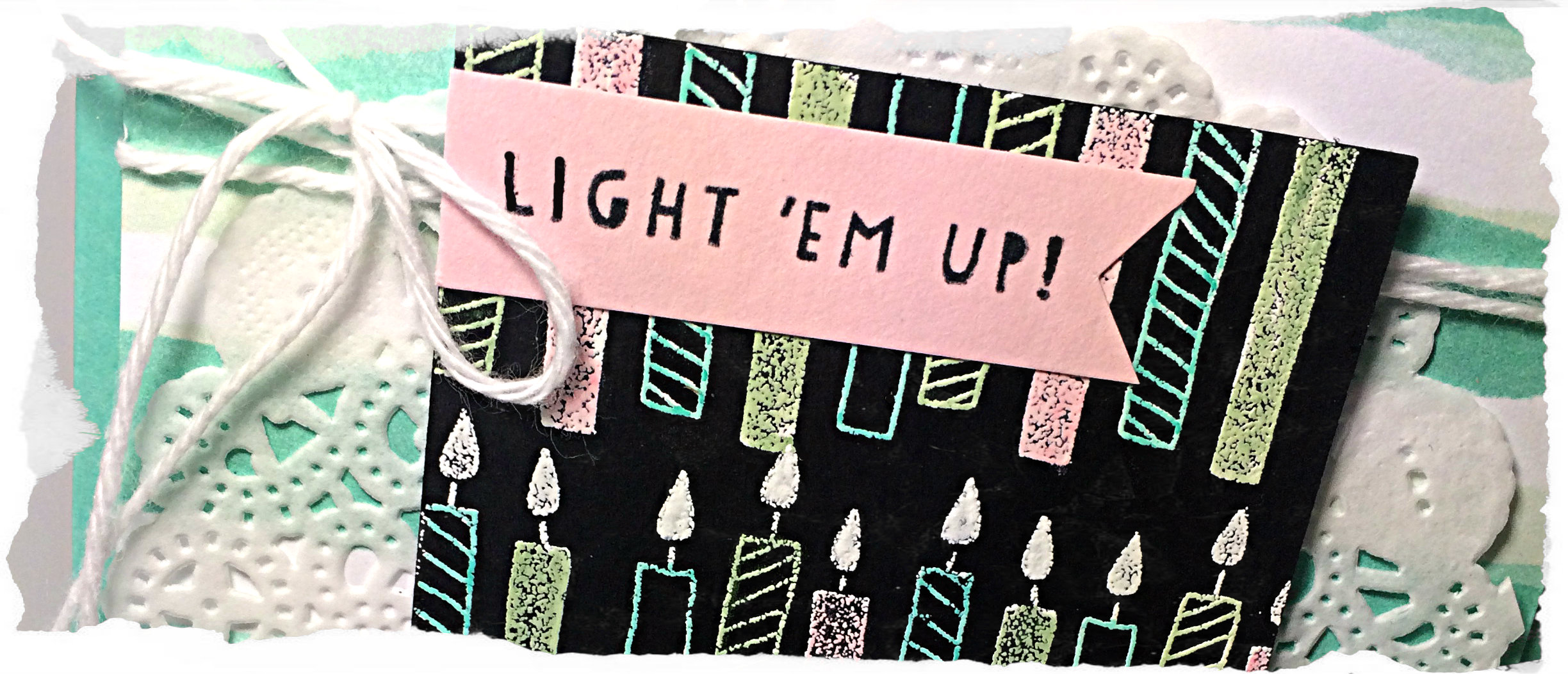 Oh, how I missed you last week. How've you been? I was away at the Leadership Conference for Stampin' Up! down in Orlando, Florida. The time change was harder for me than ever! But I learned so much and have a lot to work on to improve my business and my home life!  I was especially touched and inspired by what our keynote speaker had to say about the power and significance of handwritten notes and letters in this world of emails, texts and Social Media updates. His words and the stories that he shared of people reading messages from loved ones who have passed on, sparked a flame in me to change my ways – just a little bit.
I love making cards. Really love it. And I love showing others how to make cards. But do you think I can get myself to send a card? To remember to send one before the birthday or event for which that card is intended? No. I am TERRIBLE at that! I have an ever-growing collection of hand-made cards that have been mailed to NO ONE!!
So, this week, I decided to share the inspiration with my Monthly Stampers group. I gave them each an envelope with a postage stamp and encouraged them to use one of the cards that we finished in our class that day to mail to a loved one. To write the address on the envelope right then and there. To write in the card, and mail it on their way home. I did this for them, yes, but I did this for me. My card will go to my Granny, whom I seldom see, and it seems as though she is a world away. I have written in my card. I have addressed the envelope. It has been mailed. My hope is that lives will be touched by our hand-written notes of love and gratitude. The notes and cards that share a bit of us. Our hand-writing is only ours. These notes are not about the words on the page so much as they are about the hand that wrote them. Hand-written notes have a personal touch, and therefore, a personal and relational connection, that typed messages will never carry.
Oh ya, and here's the As You See It Challenge Sketch for my design this week: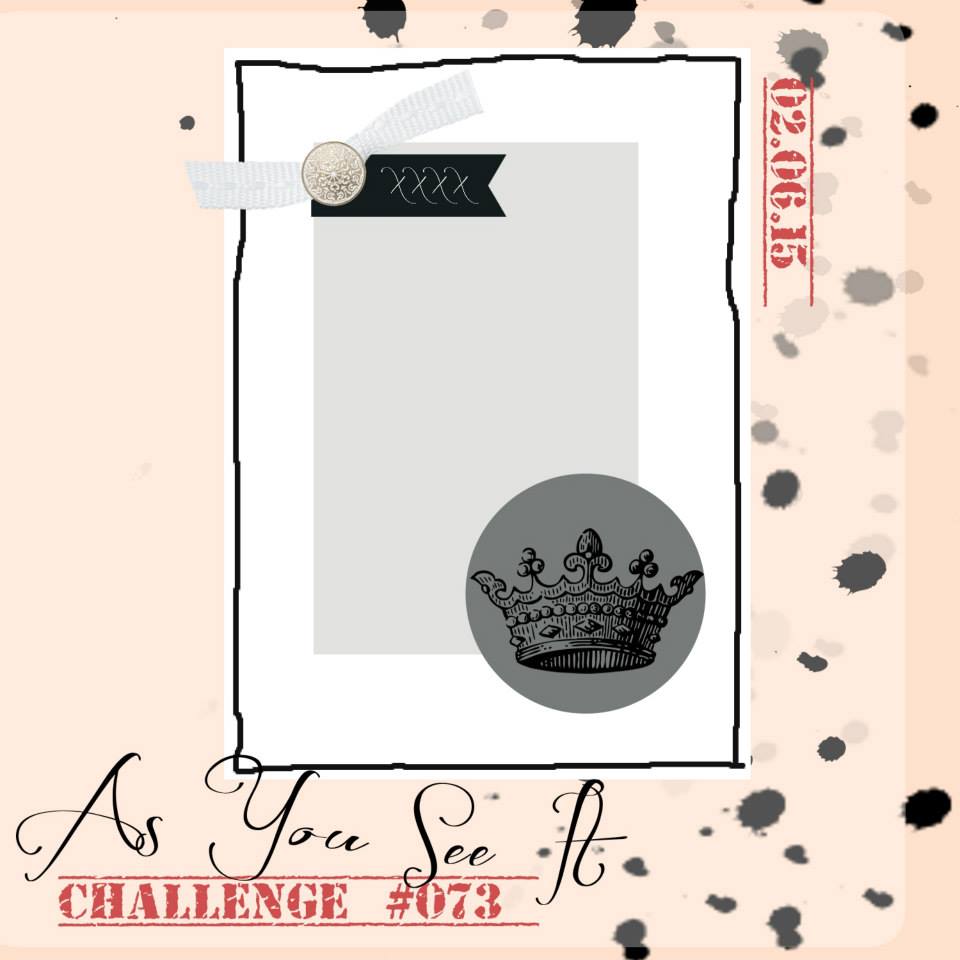 And the card that I made: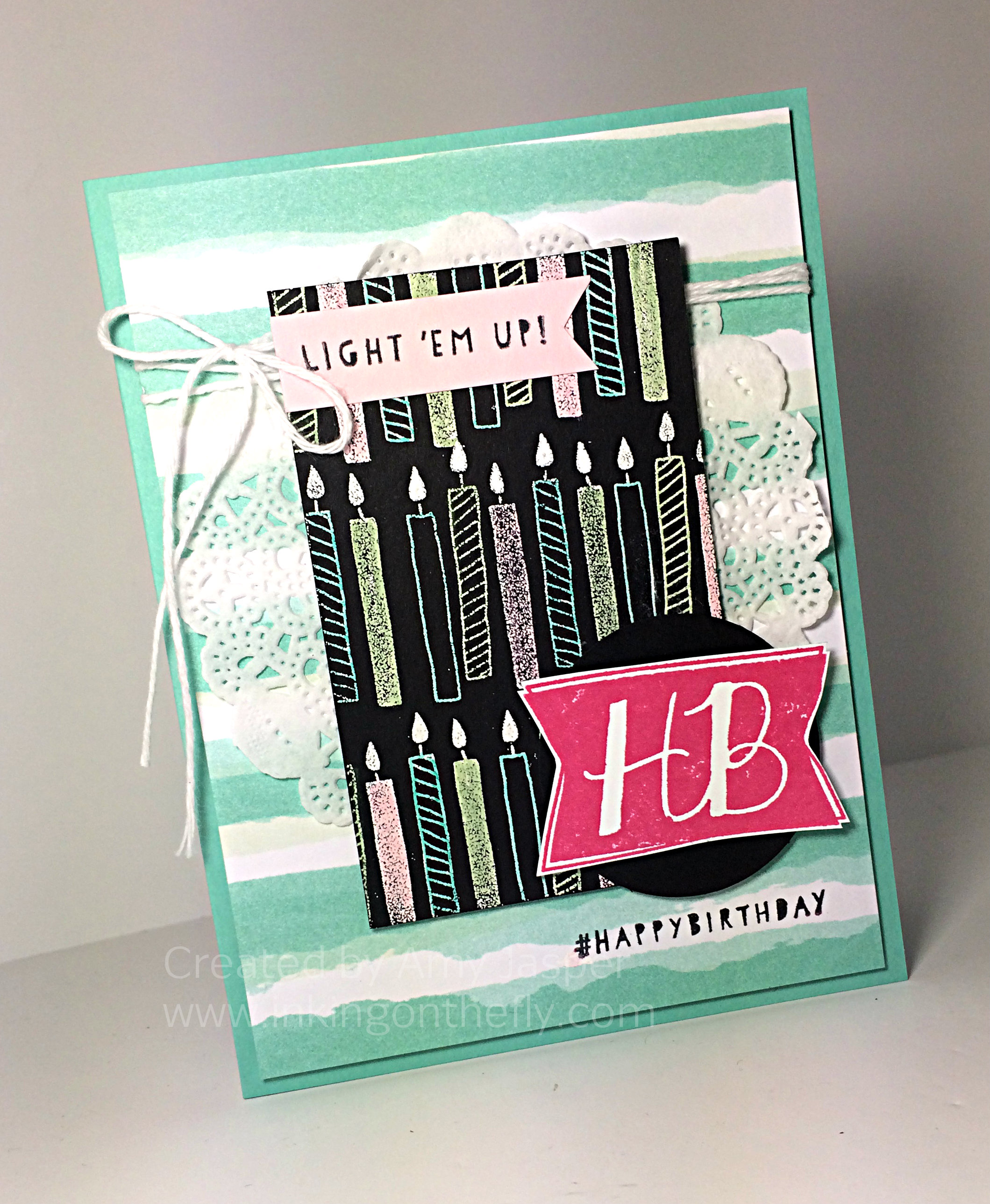 This card kinda makes me smile. I can't say that it's my favourite, but the colours are happy and fun. It's playful.
I started with the Coastal Cabana card base and added the piece of Best Year Ever Designer Series Paper (only available for FREE through the Sale-a-bration promotion). I adhered that piece with Stampin' Up Dimensionals simply because I have the added bulk of the Baker's Twine around it, making it lumpy if I were to adhere it flat to the card base. I have a White Paper Doily behind the Basic Black piece of cardstock. That piece is where the real fun began!!
I used one of my free stamps from Leadership, out of the Balloon Bash stamp set, and inked it up with the clear Versamark ink, stamping it on the Basic Black cardstock and heat setting some White embossing powder on it. I stamped it multiple times over the cardstock, being careful to mask off the words under the candles on this particular image. Then I used my Blendability markers (I received 4 new colours from Prize Patrol at Leadership!) over the embossed candles. It makes them so fun and colourful! I love this technique!!
The Basic Black embossed piece was attached to the card with Stampin' Up Dimensionals. That same stamp, from which I masked off the words, I now masked off the image and used the words with Tuxedo Black Momento ink on the Pink Pirouette banner. The HB image was inked with Melon Mambo ink, stamped on Whisper White cardstock, and hand-cut to apply (yes, with Dimensionals again!) to the 1-3/4″ circle punch of Basic Black cardstock.
The hashtag sentiment was stamped with Tuxedo Black Momento ink by masking off the HB part of that particular image, so I could just capture the word on that piece of the card. This resulted in a Melon Mambo smudge of ink just under the hashtag symbol, but, guess what, you can barely see it!! Why can't you see it, you ask? I used my White Gel pen to colour over the pink smudge! Phew! Saved!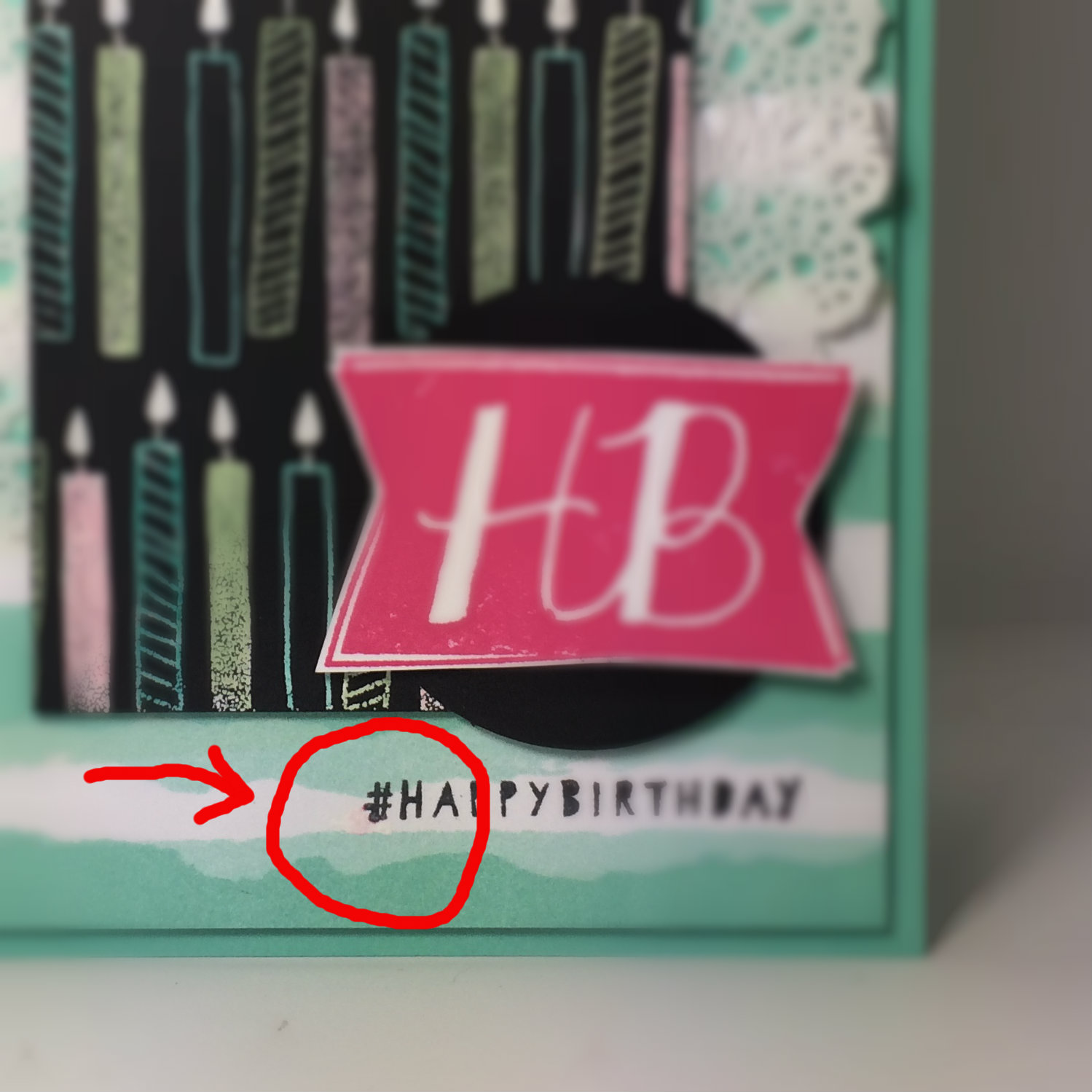 I hope you'll try this technique with your Blendability markers. It only works with the alcohol markers as the water-based markers will wipe right off of the glossy finish. Keep in mind that if you spend too long colouring over the heat embossed areas, the alcohol in the markers will start to break down the embossed material, so keep your colouring brief!
Now, go, make a card for this sketch challenge, load it up to the As You See It Challenge blog so we can all ooh and ahh. Then … just mail it already!!! Bless someone with a hand-made, hand-written, personally to them, card. You'll make their day better 🙂
Amy