I'm curious about holiday traditions. Everywhere I go, I'm hearing about different traditions. Many I've heard of before, like chocolate advent calendars, touring the Christmas lights in town, or waiting in long lines to get photos with Santa in the mall.
I'd love to make it a tradition to shoot down all the tacky plastic Santa's from people's rooftops, but I'm pretty sure that's illegal. Too bad. I think it would be very satisfying. Perhaps someone should add that to a rifle range somewhere… a tacky plastic Santa rifle range, lol!
More and more, I'm hearing about new traditions like wine advent calendars, or tea ones, or chocolate ones, or Lego ones! There's Elf on the Shelf. Different movies, like Die Hard (yes, it is a Christmas movie) are enjoyed over the holidays. Some people don't exchange gifts anymore, but give to people in need, instead.
I make Christmas crafts. Cards and decor. Gift wrap and gift tags.
Here's one of my simple and quick Christmas cards using the Barnyard Babies stamp set in combination with the Wonderland Stamp set.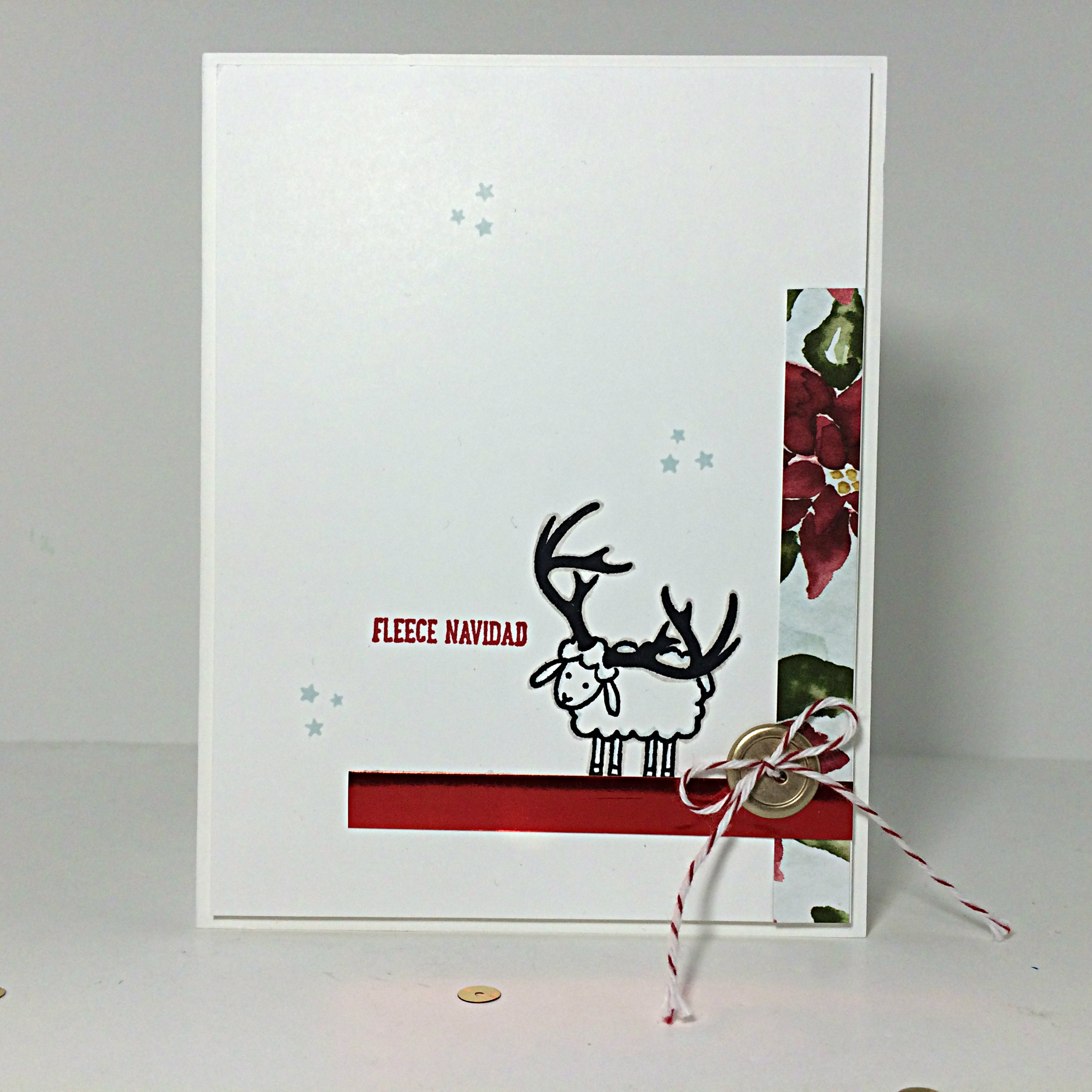 I love this little lamb with the caribou antlers. I created another card with him on a previous post here.
Did you know that caribou in North America are the same as the reindeer that pull Santa's sleigh? Just a fun fact for you.
"You know Dasher and Dancer, and Prancer and Button,

Comet and Cupid and Donner and Mutton"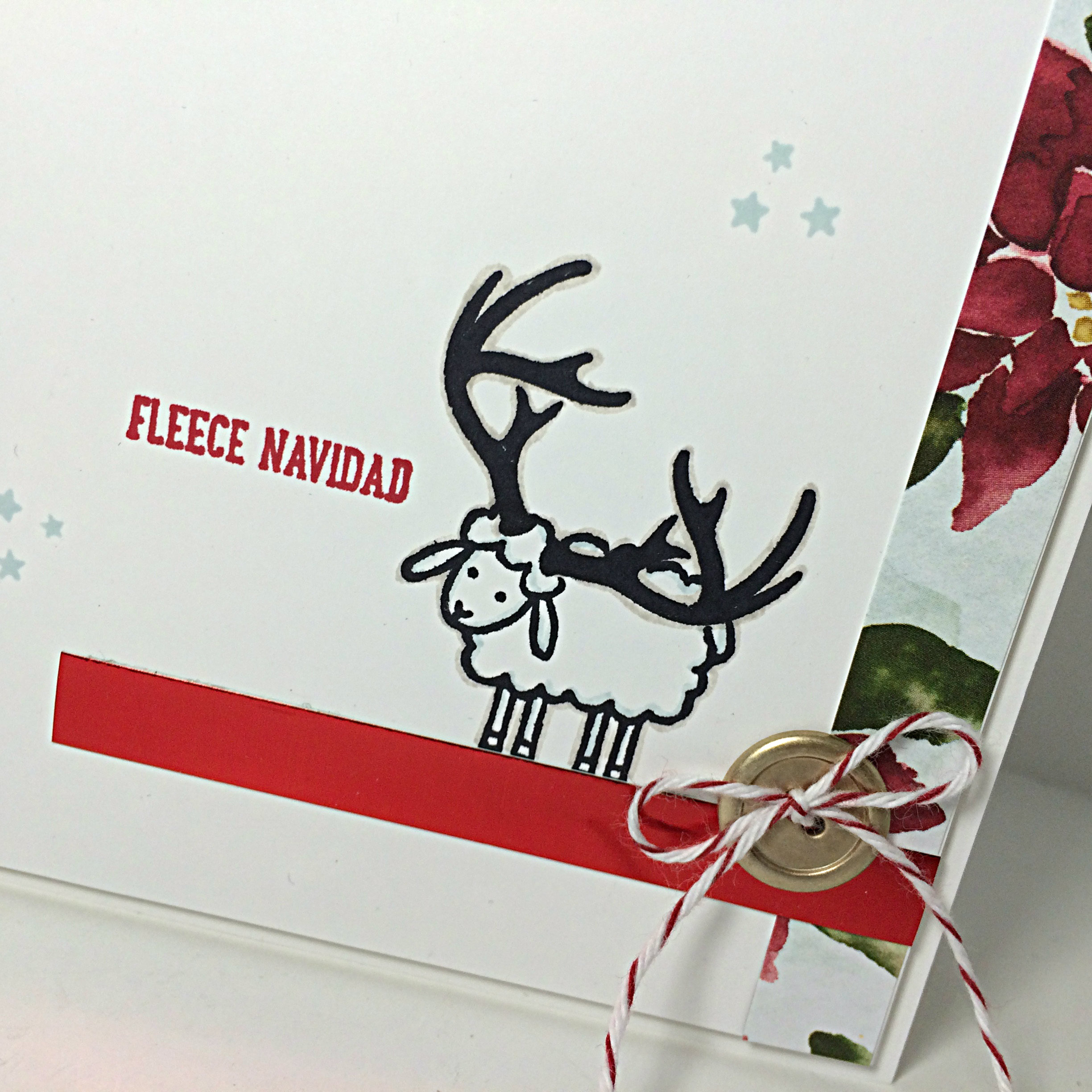 The Season of Cheer patterned paper and the Red Foil paper from Stampin' Up are so pretty and festive together! Don't you think?
I added the stars on this card using Soft Sky ink and the Jingle All the Way stamp set from Stampin' Up. I used the Sahara Sand Marker to give a slight shadow outline to my image, while adding a slight blue tone to my white fleecy caribou by "in-lining" the image with a Soft Sky Marker.
It's your turn now.  In the comments on this post, tell me what your favourite holiday tradition is from when you were growing up and/or one new holiday tradition that you have started or would like to start with your family.
Your comment and information in the entry form will count as an entry into a draw for my *blog candy today!! Be sure to check back on Tuesday next week to see if you won!!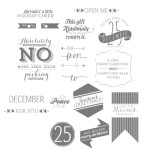 *Enter to Win!
Christmas Tagables photopolymer stamp set by Stampin' Up!
*You must be a Canadian resident to enter. Please fill out the entry form below AND leave a comment on my blog about your holiday traditions. Just one entry per person please. Winner will be announced on Tuesday, December 8th.