I have been so very absent since the As You see It Challenge site went down. The weekly challenges were what kept me sharing with you and it's been so difficult to keep up with my blogging without that regular incentive. Life is … life. I catch myself talking about how busy I am all the time, but I've realized that we're ALL busy. ALL the time.
It's not a new thing. It's just what life is.
So, time keeps passing me by and I have false starts at sharing my stamping projects with you here on my blog. I'm not sure what my game plan is, but I know that I want to blog. I enjoy sharing with you. More than that, I enjoy hearing from you. Your comments spur me on and make me want to have more to offer.
I've been getting a lot of responses for a Christmas card that I shared with you last year. I'm loving the interest and the encouragement! It's those comments that make me want to get back into sharing cards with you. So keep commenting, my crafty friends! If you like anything that I do on inkingonthefly.com, then take the time to say hi. It's nice to know that I'm not just talking to myself!!
I have a project to share with you today. It's a card that I made with my technique class that uses a double shaker design with … wait for it … SALT!! BAH! I'm so crazy sometimes!!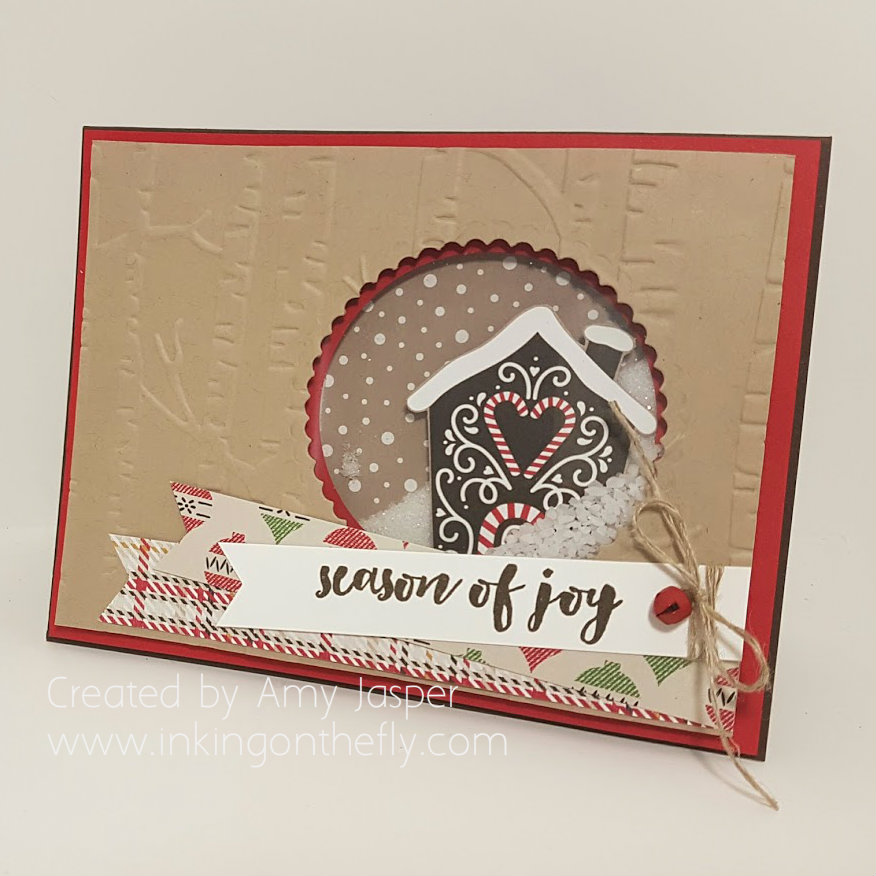 Can you see it? There are two different mediums in the shaker because there are two layers! How fun is THAT!! And, I decided to use salt for the snow. Table salt for the distant snow and course pickling salt for the snow in front of the house. I have no idea how salt will effect the paper over time, but if it's kept dry (which paper should really be), I imagine it would take a very long time for the salt to degrade the paper, if it even would at all. I'll take my chances.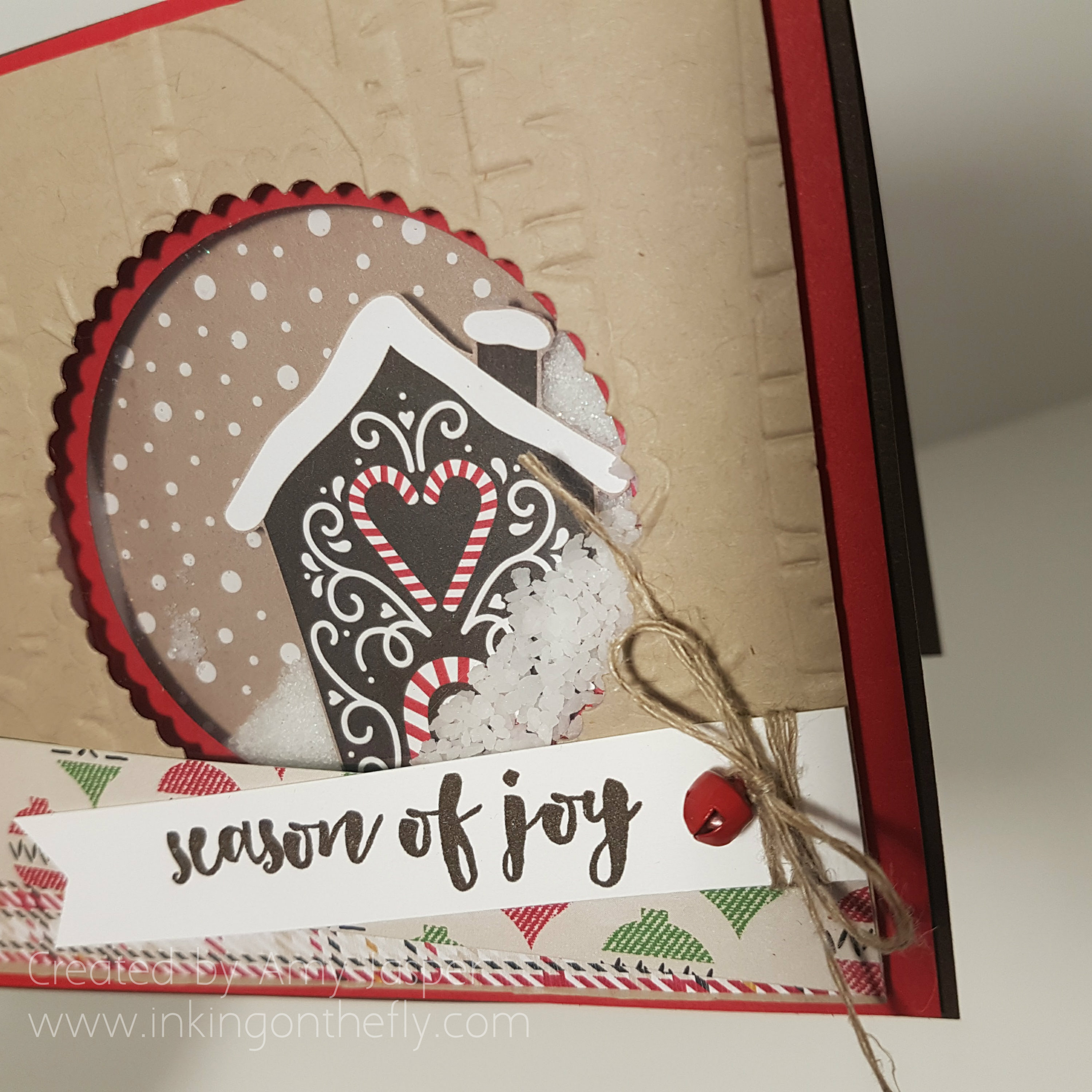 If you've ever made any kind of shaker card before, all you need to do is add a second layer! Because the Foam Adhesive Strips are thicker than Stampin' Dimensionals, this card with two layers of foam strips will be a tight fit in an envelope. You can either make a larger envelope to give your card more room by using the Envelope Punch Board, or you can use a little finagling to wiggle this card into one of Stampin' Up's medium sized envelopes. It can be done!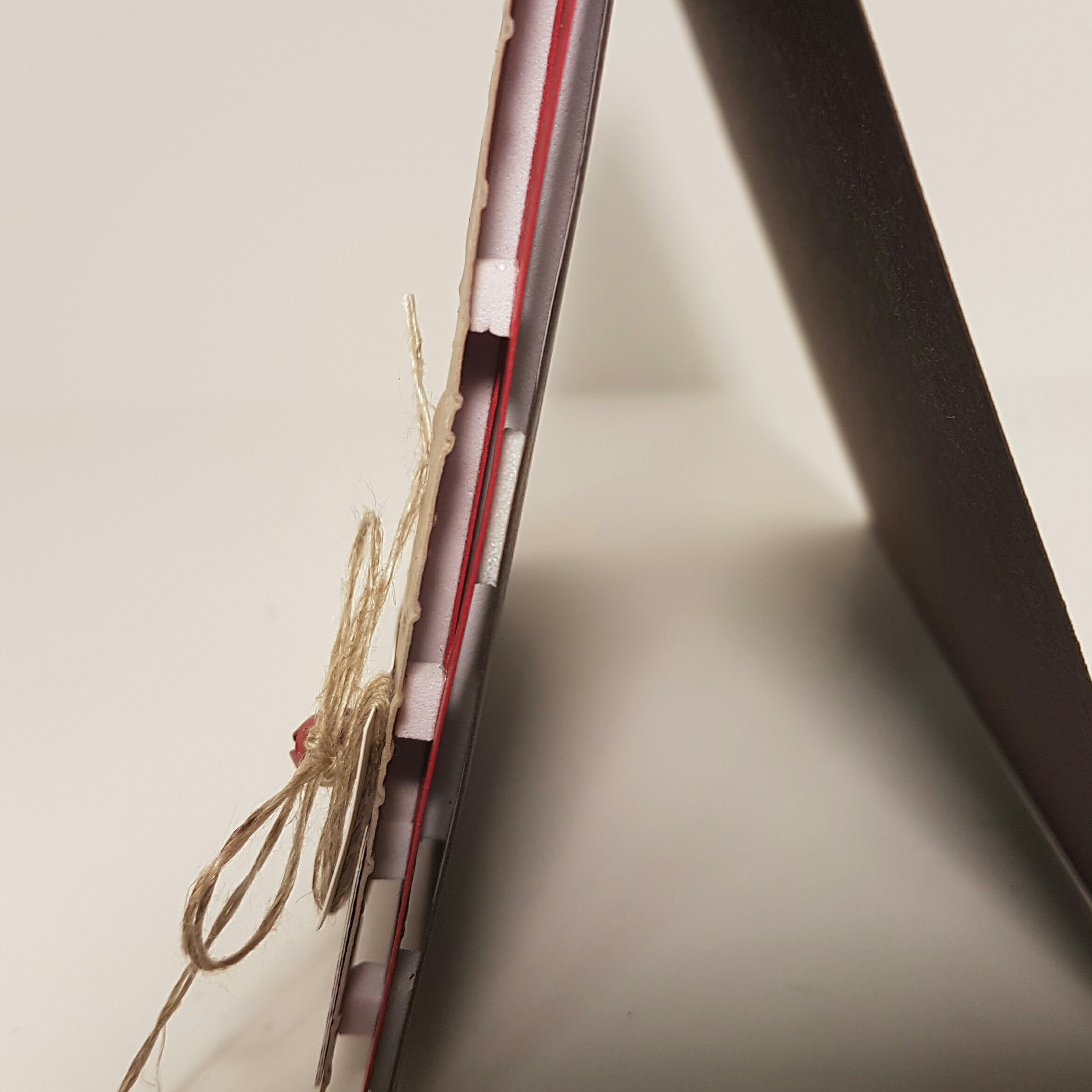 Supplies used include:
Stampin' Up Foam Adhesive Strips
Crumb Cake cardstock
Real Red Cardstock
Early Espresso Cardstock
Whisper White Cardstock
Stampin' Up Window Sheets
Candy Cane Lane Designer Series Paper
Layering Circle Framelits
Big Shot
Woodland Embossing Folder
Dazzling Diamonds Glitter (I added just a smidge to the table salt)
Table salt and pickling salt
Tombo Multipurpose Liquid Glue
Christmas Pines Stamp Set
Early Espresso Ink
Linen Thread
Mini Jingle Bells
Banner Triple Punch (for those perfect flagged ends on my paper strips)
Warmth and Cheer Designer Series Paper Stack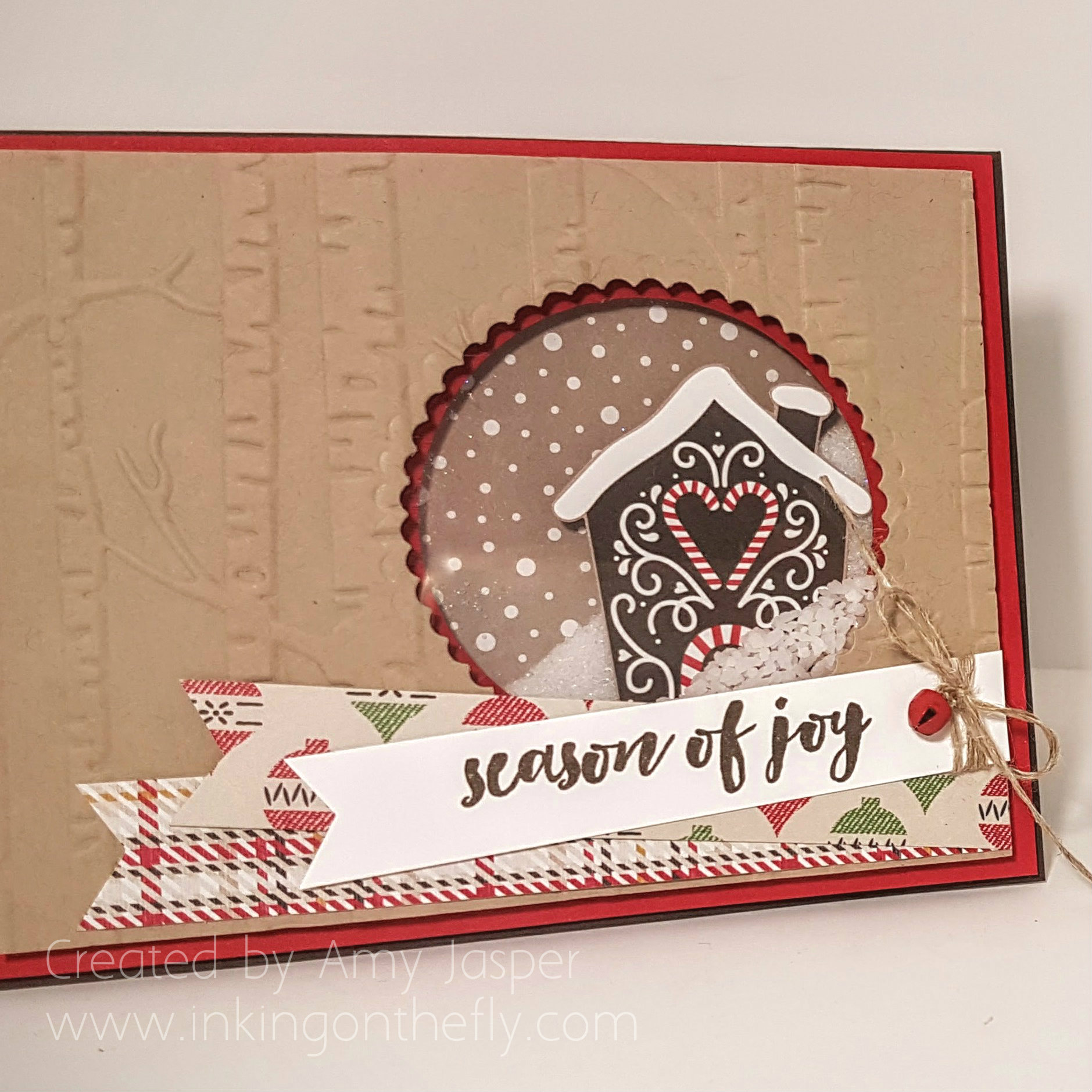 We also got a dog in May. He's 8 months old now and likes to chew on our baseboards, door frames, and the underground sprinkler system in the backyard. We love 'im though!!
Save
Save
Save
Save