Busy busy busy.
That's my little life in September every year and EVERY year I forget that I shouldn't plan any extra activities. With the kids back in school, there's plenty of tasks to do that keep me hopping. I don't need to add more… yet that's what I do every year, lol!
Being busy is a good feeling. Feeling stressed and overwhelmed is NOT. It can be difficult to find a balance. So, last week I didn't do the As You See It Challenge and didn't post to my blog. What I did instead was continue planning for the fundraising event for which I have volunteered to sponsor and teach a class. This is a new experience for me and is very unfortunate to be occurring in September when life is already so busy. My hope is that it will be a rewarding experience and that I will come away from it ready to plan for the next one! As long as I can get through the next couple weeks!
The As You See It Challenge blog has an assortment challenge this week.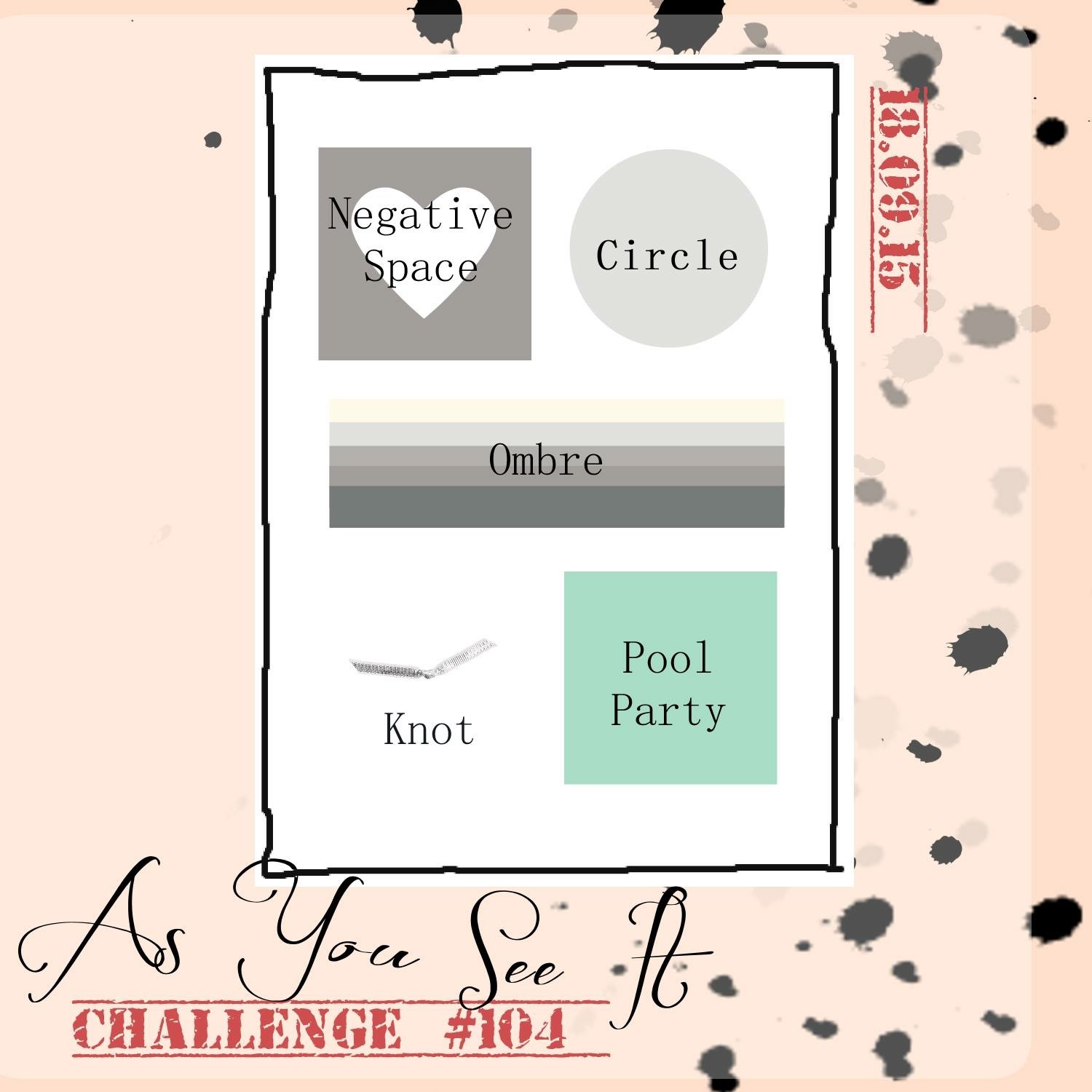 With my current level of stress, I'm not surprised that I chose this colour scheme, these images, and this sentiment. I'd be able to handle things being a bit calmer and a bit brighter. Who wouldn't!?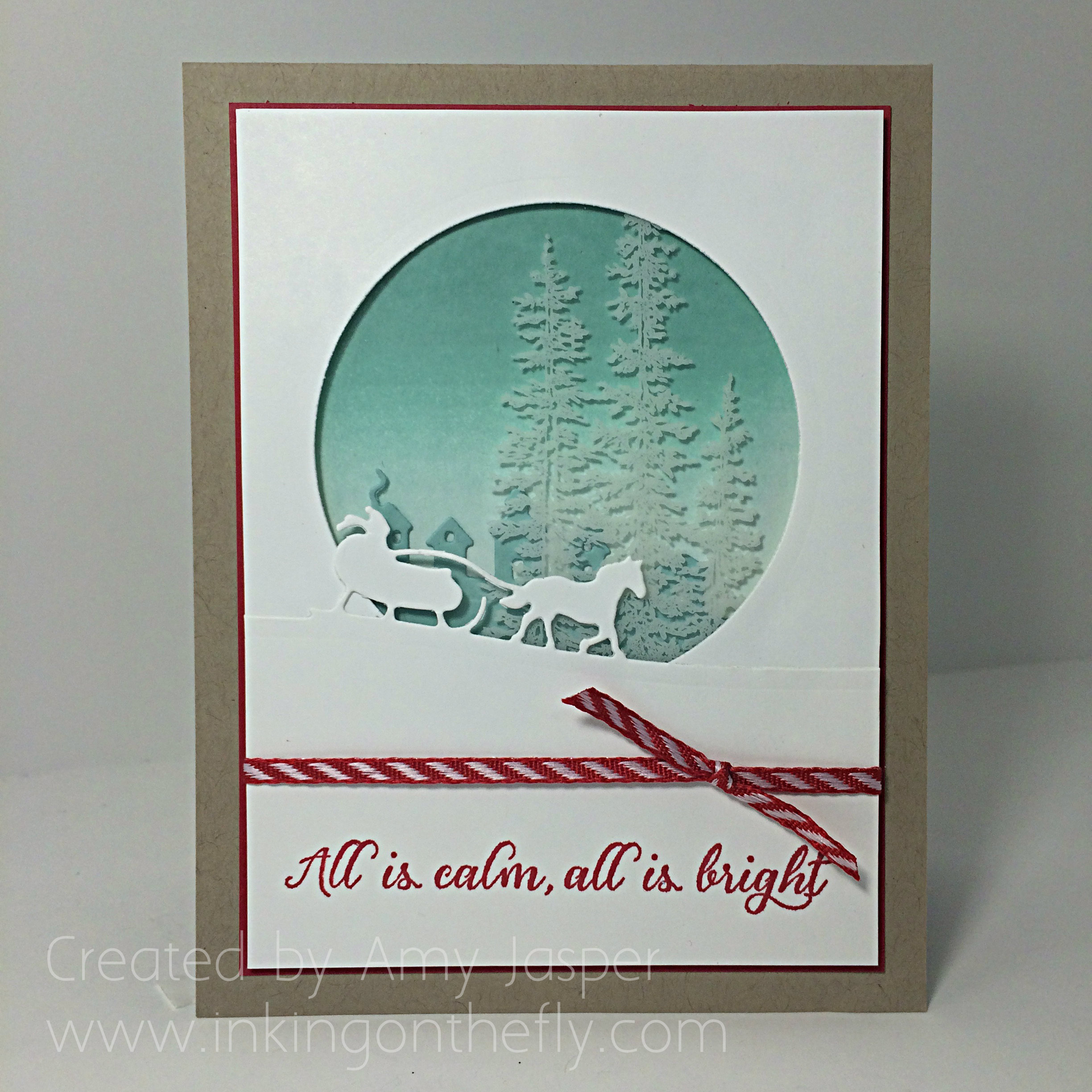 I'm not sure if I captured the true meaning of "negative space" in this project. I looked it up to make sure I understood it, but I think it's a pretty abstract concept that is open to interpretation anyway. So I'm using the cutout circle AND the silhouette of the sleigh for my negative space.
I used a brayer to create the ombre effect in the background with Pool Party ink over Whisper White cardstock. A piece of Window Sheet has been stamped in White Stazon ink with the tree image from the Winter Wonderland stamp set and covers the circle cutout. The lovely Sleigh Ride Edgelits create this winter scene with the houses in the background and the sleigh in the foreground.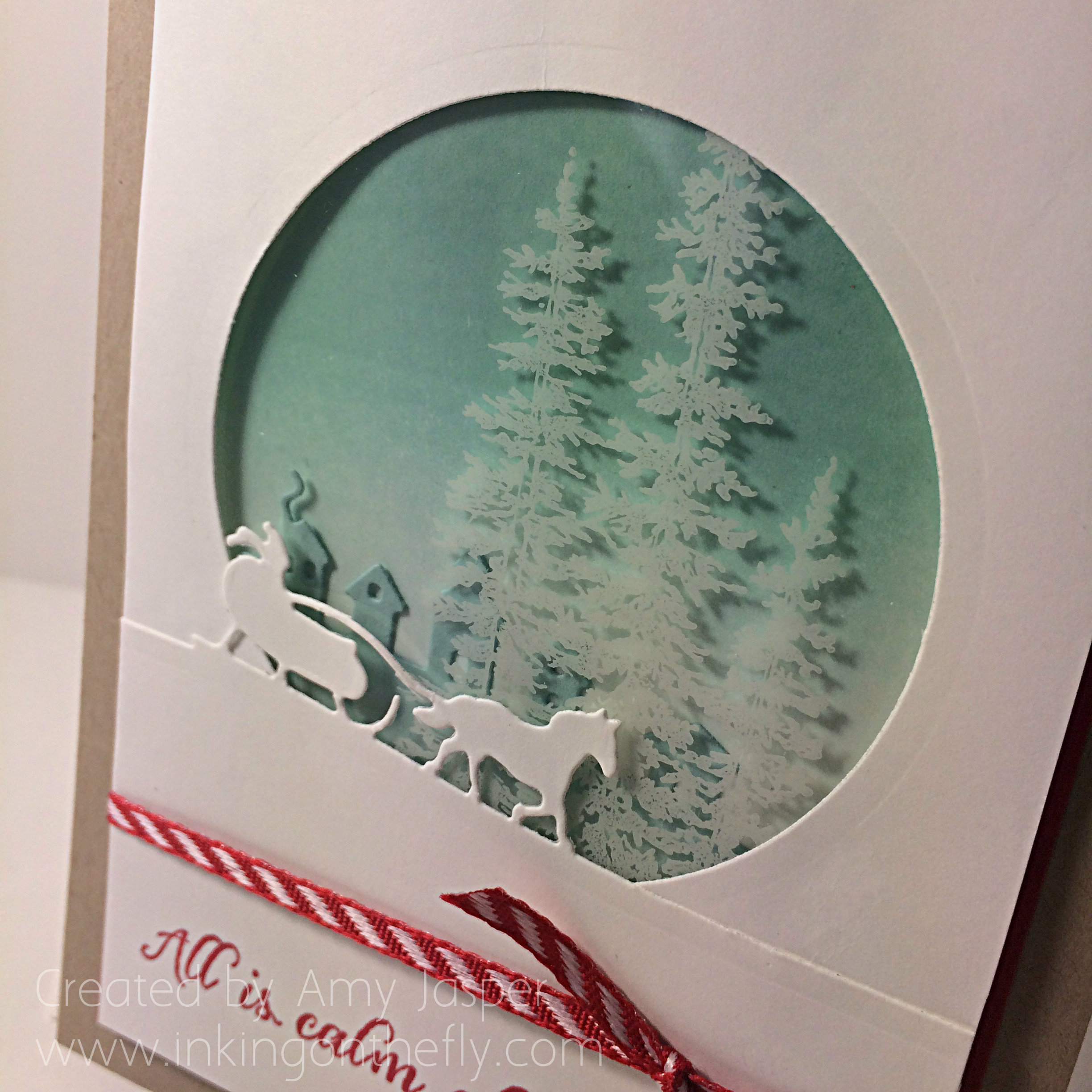 One of my favourite colour combinations for the winter is Pool Party and Real Red. It somehow portrays the peaceful coziness of those frosted days.
What colours make you think happy thoughts of winter?
Amy.