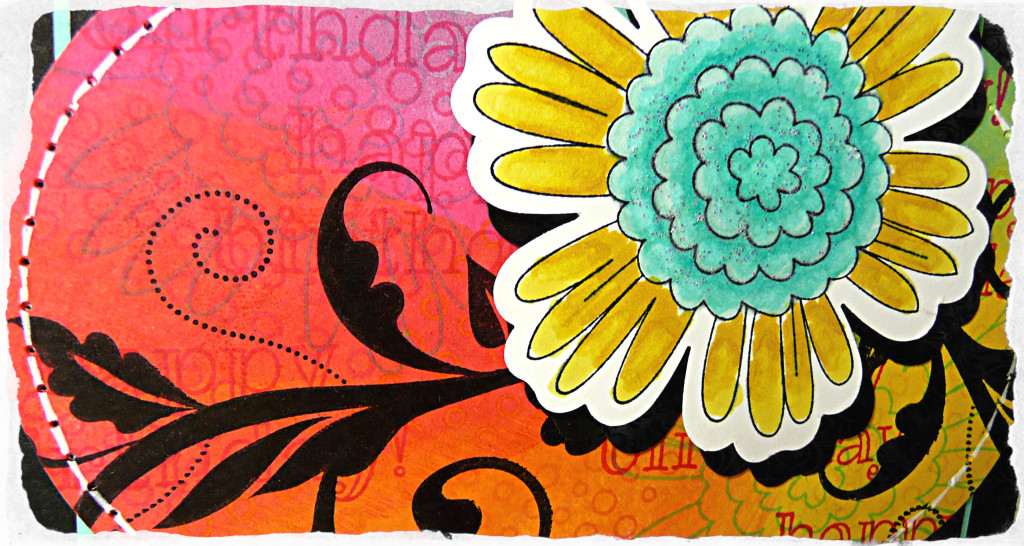 Welcome to my blog where I share my love of designing with Stampin' Up tools, inks, and stamps! It's time for another As You See It Challenge!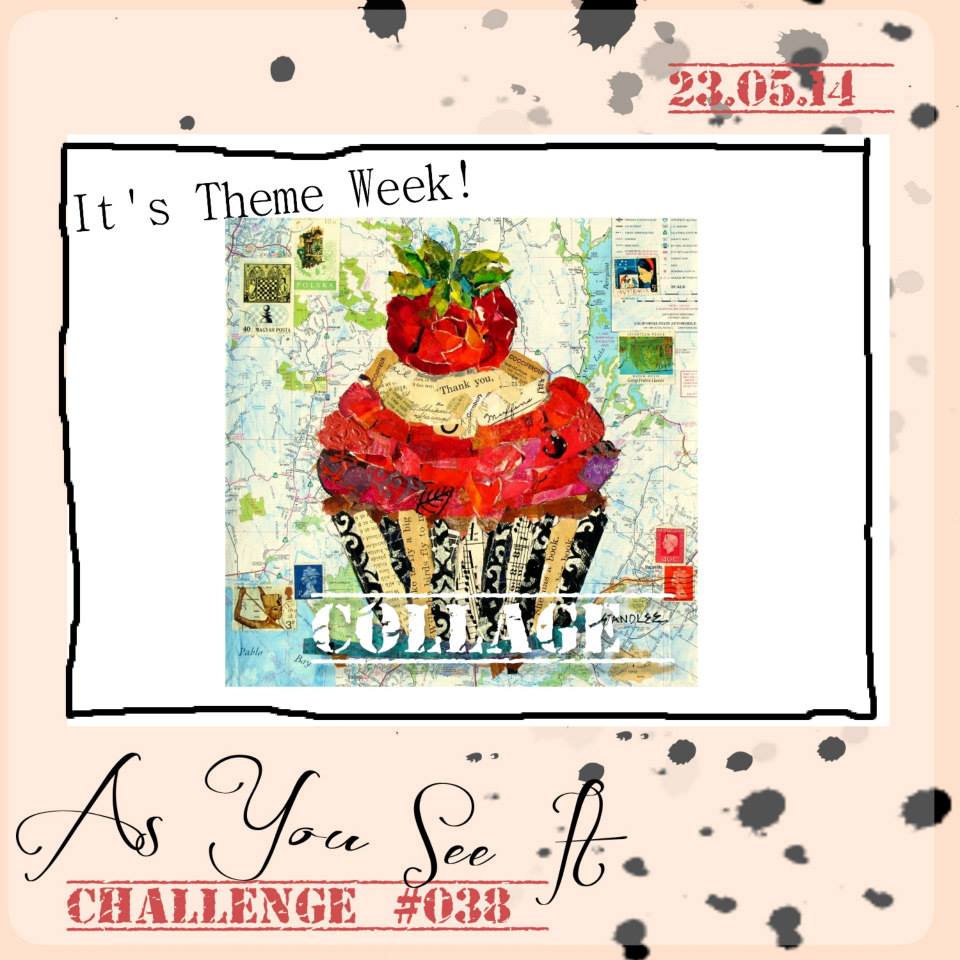 When I think of a collage, I automatically go to my elementary school days when we cut out images from a magazine and glued them all together in overlapping layers onto a sheet of poster paper.  That's definitely a collage.  But you can basically think of a collage as a collection of images or elements layered onto a page. They can be organized or be randomly placed. They could be a collection of items that represent a theme, or items that simply coordinate well together. It's a style of art which I feel like many cards and scrapbook pages already depict just by being layers of paper, embellishments and photos.
I decided to go with stamps for my collage elements. Stamps and ink are what I know best. I think it would be really fun to play around with this theme more and see what else I could make into a collage … maybe a collage of butterflies! Hmmm, YES! The creative mojo is flowin'!! I'll leave that for another day perhaps, lol!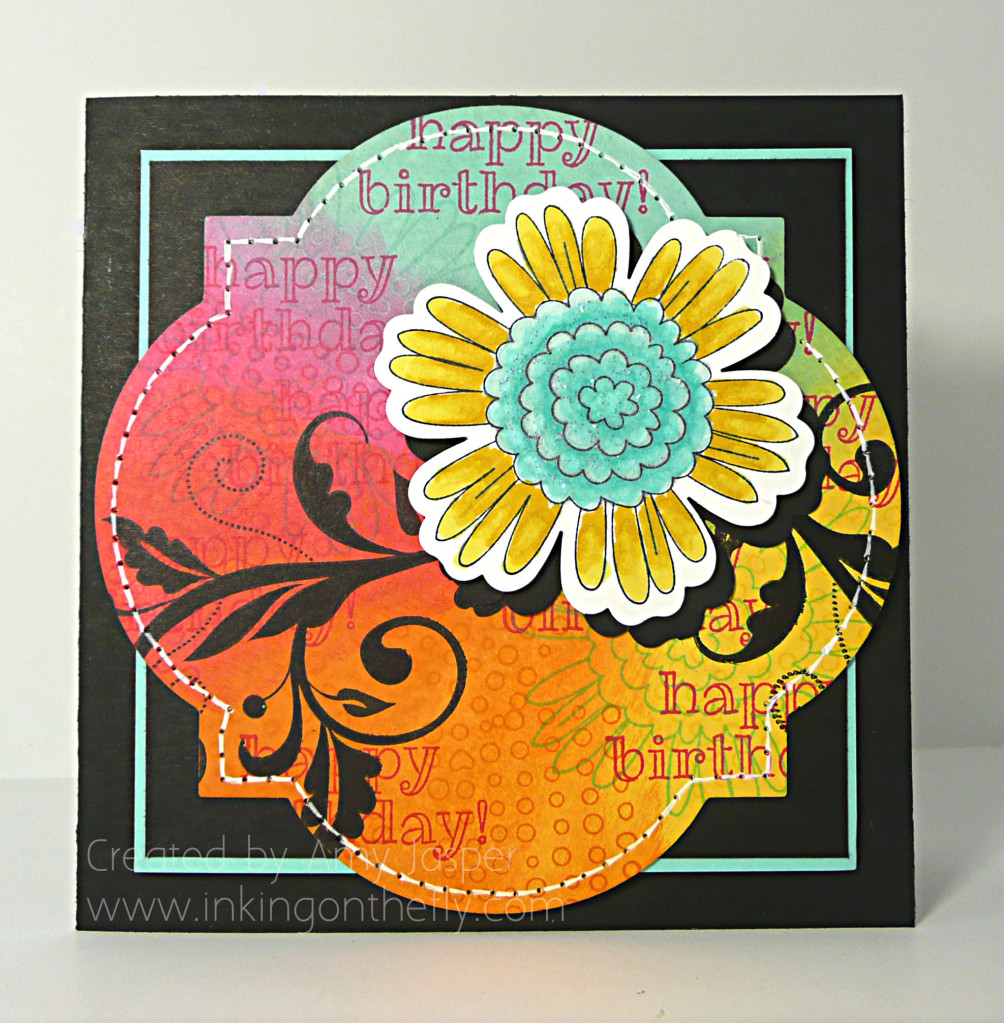 This card makes me happy. It shows off the So Very Happy stamp set that we received from Stampin' Up at the Leadership Conference in Houston, Tx. They like to spoil us! This set will be available on June 1st withe the launch of the new catalogue.
Layers of Pumpkin Pie, Daffodil Delight, Melon Mambo, and Cool Caribbean ink were sponged for the background, then layers of stamps in those same colours were placed over the ink. I added the Flowering Flourishes image over top in Jet Black Stazon (I didn't stamp it very evenly, so I coloured over it with my Basic Black Stampin' Up marker). I used the Window framelit to cut the large label shape, then the Festive Paper Piercing template came into play to help me paper pierce all around the edges of the label. Faux stitching with my White Gel pen completed the look that I wanted!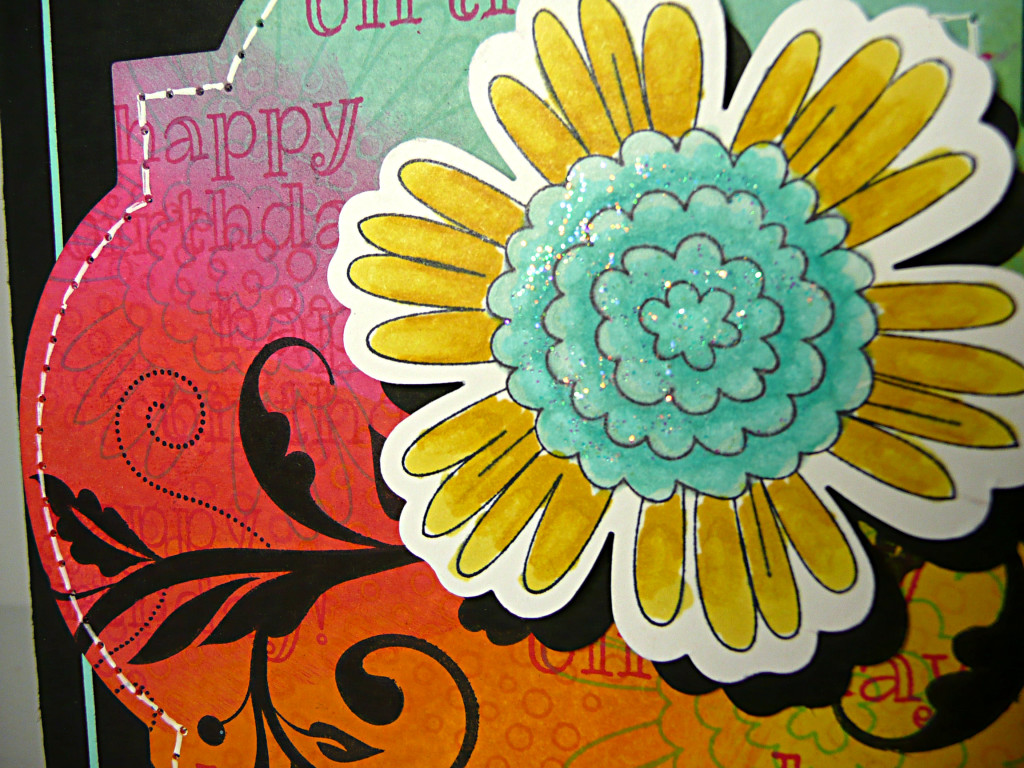 Over the colourful layers of ink was added a punched out flower (Blossom Punch) in Basic Black cardstock. Then I was able to play with my Blendability markers (available to you on June 1st) to colour the flower stamped from the So Very Happy stamp set and also punched out using the Blossom Punch. I used Cool Caribbean and Daffodil Delight to colour it, then added Dazzling Details to give it some glitter and fun!
I added Dimensionals under the coloured flower and the Window framelit to give the card a bit more pop and interest.
Of course, you can see that the card is square with layers of Basic Black and Cool Caribbean. I will use my Envelope Punch Board to make a custom envelope for this 4.5″ card.
So glad you stopped by to have a look today! Be sure to head on over to challenge #38 and link up your collage project to share your creativity and give us some inspiration over at the As You See It Challenge Blog!
Don't forget that if you leave a reply here on my new blogsite, you will have your name entered into a draw for a Stampin' Up care package provided by me! I will draw a winner on the evening of June 15th.