What brings you the most joy in your life? I find joy in my children, my family, my friends. I get the most joy from my relationships.
But there's also ice cream, ice cream definitely brings me joy.
… and lattes. Lattes bring me joy.
My children, my family, my friends, ice cream and lattes.
… and wine. Yup, wine brings me joy.
My children, my family, my friends, ice cream, lattes, and wine.
… and maybe vacations. Vacations, too. They bring me joy.
My children, my family, my friends, ice cream, lattes, wine, and vacations.
…
… and stamping.
Ok, there are actually a lot of things in life that bring me joy. Life is pretty joyful if you stop to think about it. There's a lot of things to be sad about or angry about. But I can choose joy.
And so I do.
(most times)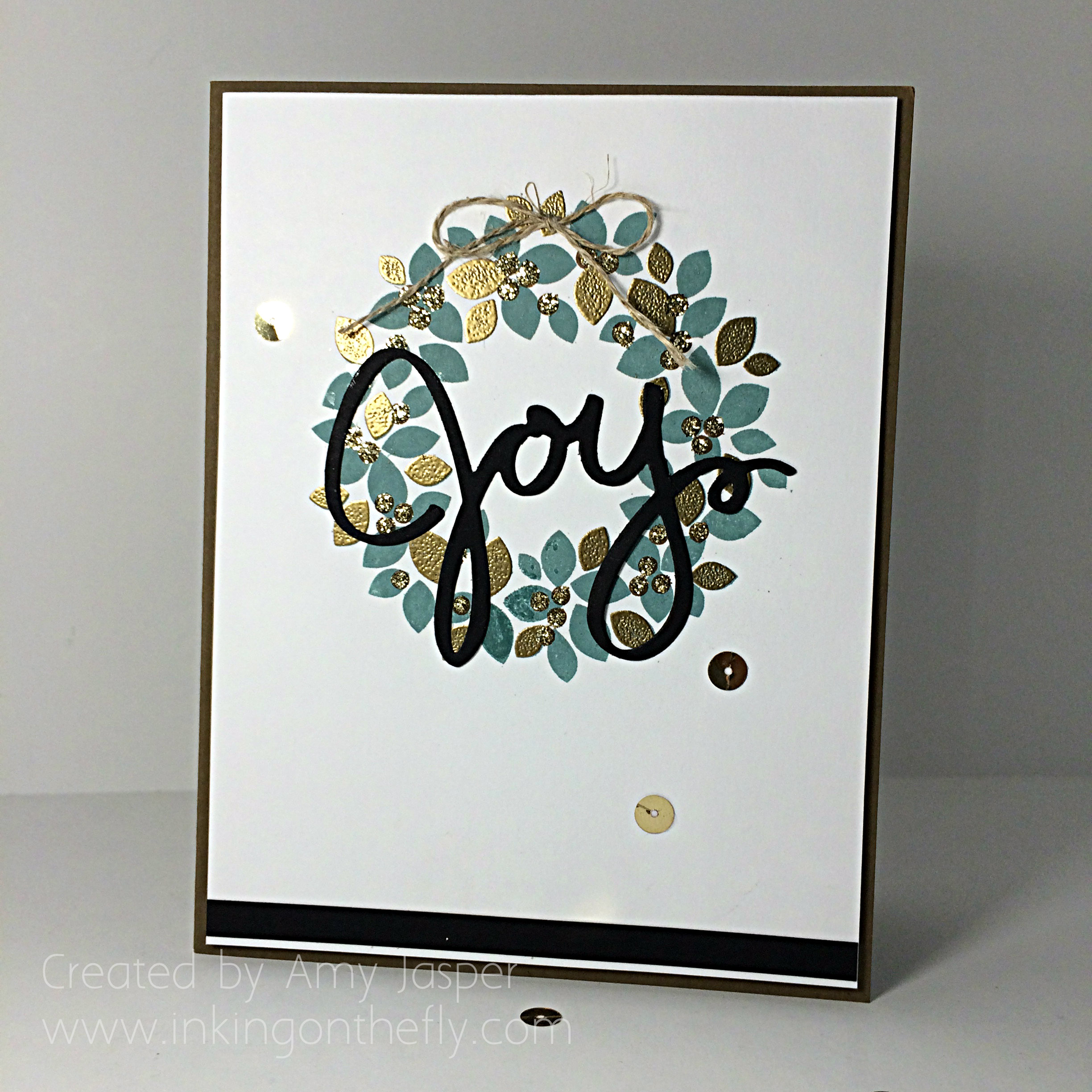 I am pleased to be able to announce the winner of the blog candy from last week! This woman's smile brings me joy, her cards bring me joy, her knitting brings me joy, and her hugs bring me joy – Congratulations, Seana!! You have won the blog candy! You will receive it next week when it arrives at your door!
Thank you to everyone who entered and shared their Christmas traditions with us.
I would love to hear from more of you.  So tell me … what brings you joy?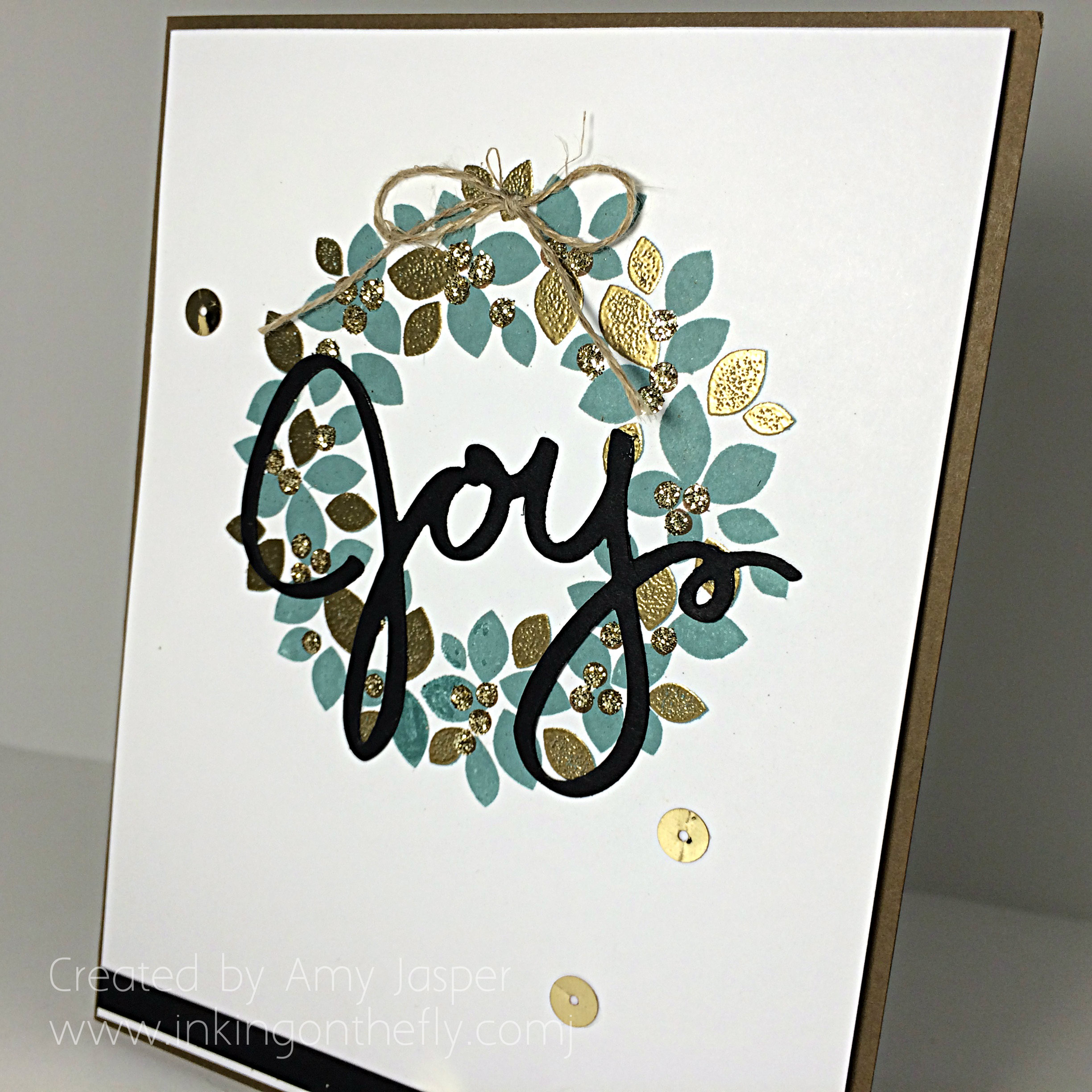 Write a reply/comment on this post and tell me what brings you joy. Maybe we find joy in some of the same things?
Amy.
Like this card? Here are the details: Soft Suede cardstock base, Whisper White layer, stamped with Wonderous Wreath stamp set in Lost Lagoon ink leaves, then rubbed with the Embossing buddy before stamping the Versamark ink leaves that are embossed with Gold Embossing powder, and Soft Suede ink berries that were glittered up using the Fine-Tip Glue Pen and Gold Glitter. The JOY was die cut using the Wonderous Wreath framelits and Basic Black cardstock with my Big Shot die cutting machine. The Linen Thread bow was adhered with the Fine-Tip Glue pen as were also the Gold Sequins. The strip of Basic Black cardstock was added to the bottom of the card to give it a bit of balance. Stampin' Dimensionals were used to adhere the Whisper White later to the Soft Suede card base.