Have I got a fun card for you today! I wasn't very excited for the theme this week. Not really my thing, but someone will love this card, simply because it's so fun!
Here's the As You See It Challenge that I started with: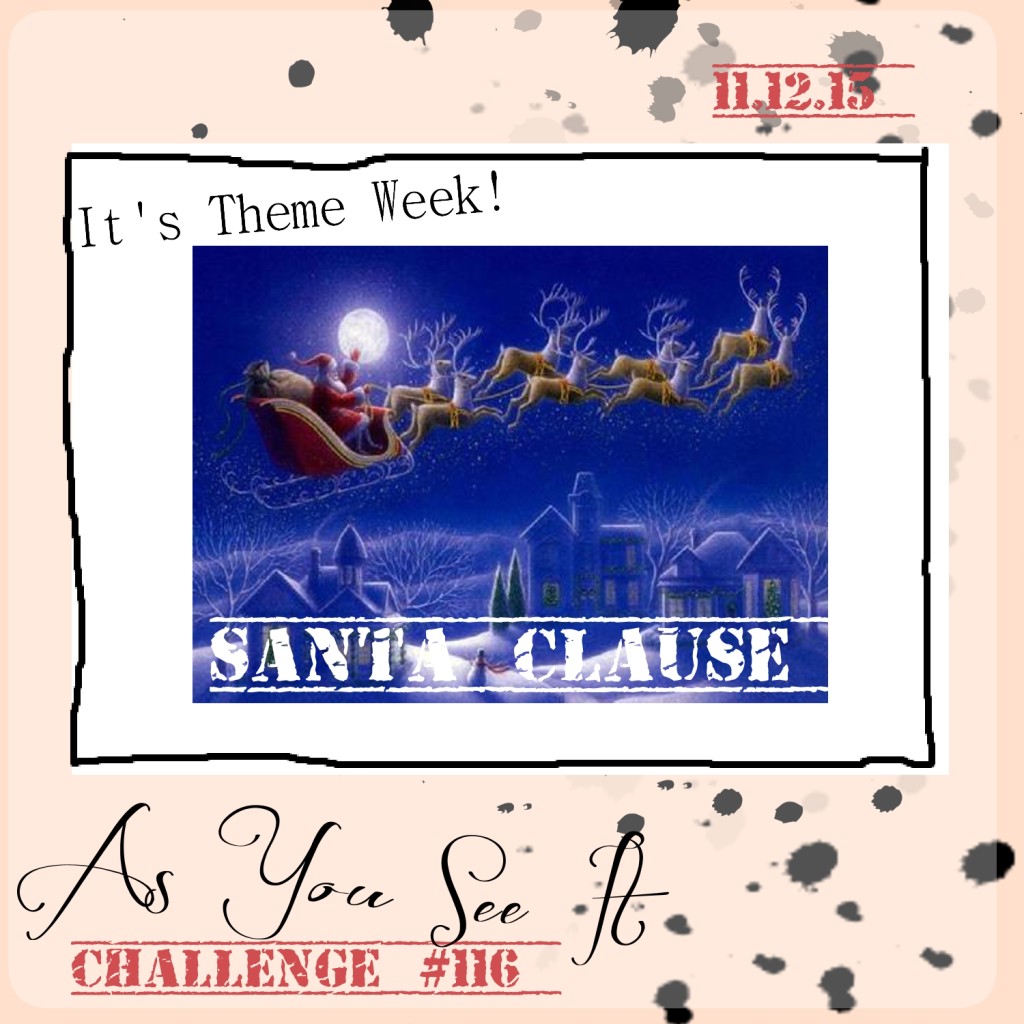 I really wasn't sure where to go with this theme. I don't have any Santa stamps or anything other than patterned paper with Santa's on it from the Home for Christmas Designer Series Paper. In the end, I remembered a tutorial I used a while back for a Buckle Card. And that's where I landed!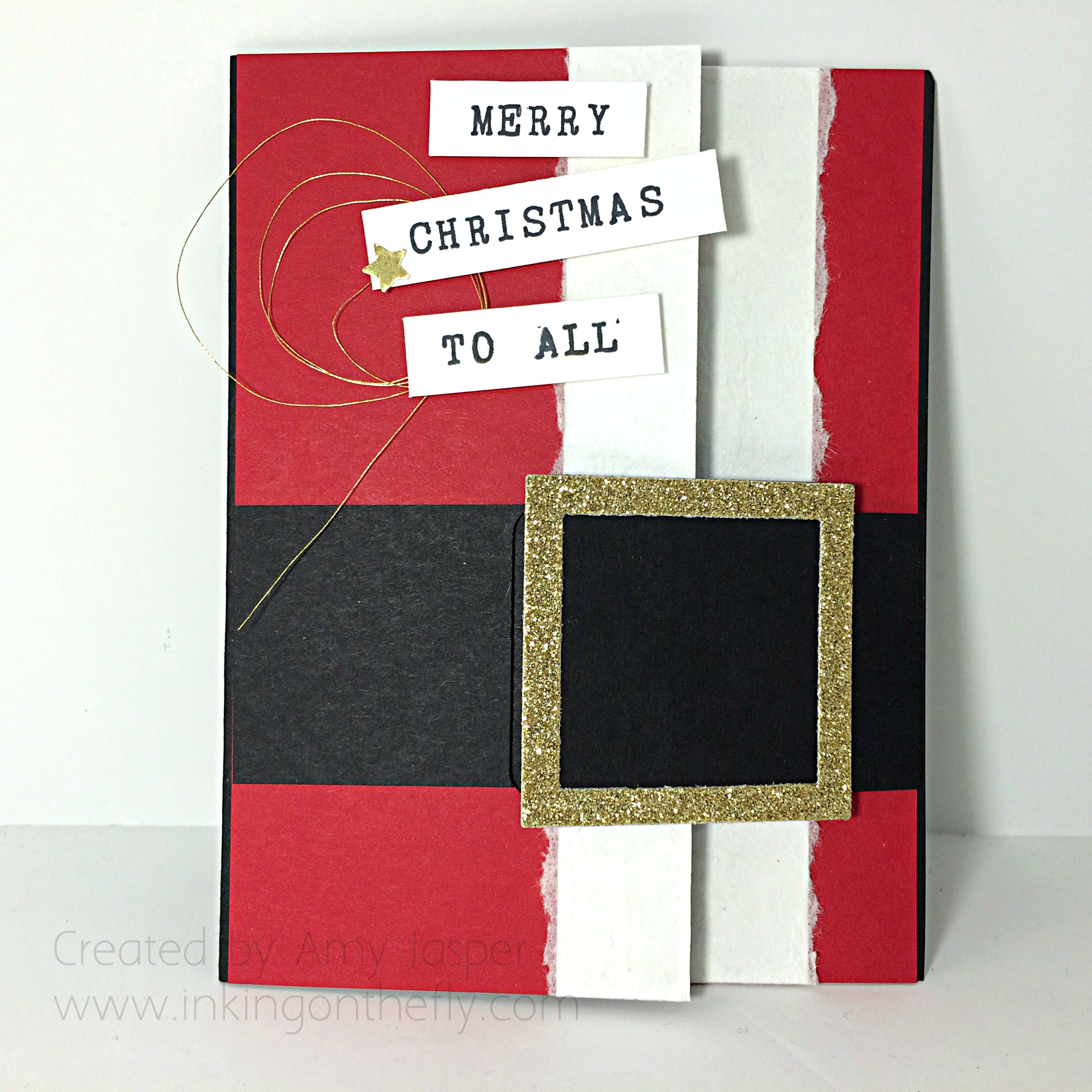 I used a Basic Black cardstock for the card base and layered it with Whisper White, Real Red, and Gold Glimmer. The words are created using the Alphabet Rotary Stamp and Momento Tuxedo Black ink. I stamped them first, then cut them out with my paper trimmer so they would be straight with less room for error. Each of the word pieces are on Stampin' Dimensionals and the little flourish of Gold Metallic Thread is just stuck to the Dimensionals to hold it in place.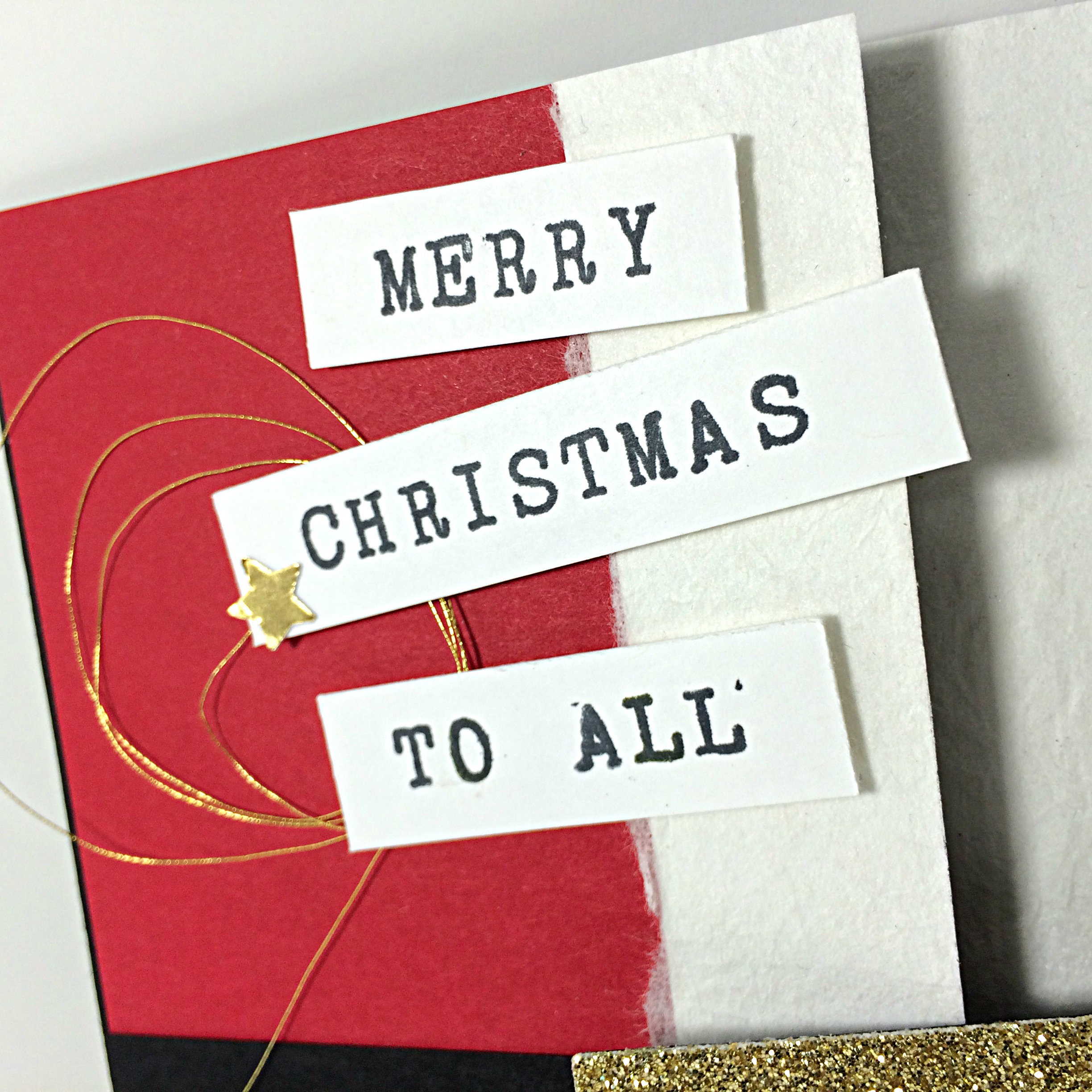 I added the little Gold Foil star by punching it out using the Stars Confetti Punch, then adhering it with the Fine-Tip Glue Pen.
Can you see the fuzzy look to Santa's coat trim? Some Filter Paper (a heavier version of tissue paper) was flattened and adhered to the Whisper White layer after I tore the edges and crumpled it up. Santa's coat was too flat and boring otherwise.
The Gold Glimmer paper buckle was cut using the Square Framelits and the Big Shot.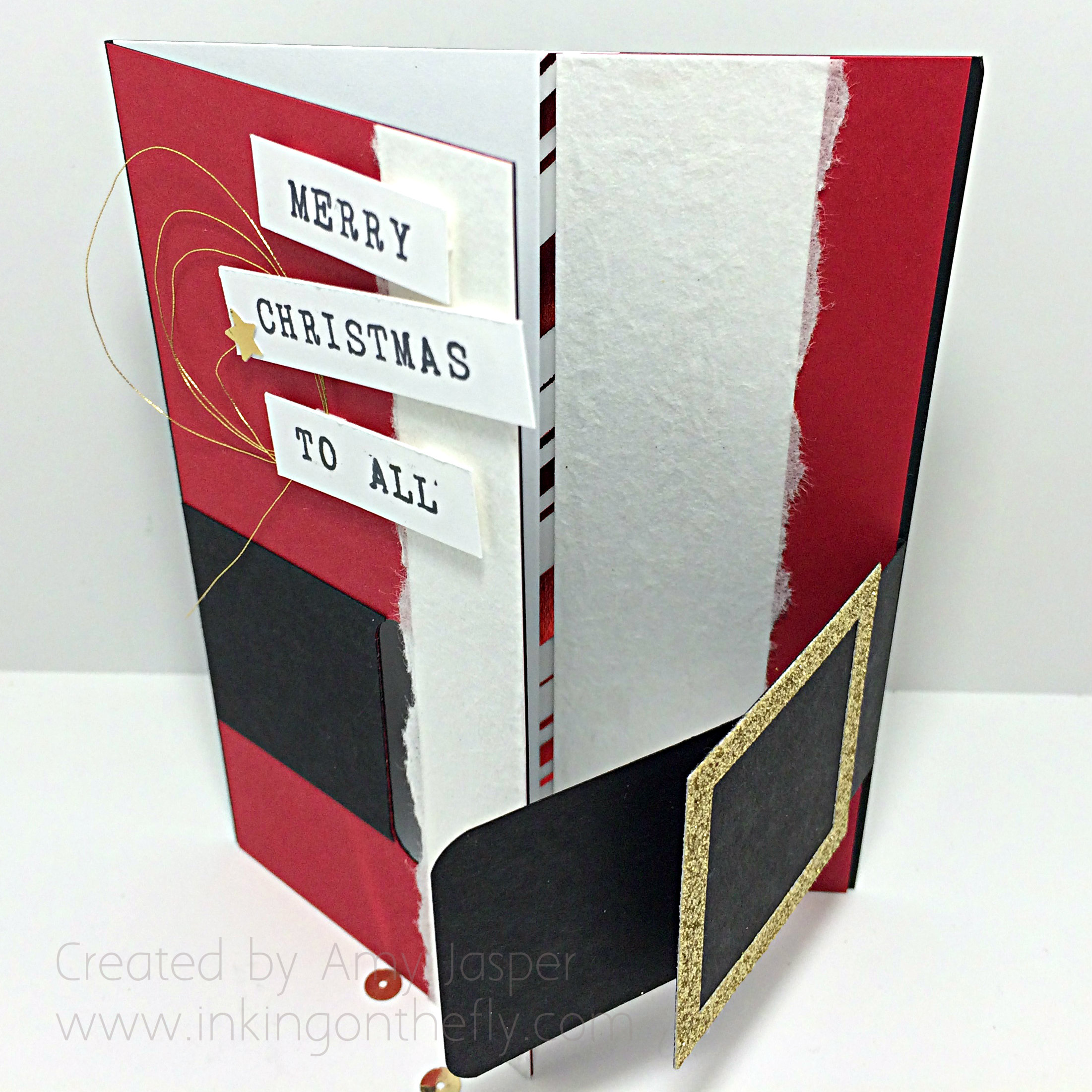 You can see inside the card a little bit and how it fits together in the photo above. I added a sliver of the Holiday Foil paper in the inside to make it pretty. The paper under the gold buckle slides into the Word Window punched slot in the front of the card. That's how it all holds together. Isn't it fun!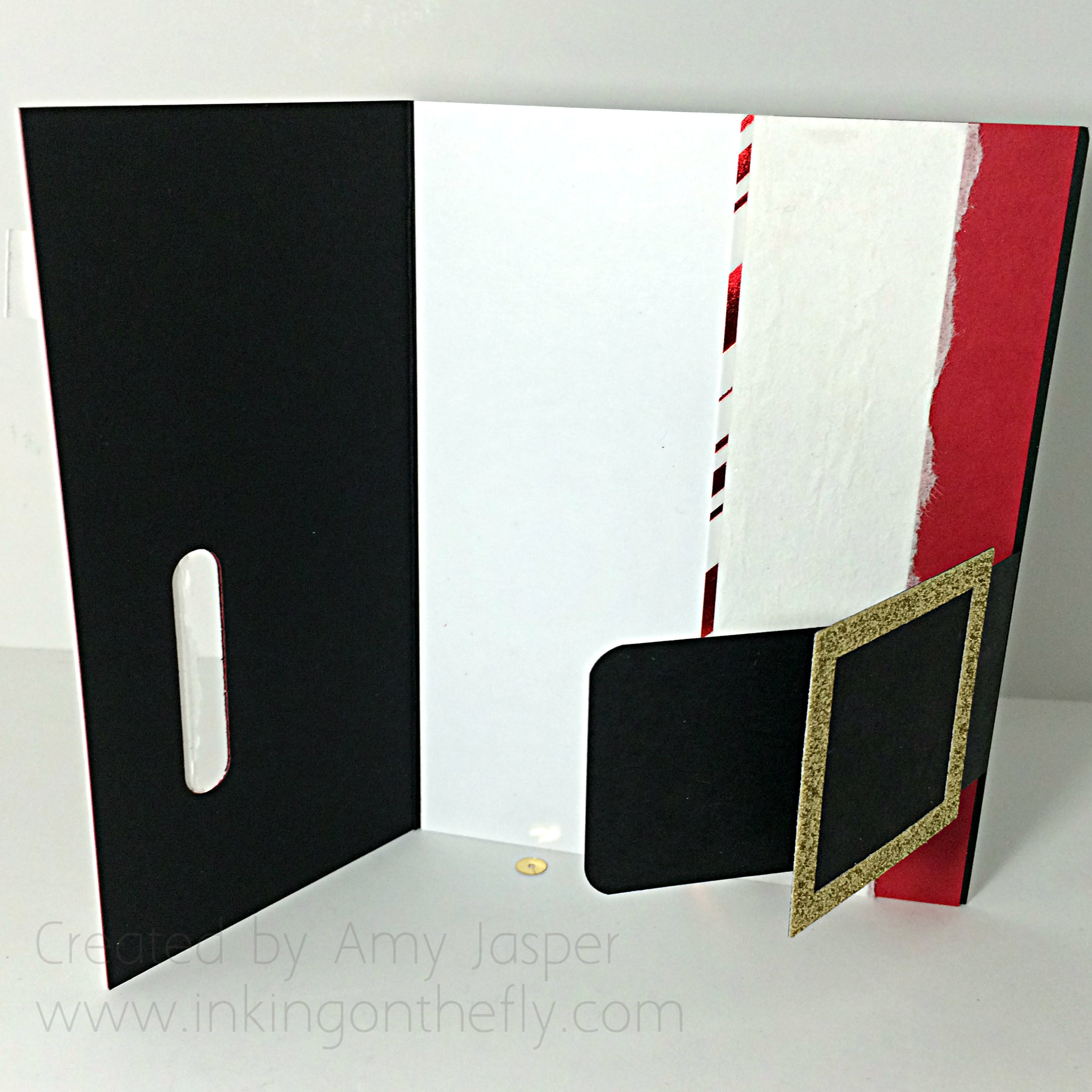 I still need to finish the sentiment on the inside. Any ideas what I will put?  . . .  I have to finish the the last line of that poem, of course – Twas the Night before Christmas:
He sprang to his sleigh, to his team gave a whistle,
And away they all flew like the down of a thistle.
But I heard him exclaim, as he drove out of sight,

"Merry Christmas to all, and to all a good night!"