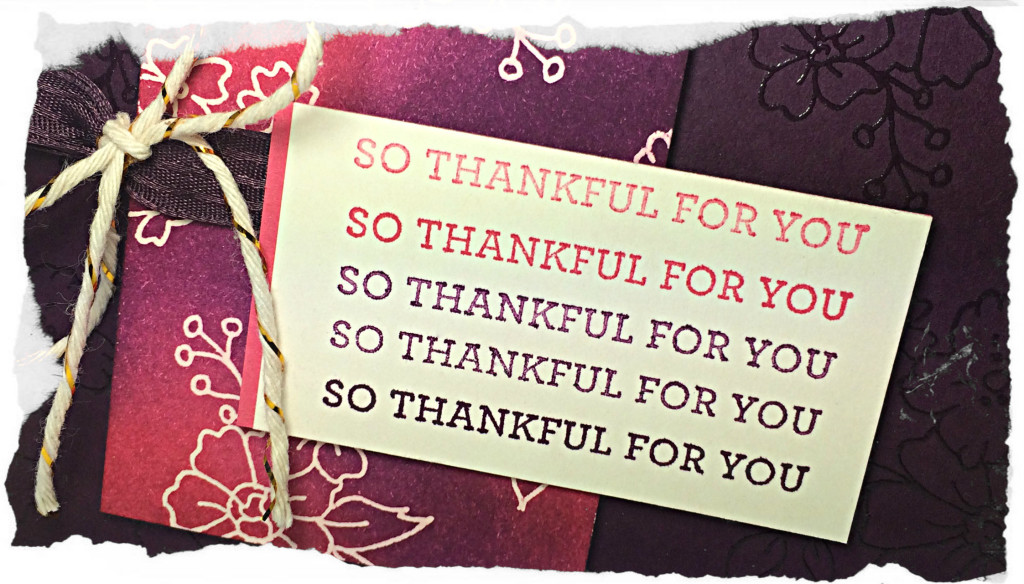 Welcome to my blog where I share my love of designing using products by Stampin' Up!
If you are a regular follower of my blog, you may have noticed a bit of a pattern on Fridays, lol! Here we are on Friday again and it's time for another As You See It Challenge design!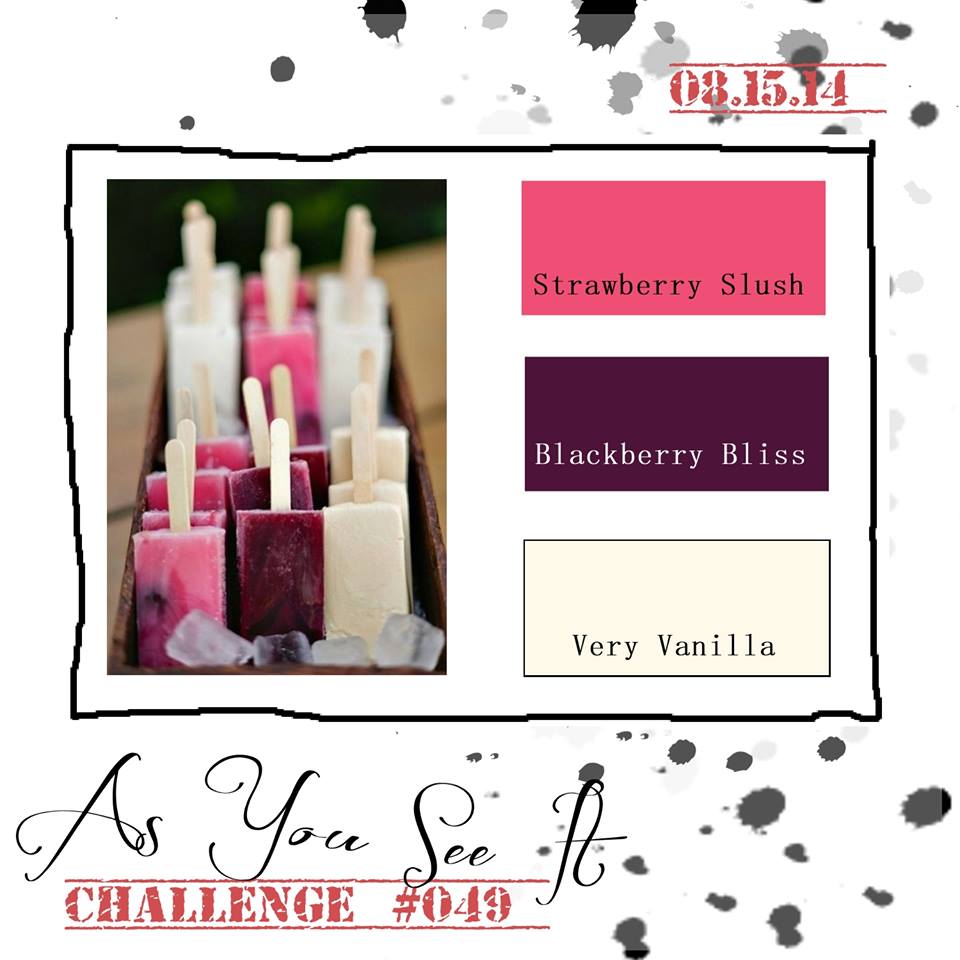 I love Blackberry Bliss. It's such a rich tone. I normally don't like to work with purple, but I'm getting better at it. Blackberry Bliss is definitely easier for me than other purples, though (just don't expect me to pair it with yellow very often!)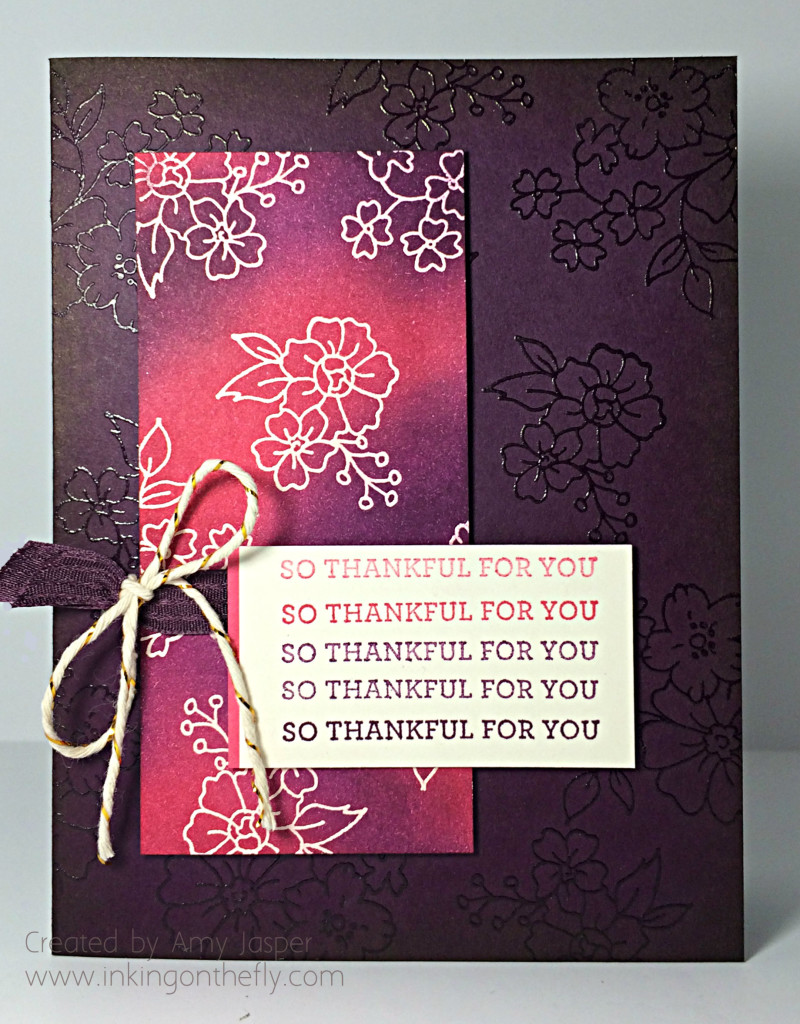 I decided to play with the hostess set "I Like You". When I got this set, I was excited to colour those flowers with my new Blendabilities, but it looks lovely as a line image too, don't you think?
I had some fun embossing with clear embossing powder for this card. I used my Embossing Buddy on two pieces of cardstock: the Blackberry Bliss card base and a rectangular piece of Very Vanilla, then I stamped with my Versamark ink (the cleanest ink pad of THREE that I have as I inevitably muck them up with ink transfer from supposedly 'clean' stamps). I embossed with my heat tool and clear embossing powder.
The card base, I set aside, while the Very Vanilla piece was sponged heavily with Blackberry Bliss ink and Strawberry Slush ink. If you're familiar with this technique, then you know that the water-based ink will not stay on the embossed areas. Just wipe off the traces of ink with a paper towel to reveal the Very Vanilla colour that has been protected by the embossing powder for this Emboss Resist technique.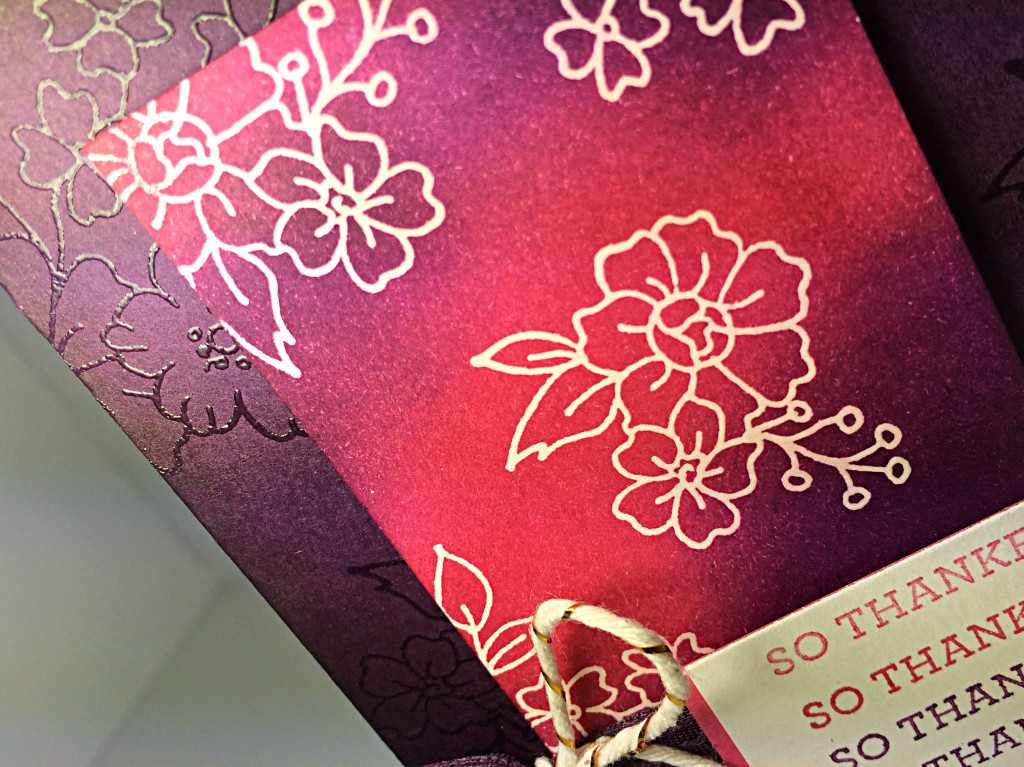 The sentiment was done using precise stamping with varied amounts of ink. You can use the Stamp-a-ma-jig to help with your placement. I was trying to get an ombre-like gradient of colour each time I stamped the sentiment. I used Strawberry Slush and Blackberry Bliss, stamping off for the lighter images and using full strength ink for the darker images.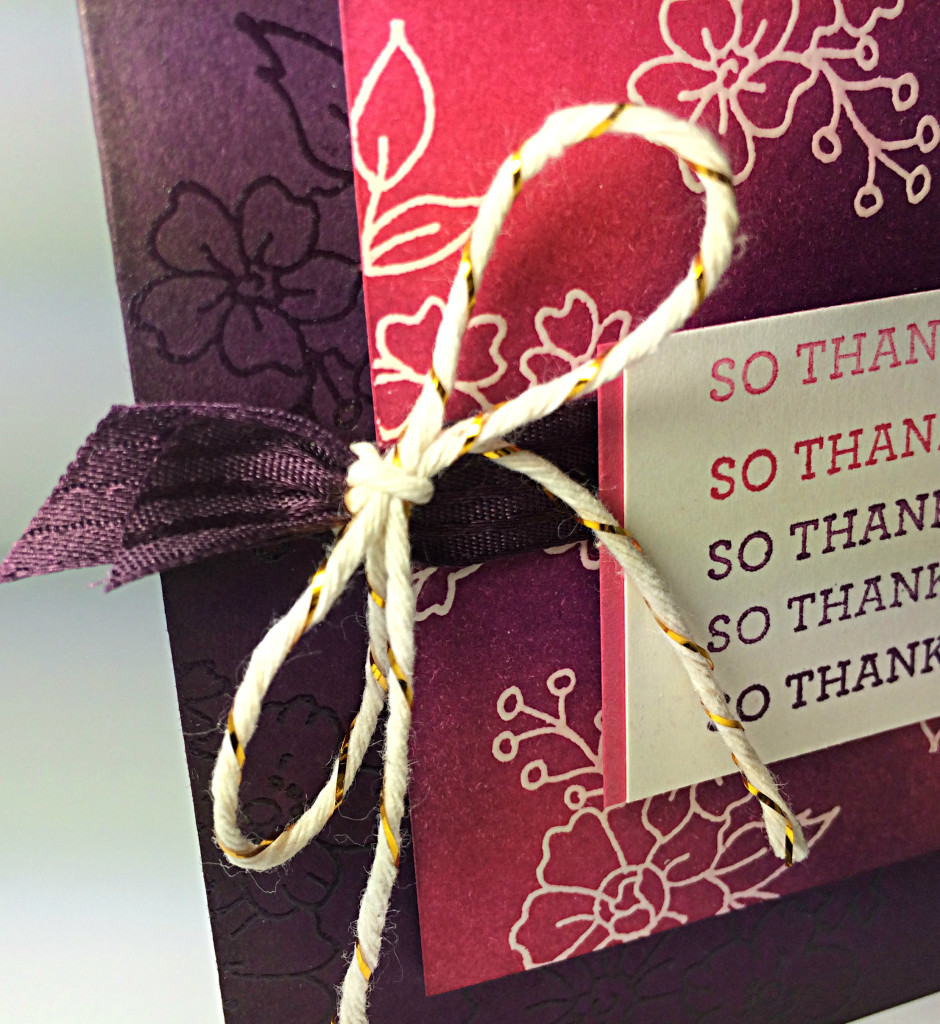 Give this colour combination a try and link up your photo to Challenge #49.
I hope you'll leave me a comment (this blog refers to them as a "reply") and let me know your thoughts. I have been missing your encouraging words 🙂
Amy.