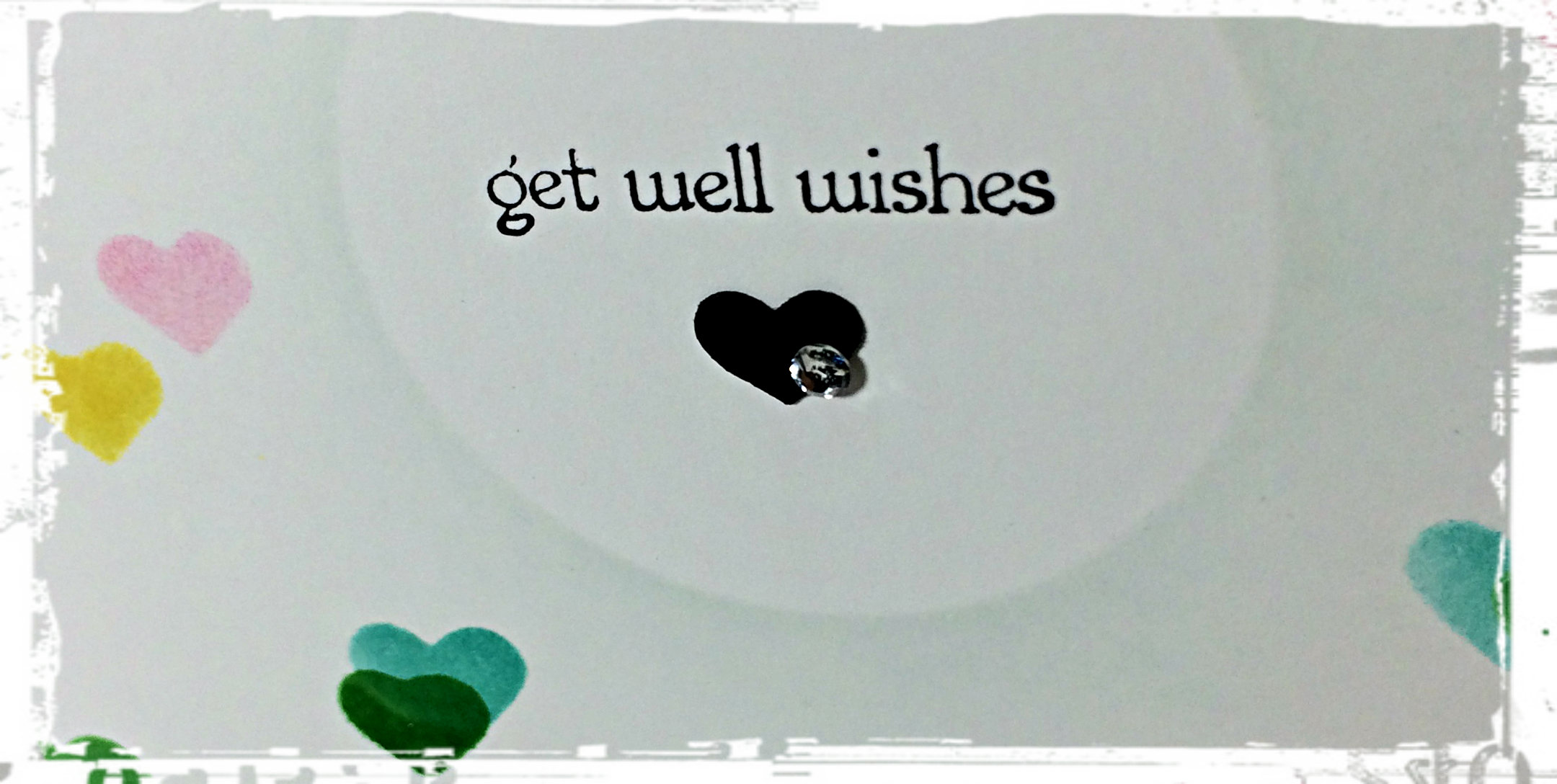 Welcome to my blog where I share my love of designing with my Stampin' Up paper, inks and stamps! Check out how I used the hearts mask from the Hearts and Stars Masks set for today's card.
Here's the challenge that I started with from the As You See It Challenge Blog.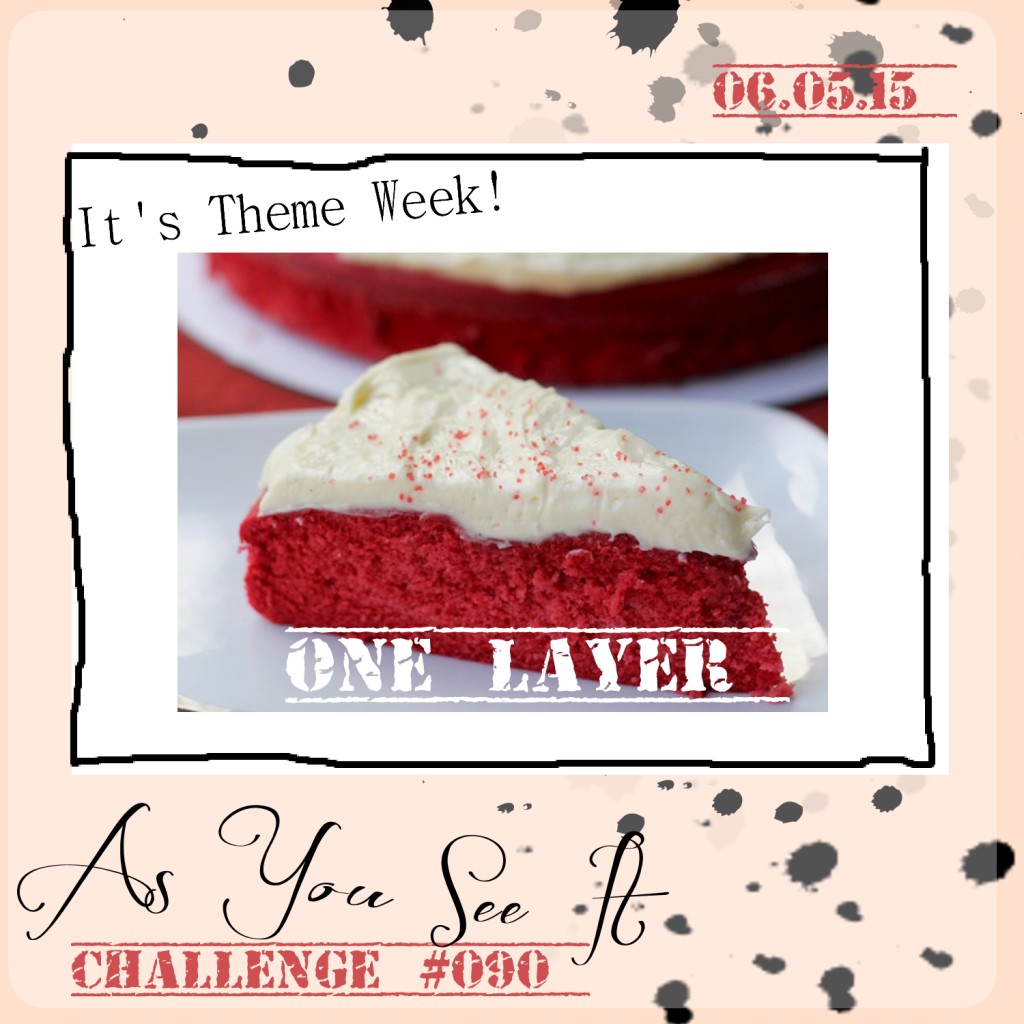 One layer cards are a very scary thing for me. I'm sure I'll have nightmares tonight!
Ok, they aren't that bad (but, seriously, way more challenging than you might think!).
That's the challenge today; a one layer card. As a lover of Stampin' Up Dimensionals, this was so so hard. But, it's all about being challenged so you can develop your skills and stretch your creative muscles!! So, don't shy away from this one.
I decided to stick with a basic Whisper White card base after a few attempts with other colours and ideas (and a few smudges and crooked stamping).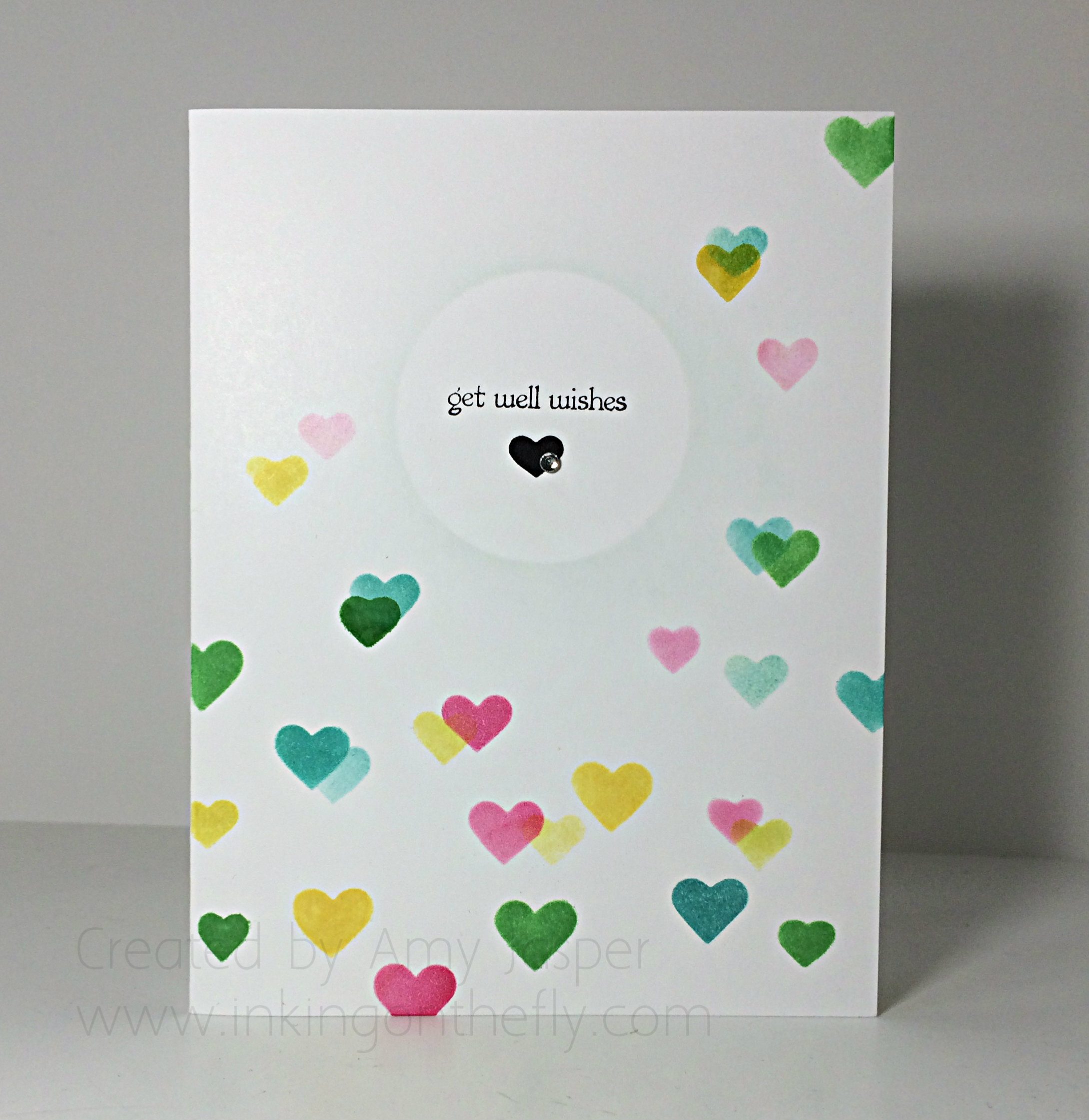 I used the hearts from the Hearts and Stars Masks and, with Sponge Daubers, applied the following inks: Daffodil Delight, Melon Mambo, Bermuda Bay, and Crushed Cucumber. Then I shifted the mask to allow me to strategically place overlapping hearts in random places to get this kind of colourful bokeh look.
I was careful to leave a vacant area in the center of the card while doing the hearts so I could have a spot for my sentiment (from the Teeny Tiny Wishes stamp set). The "get well wishes" sentiment was stamped with Jet Black Stazon ink. I wanted to try to create a focal point for the words, so I placed a 1-3/4″ punched out circle of paper over the area and lightly sponged with Soft Sky ink around it before removing it again (TIP: you can put a tiny bit of SNAIL under the mask to help it stay in place, but even then, I still hold it very firmly while I sponge around it).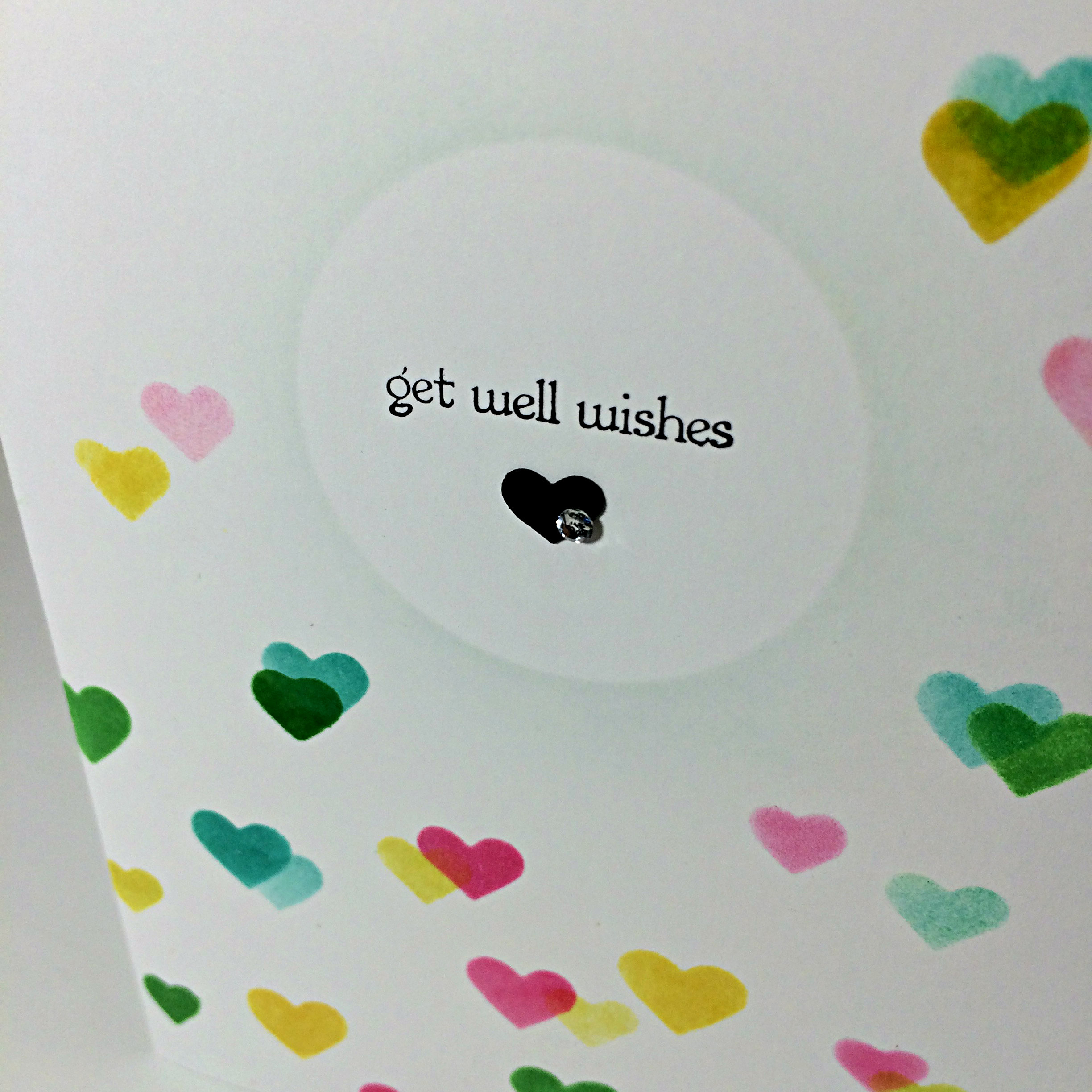 The cute little black heart is from using the Bordering Hearts punch and was attached with my beloved Multipurpose Liquid Glue (just the tiniest amount, though, so it won't squish out around the heart and stay sticky forever and ever and ever). Over that, a single sweet little Basic Rhinestone.
The scary thing about one layer cards, is that if you make a mistake, that's it! The gig is up! Start over! I started over with my gig, um, I think 4 times, (6, if you count my first attempts with watercolour paper). Yeesh!
You know what though. I think this would be a great card to make multiples of and have on hand. It's sweet and simple and extremely cost effective! So, give a one layer card a try and let me know how it goes.
Don't forget to upload your picture to a public site like Pinterest, then link it to the As You See It Challenge #90 and show off your hard work!!
Amy.