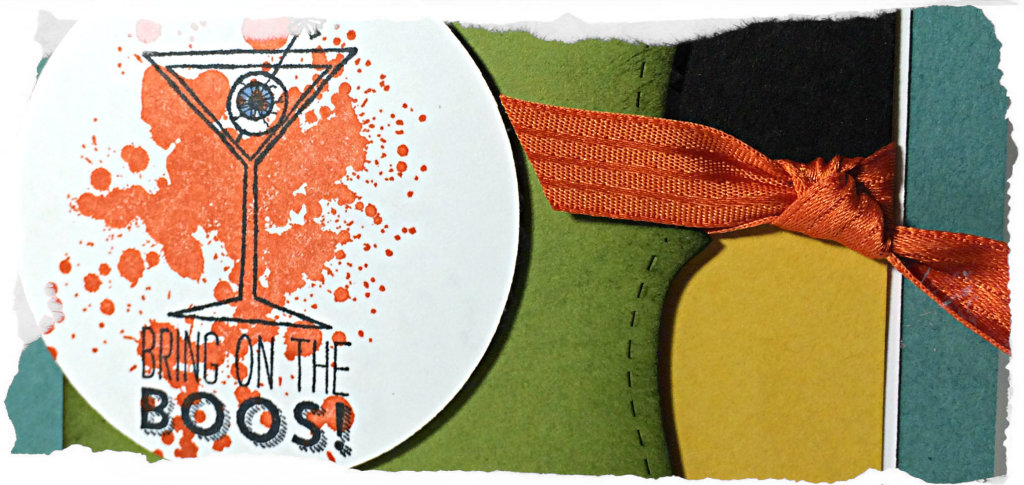 Here we are again on a Friday where I get to share my designs for the As You See It Challenge blog. Challenge #57 is a fall theme!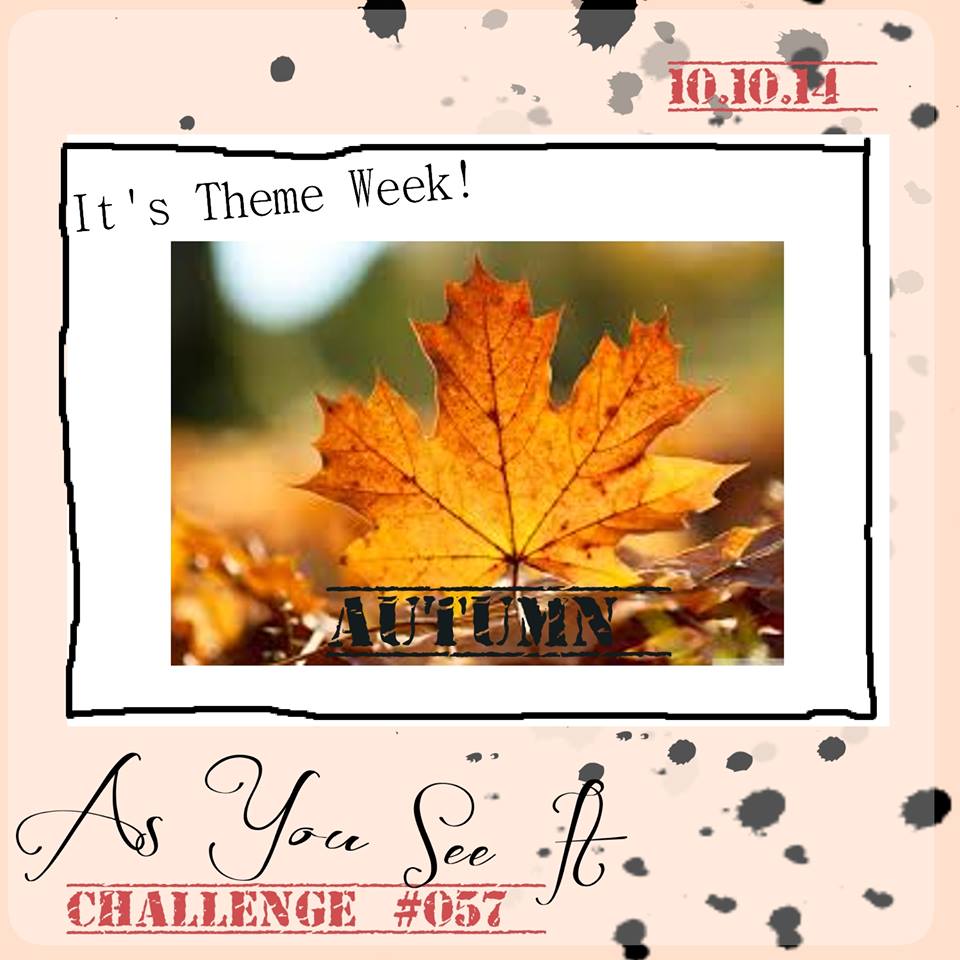 The theme today is fall, but I didn't feel much like doing the leaf thing and the typical fall colours (though I didn't COMPLETELY deviate from the theme, lol!). I was minding my own business, leading a class through their 12 Christmas cards, when I decided I'd better take the opportunity of a lull and get my challenge card designed. I grabbed a bin of scraps and looked at the stamp sets we were working with – Ah yes, there was the Making Spirits Bright stamp set! AHA!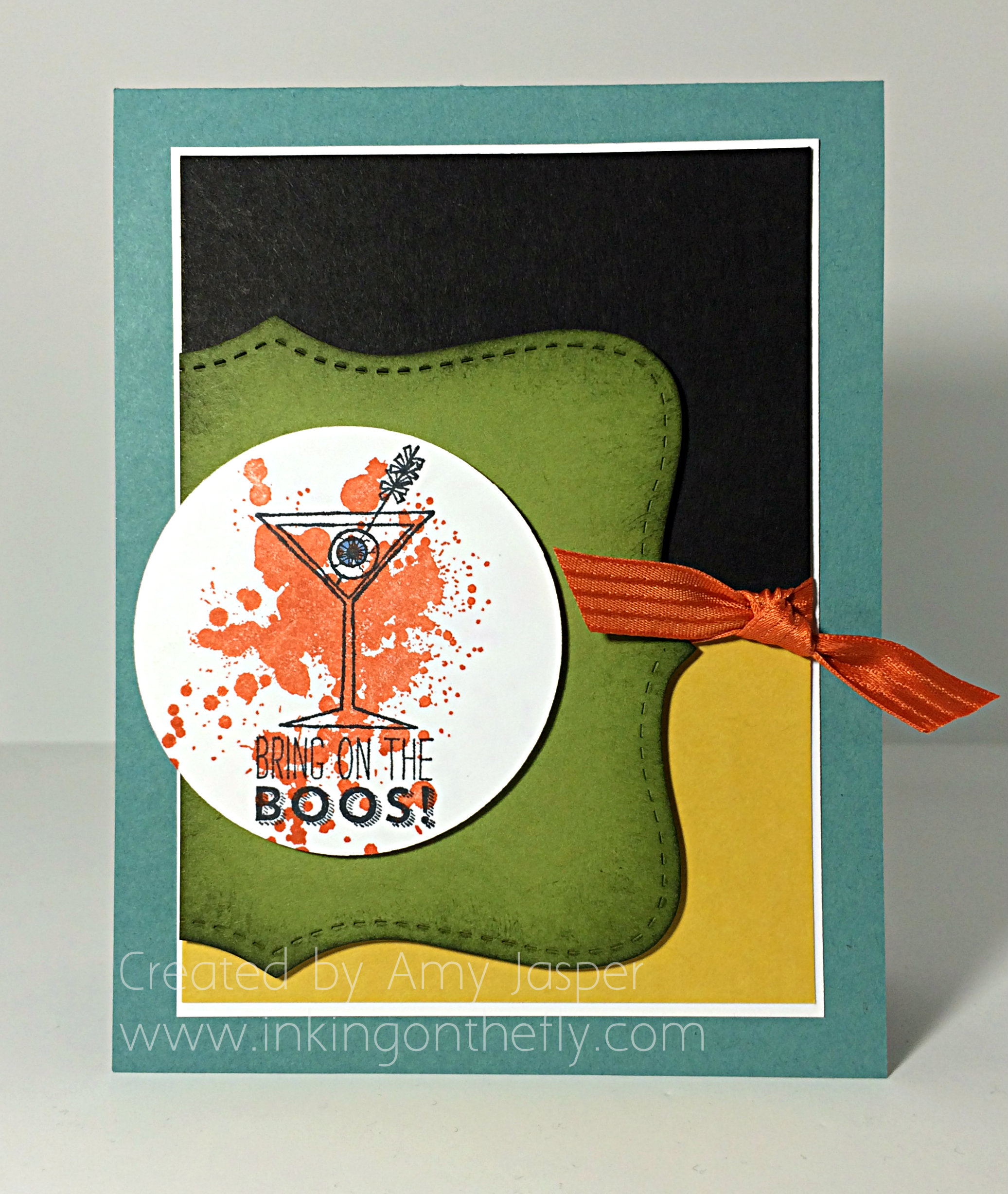 It is for this very stamp that I purchased this cute stamp set with various holiday glasses and sentiments. I just loved the eyeball in place of an olive!
So I still have the traditional green, yellow and orange for fall colours, but I love the addition of the blue and black. Here I have Lost Lagoon for the card base, Hello Honey and Basic Black layers over the Whisper White mat, then an Old Olive piece cut with the Top Note die in the Big Shot and sponged around the edges with a little bit of Mossy Meadow ink. Finally, the Whisper White with a splash of Tangelo Twist ink (stamped with one of the Gorgeous Grunge stamps) to show off the stamped image. I even added a touch of the Medium Night of Navy Blendability marker to the iris of my eyeball (no offense to fellow brown-eyed beauties, I just thought blue would show up a bit better)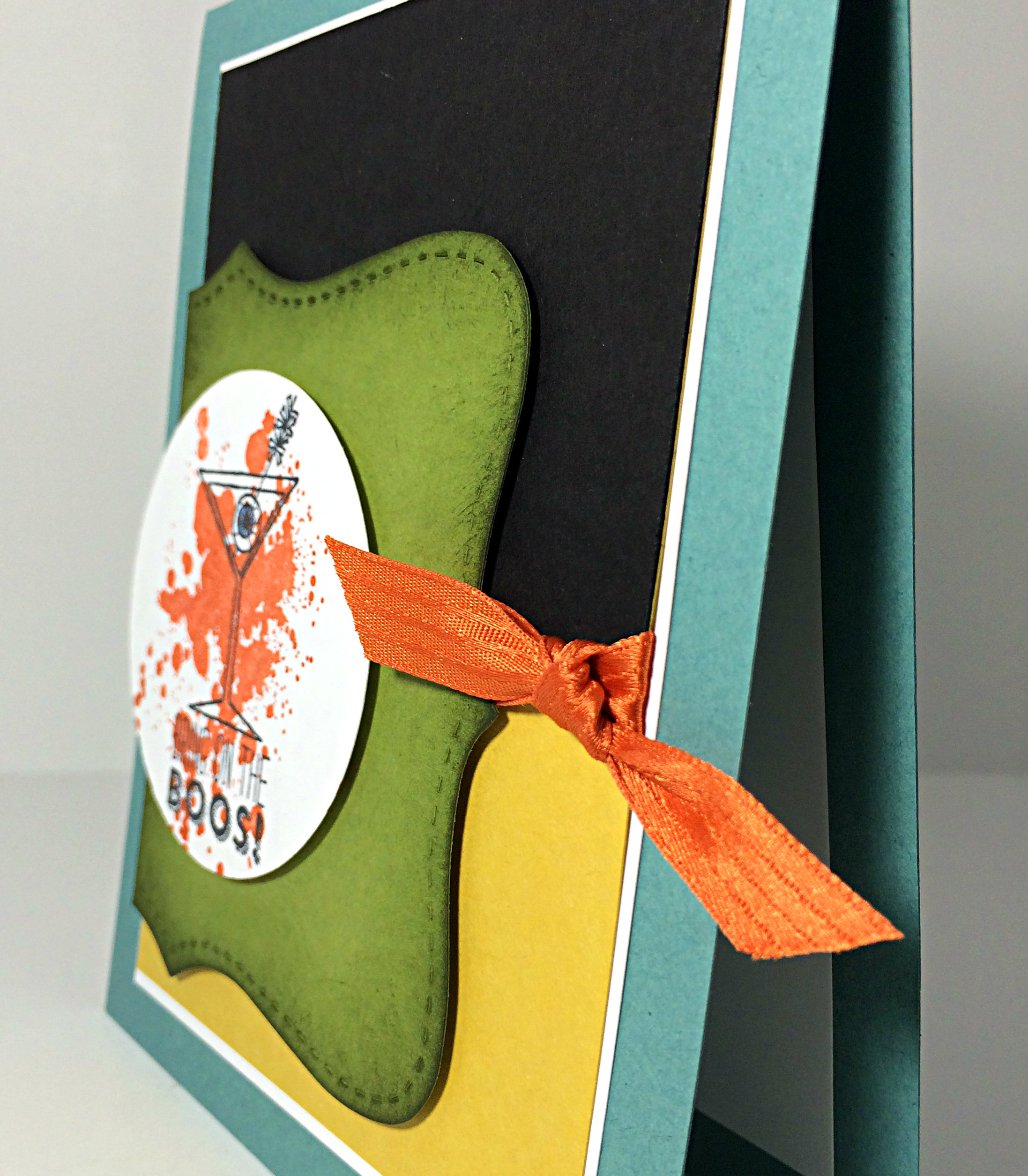 You can see in the image above, that I used Stampin' Up Dimensionals under the Old Olive cut out layer and the Whisper White circle. Flat cards and I are not often friends. I try. Sometimes we gel, sometimes we don't.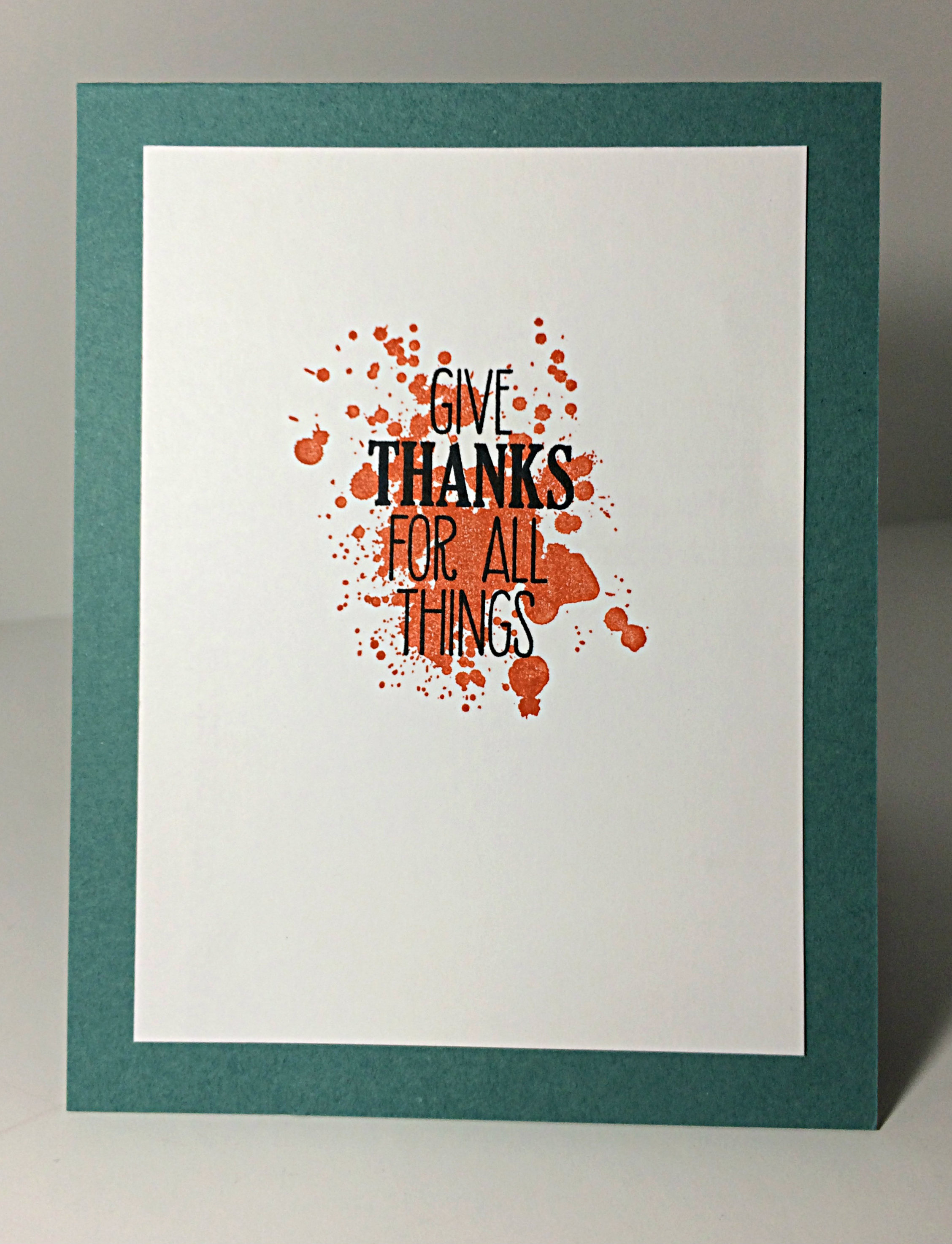 And, Baby Cakes, I even added a fall-themed stamp to the inside of my card! I'm thankful for fun drink glasses with fun things inside them (like eyeballs) and I'm thankful for friends to enjoy them with!
For all these things, I do give thanks 🙂
Head on over to the As You See It Challenge blog and play along.
Be sure to leave me a comment about how gross an eyeball is in your drink!
Cheers!!
Amy