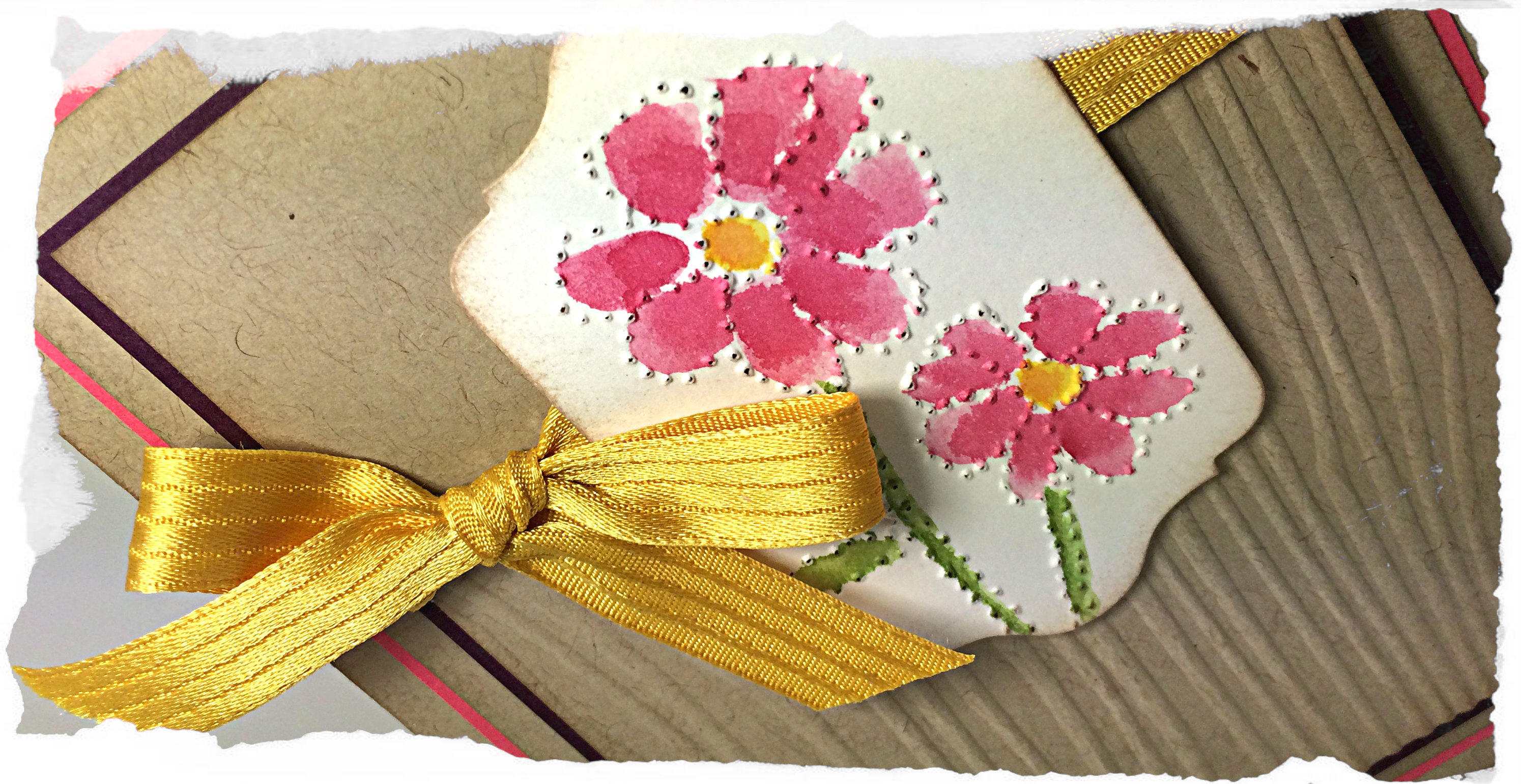 Welcome to my blog where I share my love of designing using Stampin' Up! paper, ink, stamps, and tools! I design for the As You See It Challenge blog and it's time for challenge #45!
And it's official …. I have a summer cold. I hate colds. You are just sick enough to feel miserable and tired and not want to do anything, but not quite sick enough to be able to stop life for a good rest.
Well, at least I'm able to stamp! Though I must admit, I'd rather lay on the couch and watch TV.
The As You See It Challenge this week is actually a 2 week challenge!! A few of us on the design team will be out of town next week, so we've decided to take the week off. That means you have extra time to do an extra-amazing card, scrapbook or project with the theme challenge!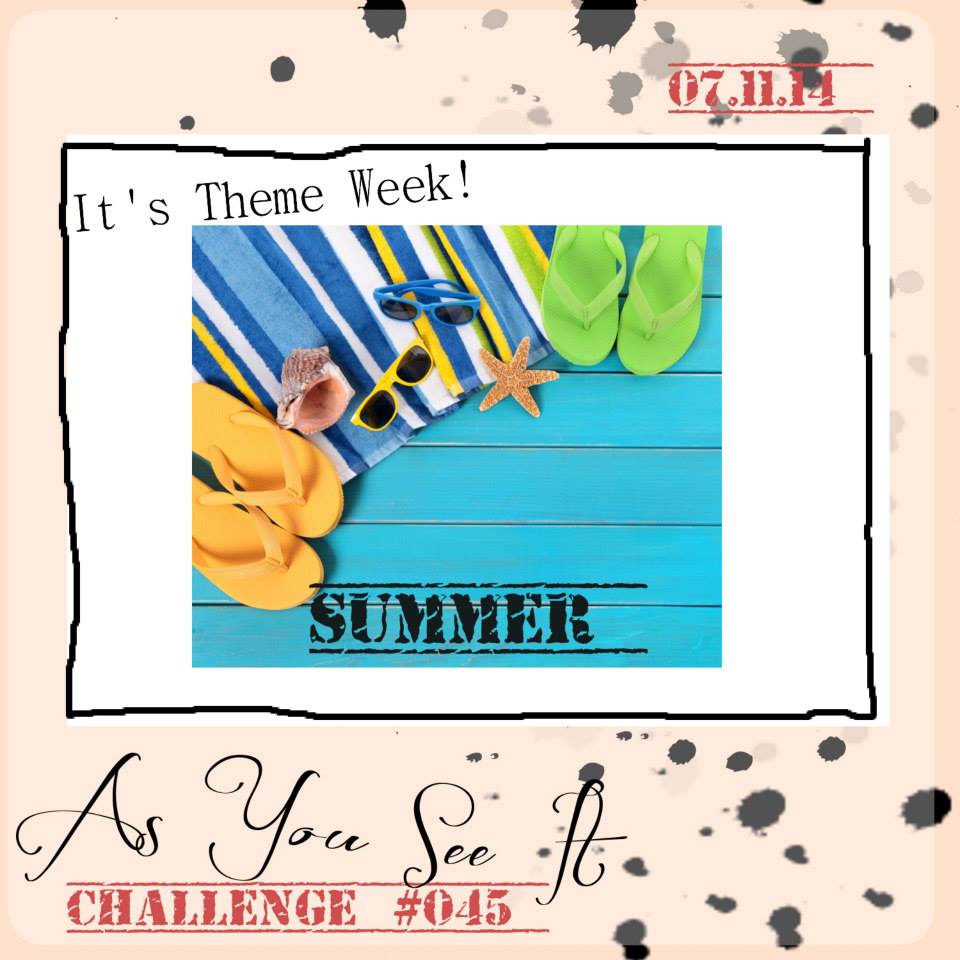 So, where are we going that we need a week off? We're off to Stampin' Up Convention #inspirecreateshare2014 down in Salt Lake City, Utah!! This will be my second convention experience. It was a great time last year with motivational speakers, classes, checking out new product, and receiving free stamps! I'm so excited to see what our new Convention bags and t-shirts look like! I just hope I can shake this cold.
One of the things we do at Stampin' Up Convention is to bring cards that we've made and swap them with a group of gals. That means, I take 20 cards that are all the same and return home with 20 cards that are all different, but made by other demonstrators using all sorts of different product and techniques.
This is one of my swap cards showing the paper-piercing technique using the hostess stamp set "Bloom with Hope".
You can check out my previous post over at my Stampin' Up website and old blog to see another example of this technique.
All you need to do is stamp your image on the back of your cardstock. It doesn't matter what colour you stamp it in or how crisp your image is, you won't see that side! After you stamp your image, you take your paper piercing tool and your paper piercing mat and carefully poke holes along the main lines of your image, keeping the holes close together and evenly spaced. Also, you don't want your holes too deep or too big, otherwise it will start looking messy. If you do end up with a couple that are bigger than you intended, just flip the paper over and gently press the edges of those holes so that they close up a bit.
Once you're done piercing the holes, you can flip your cardstock over so that you now look at the side with the braille-like raised holes, but not the stamped image. This is the side that you get to watercolour! I like using Stampin' Up's Shimmery White cardstock for this project, but Watercolour Paper is also perfect for … well, watercolouring of any sort, lol! One thing to keep in mind is that the Watercolour Paper has a bit of an ivory colouring to it, while the Shimmery White is definitely more white.
To colour my flowers, I used an Aqua Painter with my ink pads. You can squeeze your closed ink pad so that a bit of ink gets on the inside of the lid, then you open the ink pad so you can access the lid and use it as your paint pallet.
In this case, I used watered down Rose Red for the flower petals and Wild Wasabi for the stem. I used Daffodil Delight with a touch of Pumpkin Pie for the center of the flower. The image was cut out using my Big Shot and a framelit from the Chalk Talk framelits, then lightly sponged around the edges with Crumb Cake ink.
I used layers of Crumb Cake cardstock with layers of Blackberry Bliss and Strawberry Slush. The ribbon is the lovely Hello Honey satin ribbon. I also used my Woodgrain embossing folder to add some texture to the card. Of course, the Crumb Cake layers are also sponged lightly with Crumb Cake ink.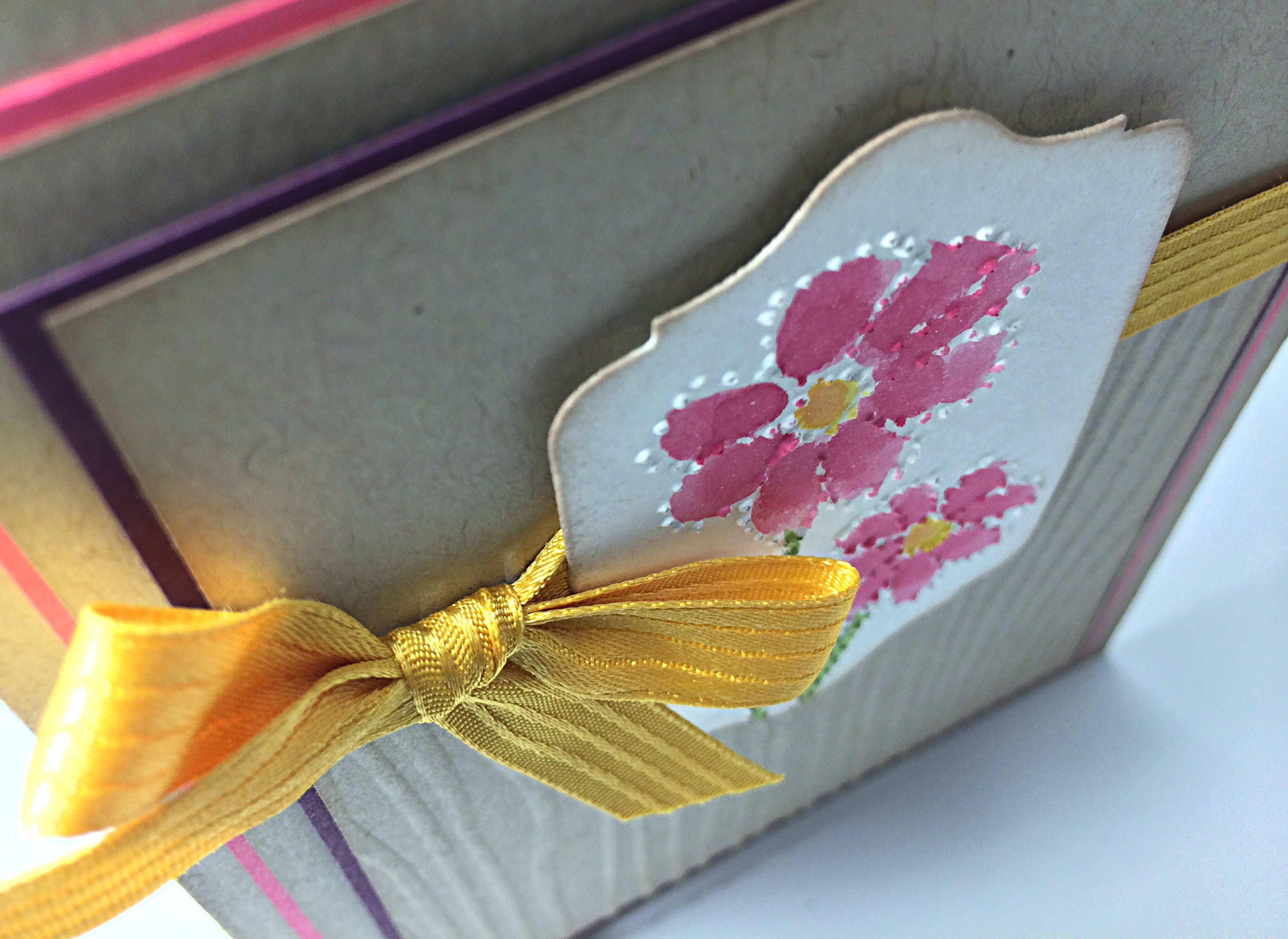 And, finally, I used Stampin' Up Dimensionals (when do I not!?) to pop up a couple of my layers.
I hope you will try this Summer themed As You See It Challenge for yourself. You have two weeks, so there's no excuses! What would you use to show off summer in a card, scrapbook or project? Give it a try and link it up to Challenge #45! Can't wait to see what you come up with!
Amy.