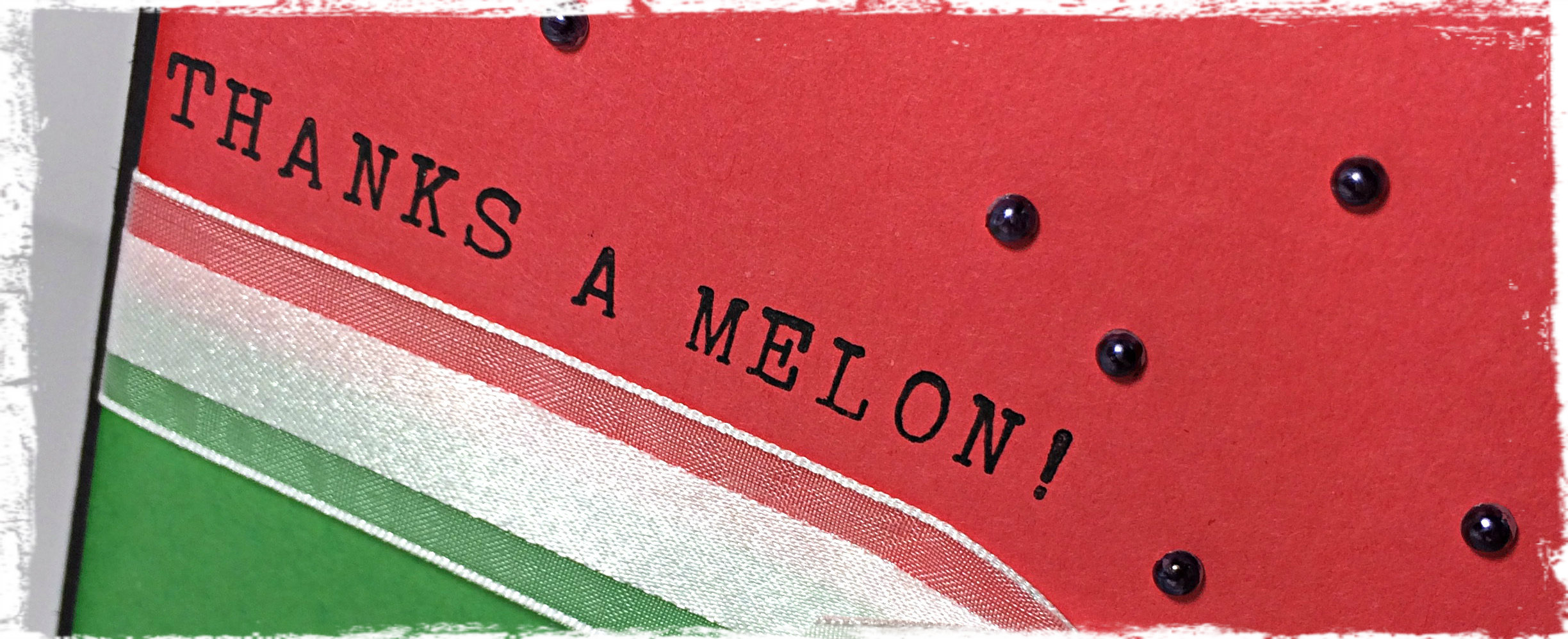 A summer-themed watermelon card using the Alphabet Rotary stamp to create a play on words. How convenient that Stampin' Up has the perfect colour, Watermelon Wonder, to make this cute design!
Here's the sketch for this week's As You See It Challenge #91: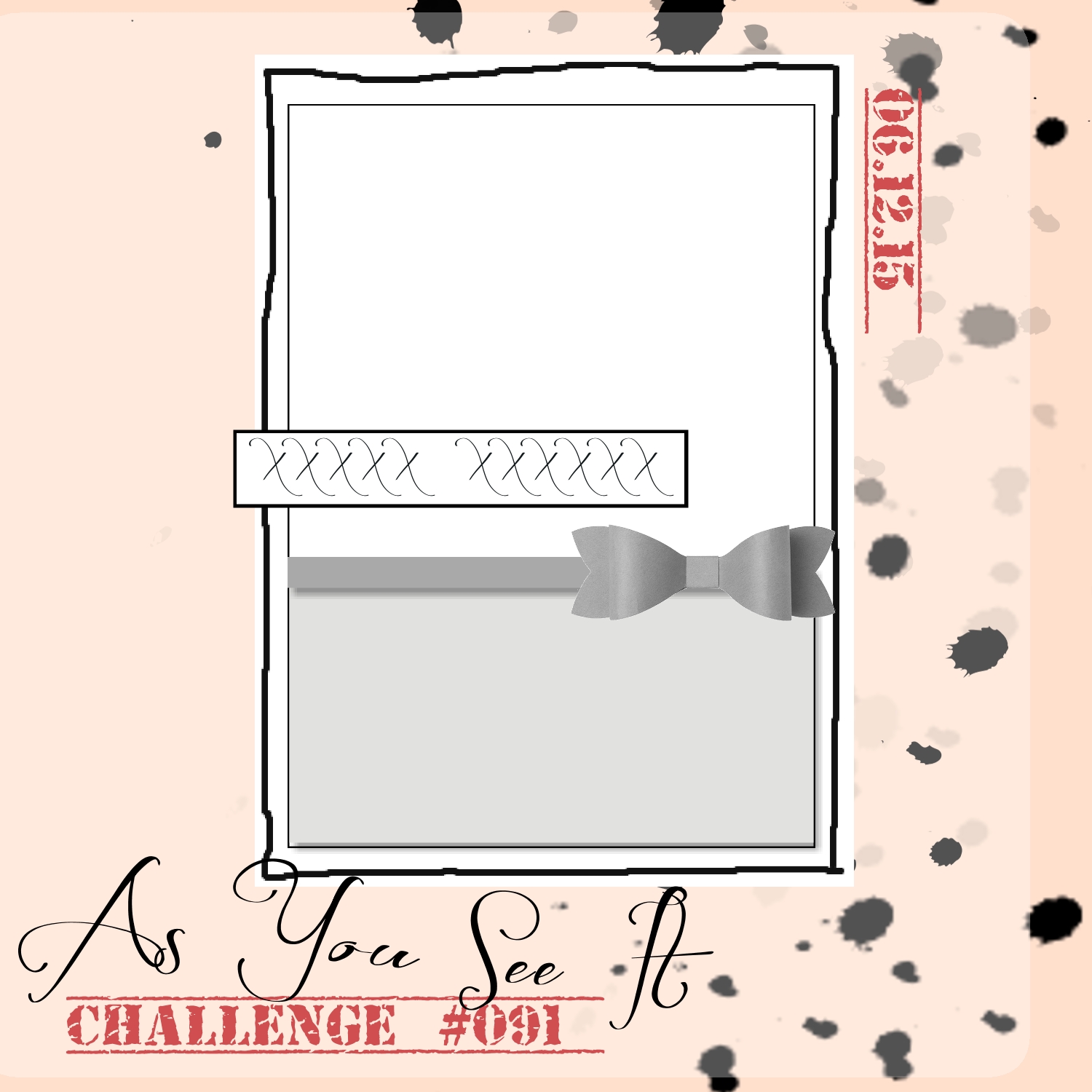 I was short on time this week, but my design came together super fast! (this is a very rare occurrence, believe me!!). The most time-consuming part was to try to think of a cute saying that worked in watermelons or seeds, or even spitting! You never know what you might find on the internet!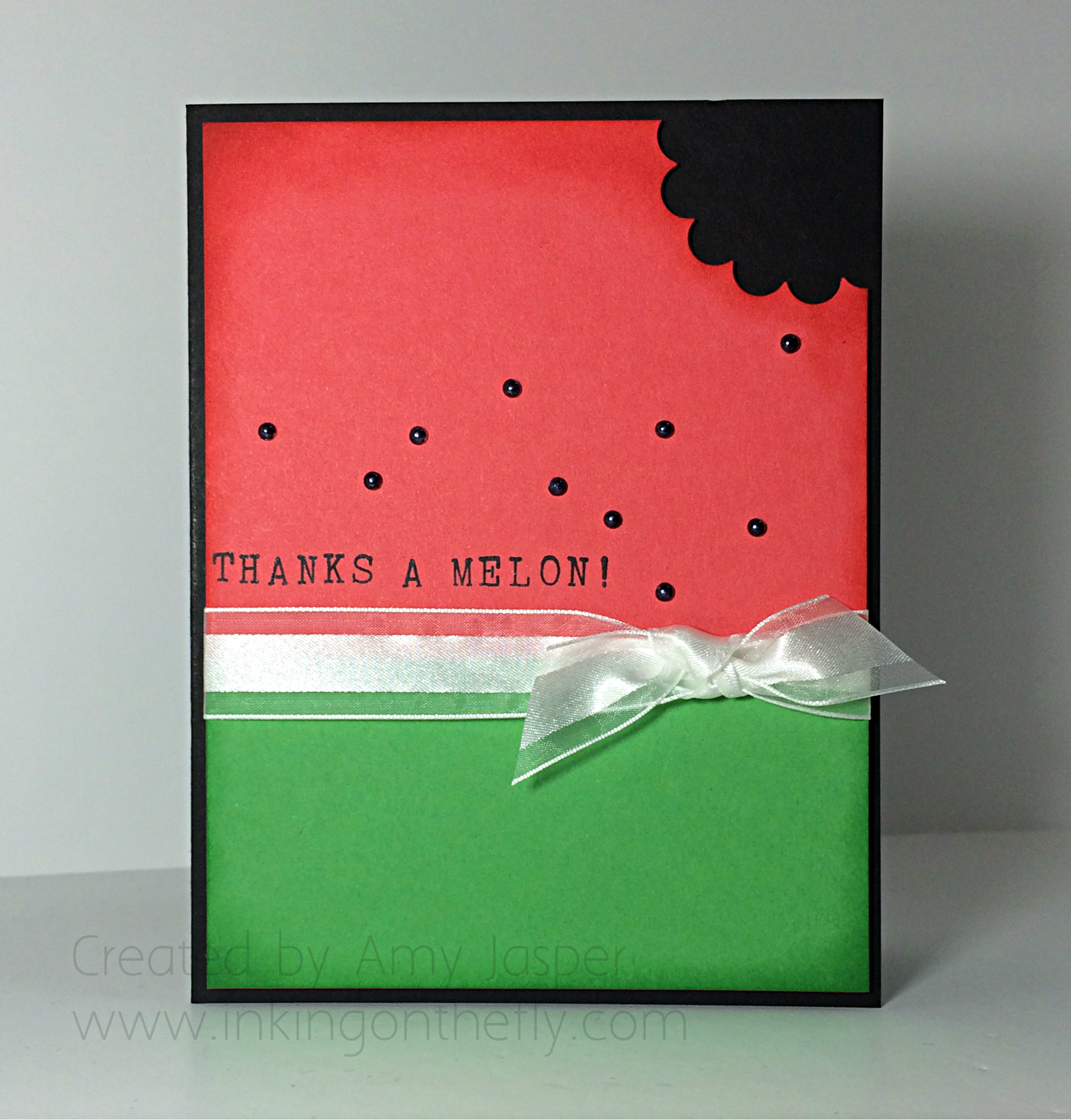 Basic Black was used for the card base over which is a layer of Watermelon Wonder cardstock and Cucumber Crush cardstock using Stampin' Up Dimensionals. A piece of Whisper White Organza ribbon covers the seam where the two colours meet and is simply wrapped around the back and secured with Tear Tape (a new product from Stampin' Up!). A second piece of the Organza ribbon is tied in a single knot around the first piece of ribbon to create a faux bow.
Originally, I was going to use my Tree Builder Punch to create the watermelon seeds. However, I completely forgot that I loaned it out, so I used a black permanent marker on some Basic Pearls and placed them with "careful randomness" (pretty sure that's an oxymoron, lol!). I think the pearls are actually the better choice as they add some texture and dimension to the card, while the water drop part of the Tree Builder Punch would have only created flat black seeds – much less interesting. A win for me!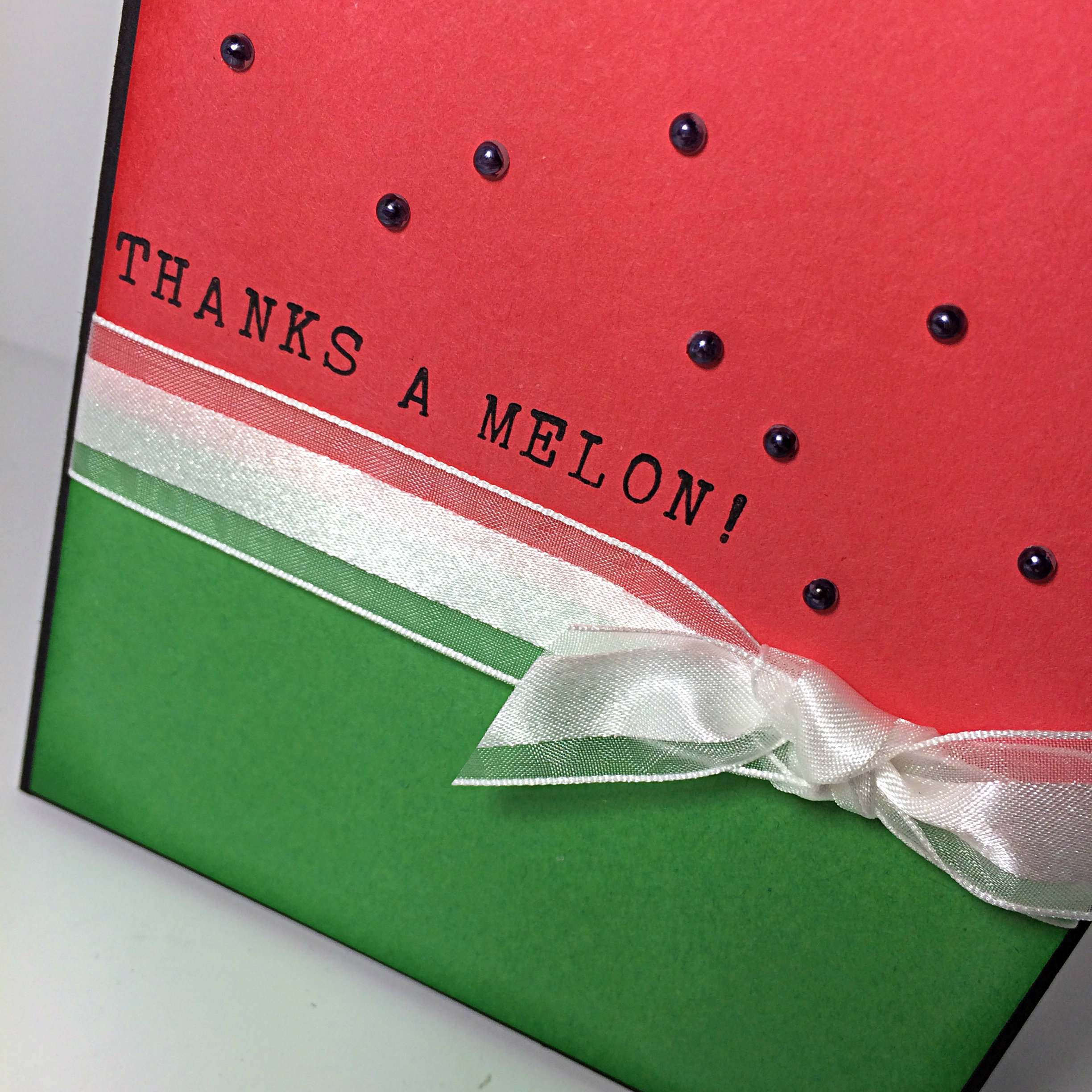 Before putting it all together, the 1 3/4 inch Scallop Circle punch was used to create the bite out of the top of my card. Then, very carefully, the sentiment was added using the Alphabet Rotary Stamp with Jet Black Stazon Ink. There is coordinating ink sponged around the edges of the two pieces of coloured cardstock to bring some extra richness – kind of like creating a vignette border around the card. This can help pull the eye into the center of your artwork.
You can see other designs that use this sketch by going to the As You See It Challenge blog where you can also link the project that you make with this sketch! I hope you do! It's amazing to me how much variety can develop from the same starting point.
Glad you stopped by!
Amy